Group Opportunities
Join a group!
If you read the New Testament, it doesn't take long to discover that local church is all about authentic spiritual community. We're not called to live lives of isolation, but rather lives that demonstrate our love for one another. We long for relationships where we can keep it real, reach out together, care for each other, grow as followers of Jesus, and enjoy the journey of life together. Oakwood's groups are designed to help us experience transformation, in community, on mission.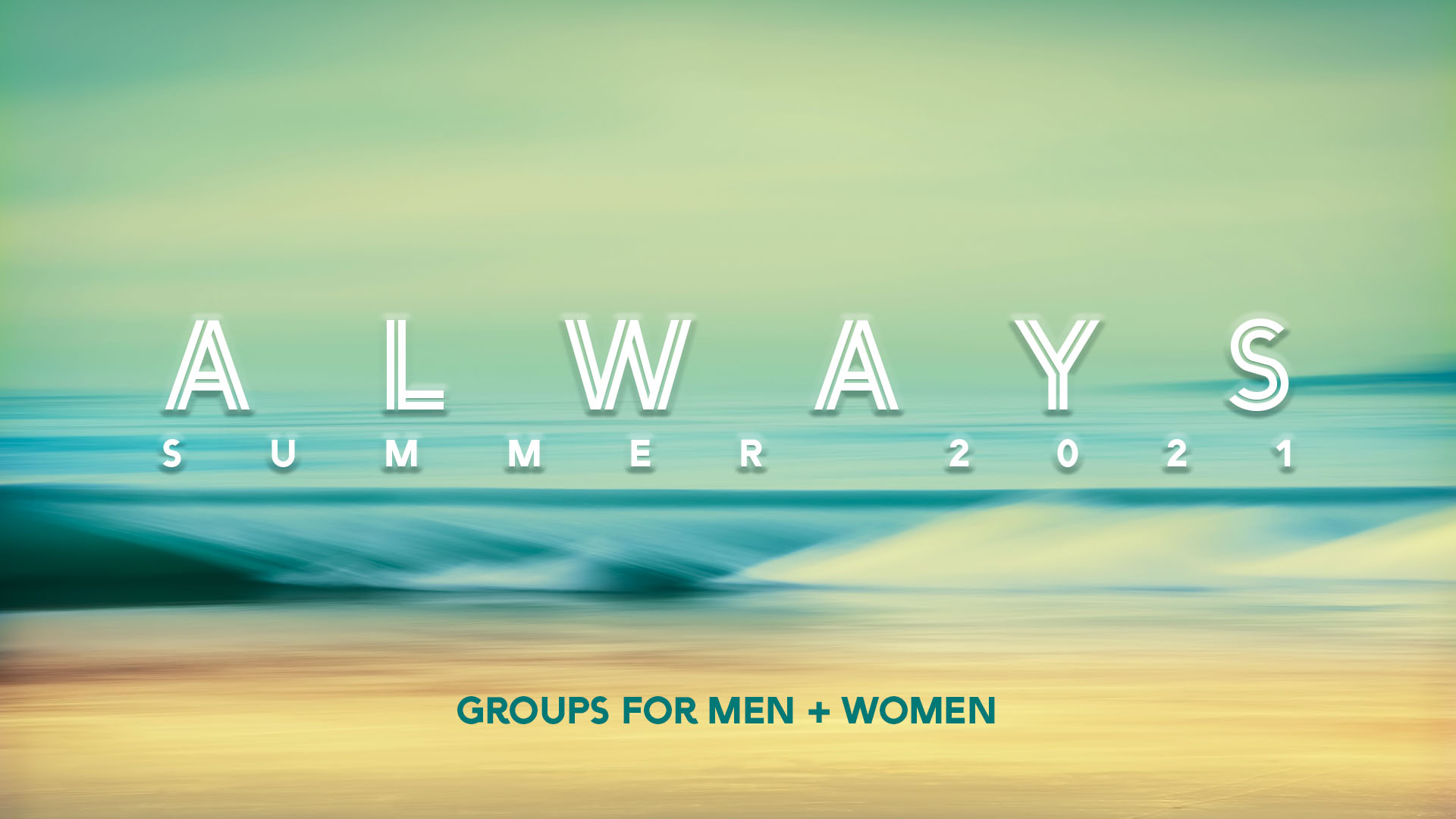 Summer 2021
God is with you always. God is for you always. God loves you always.
"You have searched me, LORD, and you know me.

You hem me in behind and before; and you lay your hand upon me." Psalm 139:1,5
Are you weary with all that life is dealing you right now? Are you feeling like you're not bringing your A-game? Even when you come up short or your tank is empty, God never leaves you. He is our source of steadiness and peace. We are fully known and fully sought by God, and that's a good thing!
God is not weary. He is still there, always with us and always leading us. His loving presence is a constant in our lives. Come and find comfort in Psalm 139, and discover that God is with us in all places and in all times... always!
Contact the group leader to sign up! Some groups may have a size limit, so sign up soon!
Questions? Contact Sarah Hayden or Marcus Constantine.
Women's groups
6-week summer offerings include:
Studies, looking closely at biblical truths together

[un]studies, which include physical or creative activities that are designed to draw us into truths of Scripture, with time for group reflection at the end
Men's Groups
Participate in a variety of events throughout the summer to challenge you physically, spiritually and intellectually with brothers from Oakwood.
Masks are optional at Oakwood unless a group requires them. Connect with the group leader to confirm that group's practice for face covering.
To sign up for a group, please contact the group leader directly.