Lead | Summer Reading
Daily, from 06/21/2022 to 07/31/2022, 12:00 AM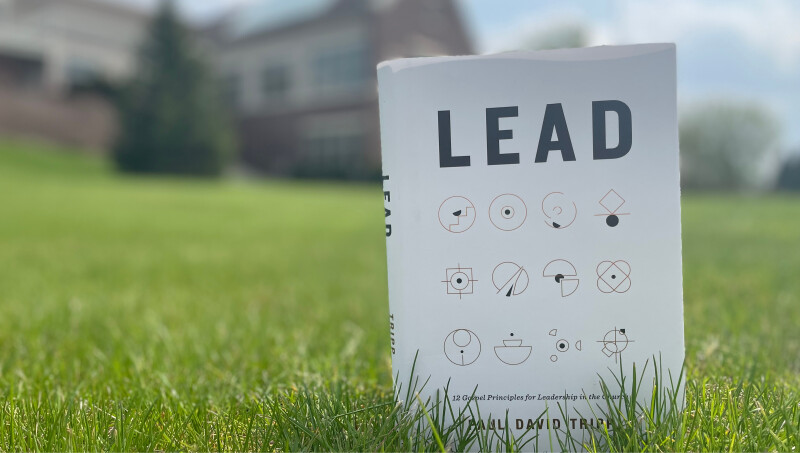 Read with Us This Summer!
This summer, we're encouraging everyone at Oakwood to read through the book Lead: 12 Gospel Principles for Leadership in the Church by Paul David Tripp. Our hope is to engage all of Oakwood to understand and embrace the role each of us plays in building and maintaining a healthy spiritual culture of grace!
It's for everyone!
One would think that a book called Lead is about leadership. While it is about leadership, it is much broader in scope. It is about the church becoming a gospel-centered culture of grace where every person has an investment in leadership. Paul David Tripp has written an inspired gift that calls the church to develop a leadership community that involves every believer.
Participate in any number of ways!
Grab a friend or family member and read the book together!

Read and discuss the book with an existing Oakwood group (ask your group leader about this!)

Come to a book discussion group for 6 weeks*:

June 21 - July 25 | Tuesday nights on Zoom 7-8 p.m.

June 22 - July 27 | Wednesday nights at Oakwood 6:30-8 p.m.

June 26 - July 31 | Sunday mornings at Oakwood 9 a.m. (kid and student programming during this time. We will meet Sunday, July 3 after the one worship experience at 9 a.m.)

Or... call an elder or staff member and ask to discuss the book over coffee!
*We know summer is busy! You can drop in to any of the above groups any week; the content discussed will be the same at all of them for that week!
Or let us know if you'd like one of the copies we have available in the office for a donation of $15/book.
Reading Schedule
The book discussion groups will depend upon the participants having read the appropriate chapters ahead of time! Please come prepared, as we'd like to have lively, engaged discussions.
Intro, Chapters 1-2: June 21-June 26
Chapters 3-4: June 27-July 3
Chapters 5-6: July 4-July 10
Chapters 7-8: July 11-July 17
Chapters 9-10: July 18-24
Chapters 11-12: July 25-31