Who Is Oakwood?
Sunday, January 22, 2023, 10:30 AM - 11:30 AM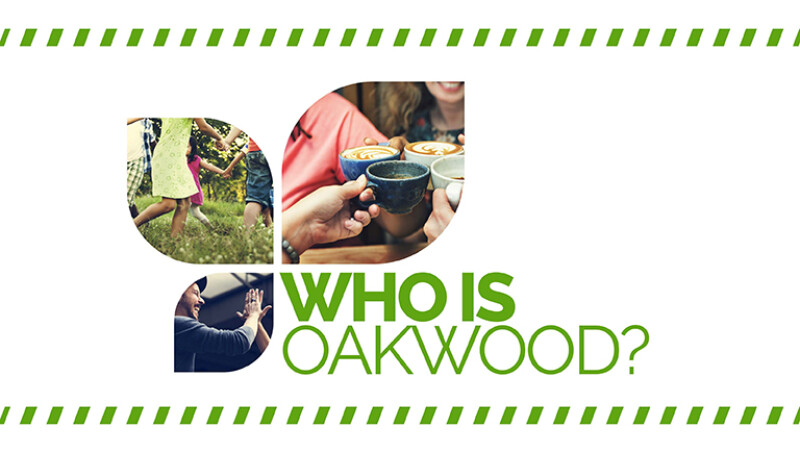 Would you like to know more about why we do what we do around here? We'll take a look at Oakwood's mission, values, and where we're headed together. We'll also discuss how we love and follow Jesus both inside and outside the church and what disciplemaking means around here!
There will be pre-registered childcare for children birth-5th grade. Please use the registration link below so that we can plan for your child to join us!
It is highly recommended to participate in Who Is Oakwood? before becoming a member.
Questions? Email Sarah Hayden.