Feed My Starving Children FMSC MobilePack Event 2021
Friday, July 09, 2021 - Saturday, July 10, 2021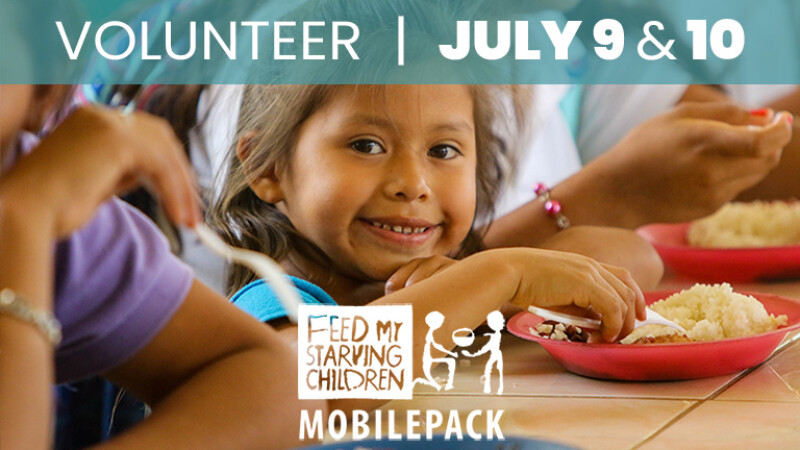 In 2019 Oakwood Church's Advent Conspiracy efforts raised $25,000 for
Feed My Starving Children
(FMSC). FMSC is a Christian non-profit committed to feeding God's children, hungry in body and spirit. The approach is simple: Volunteers hand-pack meals specially formulated for malnourished children, and FMSC sends them to partners building more successful communities around the world.
Oakwood's on-site MobilePack will be Friday, July 9 and Saturday, July 10.
Volunteers from both Oakwood and the community will pack 100,000 meals. Working as teams in two-hour shifts, volunteers will fill and seal bags of food together. Volunteers will also be needed on Friday, July 9 to help set up for the event.
There are also other support teams you can serve on at the MobilePack event including:
1. Welcome Team: greet and register volunteers
2. Hospitality Team: prepare and serve meal to staff, wash dishes, replenish water supply for guests, etc.
3. Clean-up Team: take down stations, sweep, set up for worship experience, etc.