Districts Conference 2023
Friday, January 13, 2023, 2:00 PM - Sunday, January 15, 2023, 3:00 PM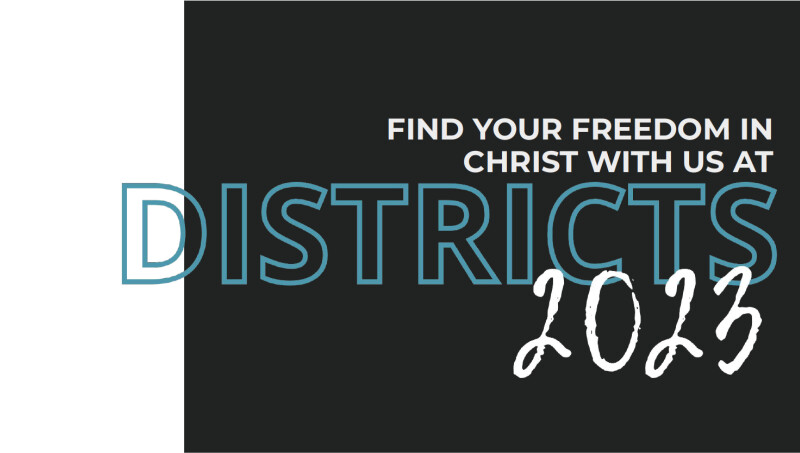 Students will be challenged and equipped to live on mission with God and take the next step in their relationship with God.
Districts 2023 Promo | Freedom from Forest Lakes District EFCA on Vimeo.
Details
WHO: Middle + High School Students
WHAT: Districts 2022 Youth Conference: It is for Freedom that Christ has Set Us Free

Click HERE for Keynote Speaker, Worship Band and Special Guests information.
WHEN: January 13-15, 2023
WHERE: KI Convention Center, Green Bay, WI
COST: $150/student* - includes conference registration, transportation, hotel, and breakfast on Saturday and Sunday.
______________________________________________________________
Departure & Arrival Information:
Friday, Jan. 13:
Students and adult leaders meet at Oakwood at 2 p.m. Students and leaders will depart at 2:30 p.m.
Sunday, Jan. 15:
Approximate arrival time at Oakwood is 3 p.m.
*We suggest adding $7-10/meal not covered. Scholarships are available. Contact for more information.