Dare to Be a Disciple Maker
Every Wednesday, from 01/18/2023 to 03/29/2023, 8:00 AM - 8:00 PM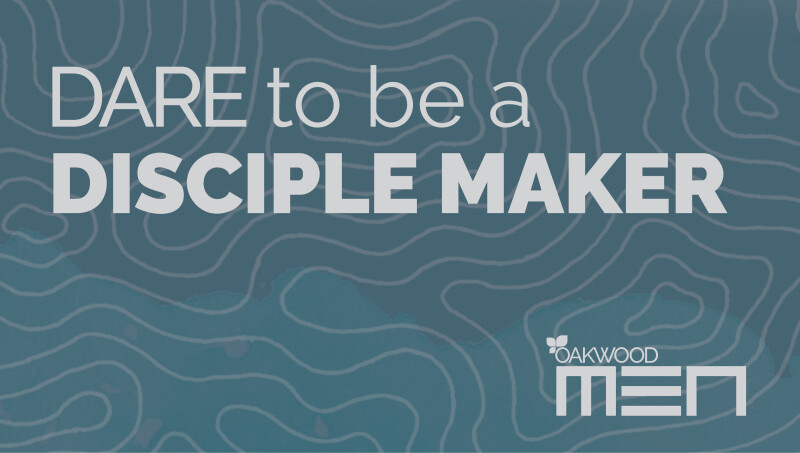 A new Men's Group coming to Oakwood!
What: Dare to Be a Disciplemaker
When: Wednesdays Jan. 18 - Mar. 29, 2023 | 8 a.m. or 6:30 p.m.
Where: Mama D's in Wales (8 a.m.) | Oakwood (6:30 p.m.)
Cost: $20 for materials, but do what you can! Don't let the cost keep you from participating! Reach out to Pastor Daryl if you need assistance.
Details
This is going to be an amazing time, men! We will be using a tool that was used with pastors and leaders around the world, equipping them to study and teach the Bible with 8 primary principles. We will not only learn these principles but also have opportunity to put them into practice. At the same time, we will be pressing in to our intimate walk with Jesus as we read together Gary Moon's book, Apprenticeship With Jesus. And if that is not enough, we will be walking through Paul's letter to the Colossians, applying the 8 principles of Biblical Study! Guys, you will be encouraged, equipped and empowered during this life-transforming 11 weeks together.
We are offering two options to join: 8 a.m. at Mama D's or 6:30 p.m. group at Oakwood during Wednesday Night Community. We will be on the same track for the entire course, so you can interchange sessions if you must. Sorry, because this course is highly interactive, we will not have a Zoom option.
Questions?