The One Who Came: Christmas Event for Women
Friday, December 02, 2022, 6:30 PM - 8:30 PM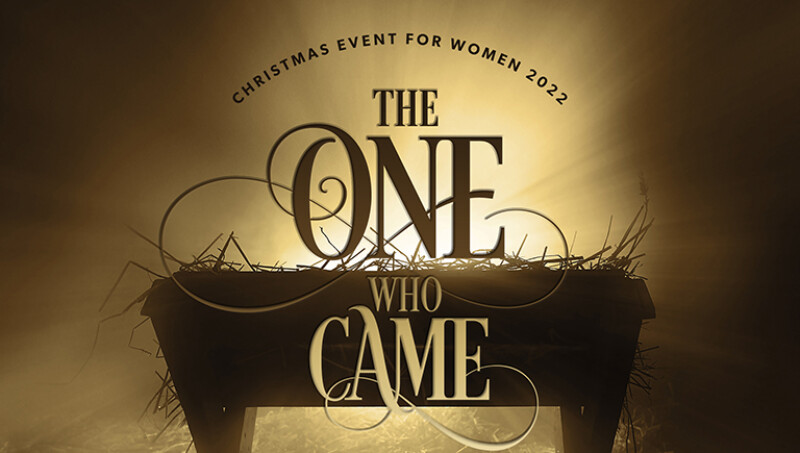 "We have seen His glory, the glory of the one and only Son, who came from the Father, full of grace and truth." John 1:14b
What do we celebrate at Christmas? A quick response would be that we celebrate Jesus coming into our world. But do we truly contemplate what all this means? Jesus comes with many gifts. He brings light to the darkness. He opens the way to a relationship with the God of the universe. He displays God's glory to a hurting world. And the evangelist John tells us that Jesus comes full of grace and truth.
We need both grace and truth. One without the other doesn't help us. Jesus gives the gift of grace so that we can be made whole through Him, forgiven and free. And Jesus brings truth to remind us that God is indeed the King, enthroned and holy for all time. Grace and truth remind us of God's desire for good in the world and His never-ending love for us and our good. Indeed, it is good news that Jesus came full of grace and truth!
Friday, December 2
6:30 – 8:30 p.m. | Oakwood Church
Doors Open at 6 p.m.
Full dinner service and dessert*

Traditional Christmas carols

A special message from Robin Whelan about Jesus coming into our world
| | |
| --- | --- |
| | Robin and her husband, Chad, are natives to the Lake Country area. Alongside raising four kiddos, they work together to educate and equip local and online friends about fitness and nutrition. Robin has attended Oakwood for more than 30 years and is a recent breast cancer survivor. She loves to share what God is doing in her personal life to bring others closer to Jesus. |
Please consider who you might invite to join you!
$25/person - Make reservations at oakwoodnow.org or on Sunday mornings at Oakwood.
*Our menu is gluten free. Please notify us of other allergies by November 27 at . Note that our kitchen is not a certified gluten-free kitchen.
During the event, we'll share an opportunity for you to help fill the needs of other women in our area. Be praying about how God wants to use you for his mission during this Christmas season