Joining Oakwood: Membership Gathering
Every Sunday, from 01/30/2022 to 02/06/2022, 9:00 AM - 10:15 AM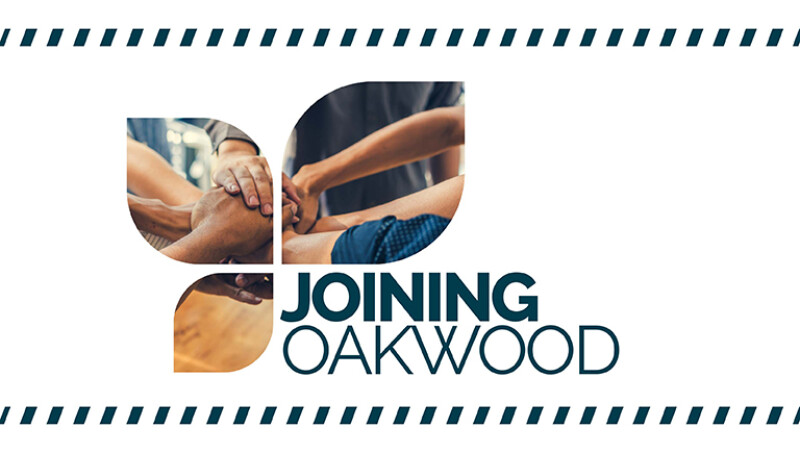 Are you interested in becoming a member at Oakwood? If you have previously attend the "Who is Oakwood" group and have been attending our church for more than 6 months, we welcome you to participate in Joining Oakwood!
Join Pastor Nate Stenholtz on Jan. 30 and Feb. 6, 2022 from 9 - 10:15 a.m. If you have kids, please check them into our 9 a.m. programming.
You must attend both sessions to qualify for membership.
If you're interested in participating, please complete this questionnaire.
Questions? Email Pastor Nate [ ].