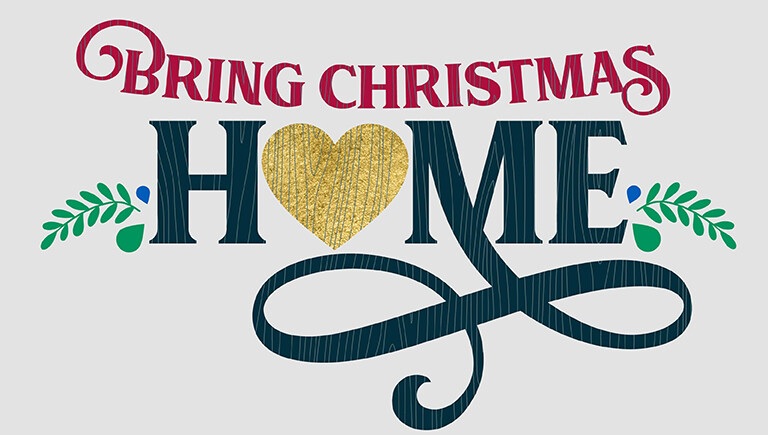 Thursday, November 05, 2020 - Thursday, December 24, 2020
"So the Word became human
and made His home among us..."
John 1:14 (NLT)
This Advent, let's celebrate that Jesus entered our world so that we would find our true home in Him. Set aside the stress of the holidays, the pressure of the expectations, the burden of doing-it-all, and instead focus on the message of Christmas: Jesus came to be God with us, a refuge in Whom we can put our trust.
Bring Christmas Home to the women in your life with a meaningful experience this holiday. Oakwood We Women will make it easy for you.
Connect with a sister, a friend, a co-worker, a daughter or someone special to you this Christmas. We have prepared activities for you, like video messages, Christmas carols, devotionals, service projects, recipes, crafts and more! Choose which activities you'd like to do with your guests, friends or family, and share the love of Jesus this Christmas.
Click Here to View the Resource Menu!
Please don't try to do all of the activities! We know you want to create a certain feel for the time together and our desire is to give lots of options for your gathering. You can also print out the devotional and/or verse design (pages 12-15) to gift to a neighbor or friend!
Join a Gathering
There are two opportunities to Bring Christmas Home during events hosted by Oakwood women. These are open to any woman, but please note that we have a limited number of space to enhance the time together!
Dec. 18 | 7:30 - 8:30 p.m. | Online Gathering Hosted by Sarah Hayden | RSVP to Sarah


Dec. 20 | 2 - 4 p.m.| In-home Gathering Hosted by Margaret Fiedler | RSVP to


Dec. 22 | 7:30 - 8:30 p.m. | Online Gathering Hosted by Elizabeth Cole | RSVP to
Questions?
If you are hosting a gathering, read this Q&A document for more information. Or contact Sarah Hayden, We Women Ministry Director.