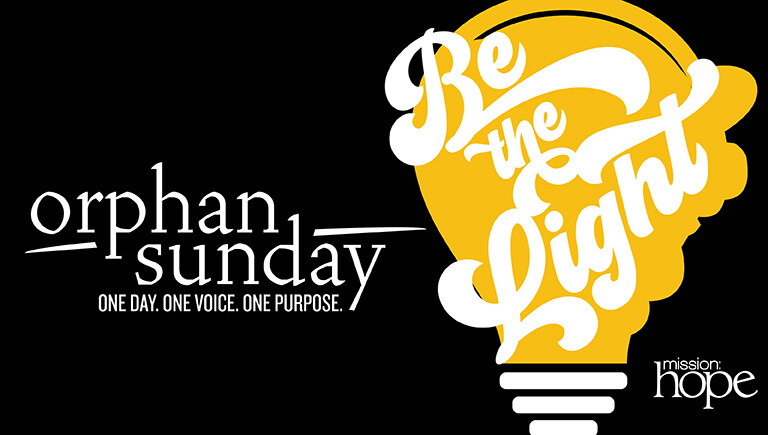 Sunday, November 08, 2020, 9:30 AM - 12:00 PM
Orphan Sunday is a day when Christians stand up for orphans and vulnerable children across the globe.
Mission: Hope, the Oakwood orphan and foster care ministry, looks forward to hosting this year's guest speaker, Bishop W.C. Martin, who will join us on Nov. 8 to share his testimony and our call to BE THE LIGHT for orphans and foster children. He will also share his book, Small Town, Big Miracle, as well as facilitate a discussion during an early lunch following the message.
Registration for the luncheon has closed. Should you wish to attend please contact Amanda Penebaker at .
Orphan Sunday is a great way to wrap up participation in the Nov. 1-7 Lace Up Virtual 5K Run/Walk, which benefits Royal Family Kids Camp in Hartland and Aged Out Orphan Program through Orphan Outreach in Jelgava, Latvia. Purchase Lace Up apparel here.
Join us for Orphan Sunday in person or online.
"Let your light so shine before others that they may see your good works and glorify your Father in heaven." - Matthew 5:16