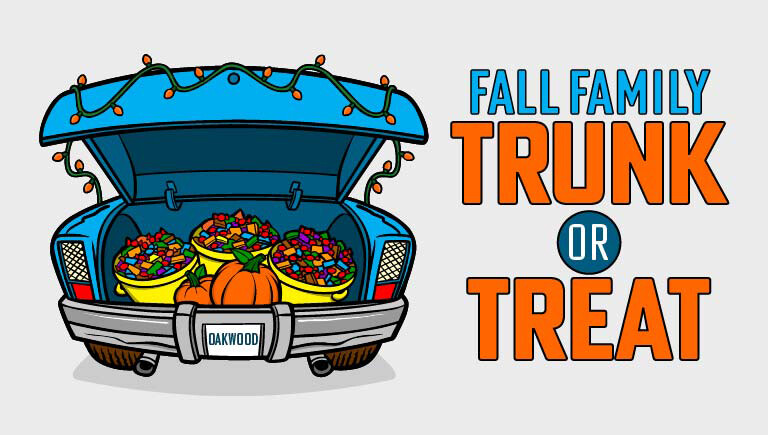 Saturday, October 17, 2020, 2:00 PM - 4:00 PM
Join us for a new fall event at Oakwood on Oct. 17! Come rain or shine!
What's a "Trunk or Treat"?
It's a safe, fun way to share God's love with families in our church and community by giving them an opportunity gather and celebrate fall.
Families are invited to parade through our parking lot (costumes optional) to see decorated vehicle "trunks" complete with treats for the kids. Families can also visit with
Lake Country Fire and Rescue!
How can you be involved?
2. Donate "treats"
for the event! Watch for special drop-off boxes on Sundays, or leave them in the church office.
Candy: individually wrapped, kid-friendly (no choking hazards, no homemade items), pre-packaged items. Nut free.

Prizes: small items that can be given as a "treat" instead of candy (example: tattoos, rings, bracelets, erasers, small toys, etc…). Must be NEW.
We hope you can join us and make this event a spectacular blessing to our community!