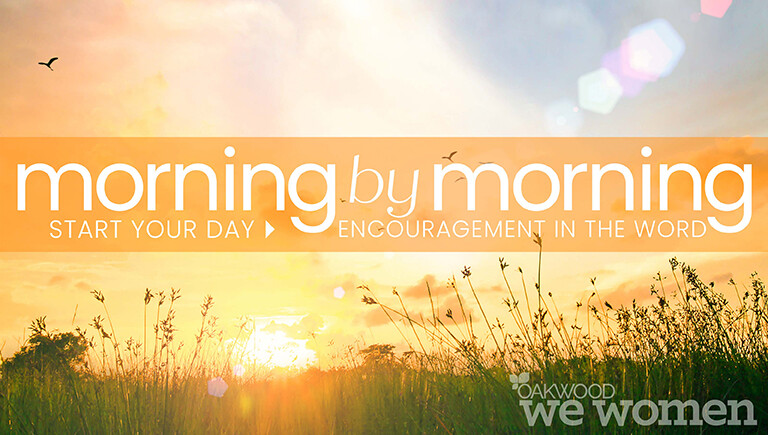 Every Monday, Wednesday, Friday, 7:00 AM - 7:20 AM
20 minutes to start your day in the Word!
You're invited to start your morning with God's Word, shared in a way that is relevant and applicable. Oakwood women will lead us, using Scripture as our guide for how to walk with the Lord and trust Him in prayer for that day!
Who: Oakwood women and their friends
When: Every Monday, Wednesday and Friday at 7:00 a.m.*
Where: Online using Zoom video conferencing
Come as you are!
You might have a few moments as you're getting ready for work, or maybe you're sitting down with a cup of coffee for the morning. Mamas, you're welcome to join us with babies on knees! You don't even have to do your hair or makeup! It's just us women (and if you want, you don't have to turn on the video).
How to Use Zoom
Zoom is a very user-friendly platform, in case you haven't used it before. You simply click the link in the link above. You will need to allow your device access to your microphone and camera, if your device has one. When you enter the online meeting room for Morning by Morning, you'll automatically be muted. We will have a short time for interaction when you can un-mute yourselves!
Everyone's Welcome
We welcome all women to join us! Please feel free to spread the word and invite any women you think would be blessed!
Email Sarah Hayden with any questions.
"Let the morning bring me word of Your unfailing love,
for I have put my trust in You.
Show me the way I should go,
for to You I entrust my life." Psalm 143:8
*Except for dates when the office is closed: Sept. 7, Nov. 27, and Dec. 25-30.