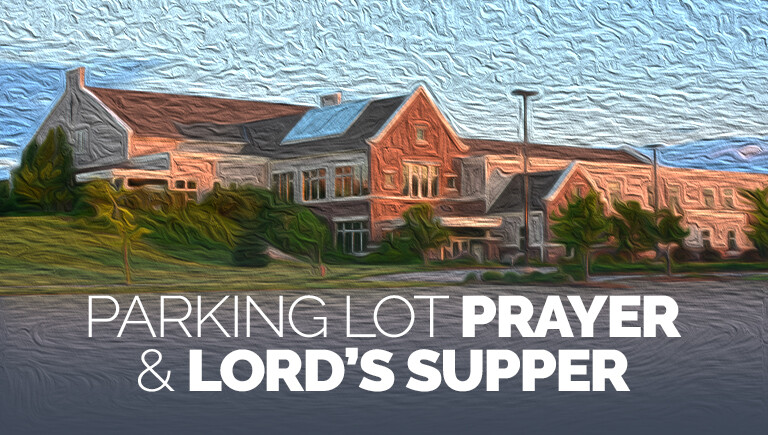 Sunday, May 24, 2020, 4:00 PM - 4:45 PM
Let's Pray Together from Our Cars!
Duwe to the weather on Sunday, May 17, we've rescheduled this event for Sunday, May 24.
We're excited to gather with you for a special time of prayer and to partake in the Lord's Supper together! We will meet in the lower parking lot and use multiple speakers and FM station 89.5 to lead our prayer time, testimonies and the Lord's Supper.
Important Details
Arrive early. The parking lot opens at 3:00 p.m. (not before) and we will promptly begin at 4:00 p.m.
Please park in every other parking space.
If you choose to get out of your car, please be respectful of those choosing to remain in their vehicles.
Bring your own bread and juice to participate in the Lord's Supper.
Consider bringing a donation for our community partners at the Waukesha Food Pantry! There will be a contactless drops off station as you pull in (see details below).
If you plan to join us from home or would like to pray with those in other vehicles, please join us on Zoom using this link. Or, for audio only, dial 312-626-6799. Then, enter Meeting ID 831 5848 9865.
Family Life volunteers are invited to head to the Upper Parking Lot for a special drive-thru thank you celebration following the event!
Food Donation Drive Details
The Waukesha Food Pantry is in need. And we'd like to help. Load the trunk or back of your vehicle with your donations. When you arrive for the gathering, we will remove the items with gloves and a mask to provide contactless drop off.
Here are the "Big 8 to Donate" items:
Shelf stable protein (stews, tuna, chicken, tofu)
Whole grain cereals
Canned fruits (esp. pineapple and mandarin oranges)
Chunky soup (ready to eat)
Canned pasta with meat
Whole grain pasta and pasta sauce
Shelf stable almond or soy milk
Soaps and toilet paper
*Please, no past date foods.