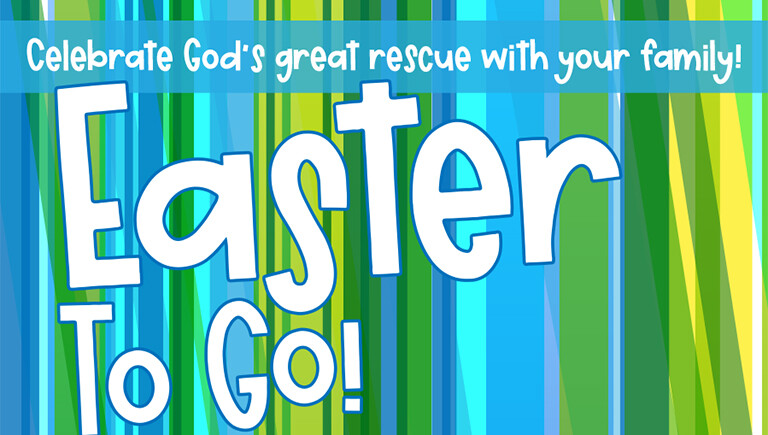 Tuesday, March 24, 2020 - Sunday, April 12, 2020
This year get Easter-to-Go with our new take-out church boxes!

Each Easter-to-Go box will contain everything you need to lead your preschool & elementary kids through God's Great Rescue Story in interactive and engaging ways.
Pre-order your family's box by Monday, April 6 HERE. Easter-To-Go boxes can be picked up outside of the church office beginning Friday, April 10 at 8 a.m.