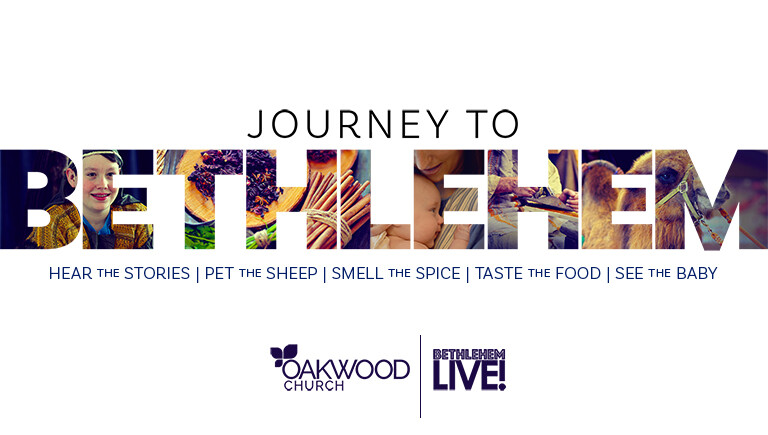 Friday, December 13, 2019 - Saturday, December 14, 2019
Journey to Bethlehem - smell the spices, pet the sheep, visit the carpenter's shop, have a snack with Mary, ride a camel - and listen to the stories of those who were part of Jesus' birth. Bethlehem LIVE! is your passport to the Christmas story, giving young and old the opportunity to step into the story and experience the meaning of Christmas firsthand.
Friday, December 13 | 4:00 - 9:00 p.m.
Saturday, December 14 | 10:00 a.m - 5:00 p.m.
This event is accessible to all abilities and is an exclusively indoor experience, including the animal interactions.
This is a ticketed event. If you have a reserved ticket, plan to arrive 10 minutes prior to the start time listed on your reservation.
Limited walk-ins are welcome, but please know wait times are unpredictable as we can only accommodate a select amount of people for each tour experience.