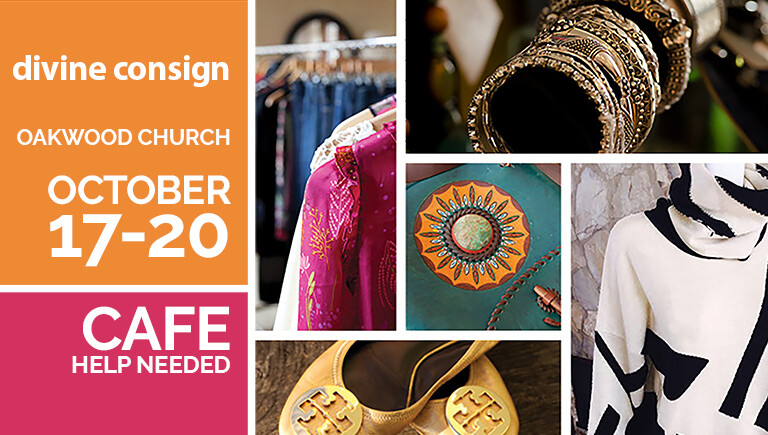 Daily from 10/17/2018 to 10/20/2018
A one of a kind consignment sale, featuring unique boutique items, fashionable designer pieces, affordable career separates, workout apparel, maternity, coats, dresses, handbags, shoes and jewelry. Fashionistas of all age, sizes and styles will enjoy this fun and organized shopping event.
Wednesday, October 17 from 9am-8pm
Thursday, October 18 from 9am-10pm
Friday, October 19 from 9am-7pm
Saturday, October 20 from 9am-1pm
Concession sales will benefit Student Ministries and the Jerdon Prayer Garden.
Want to help out at this event? Check out our Sign-Up Genius Link below.