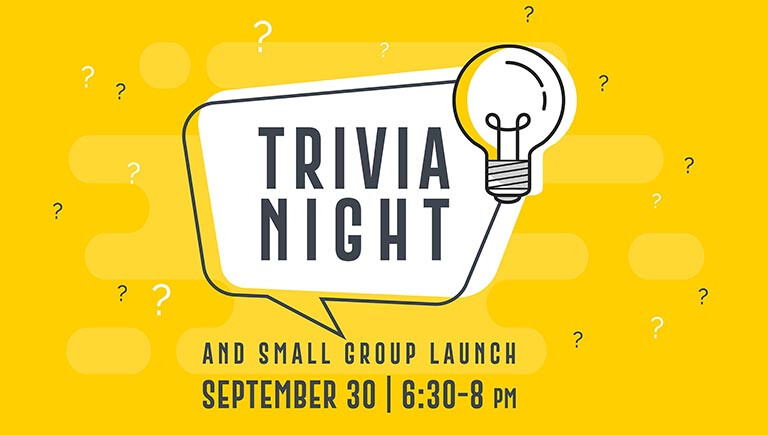 Sunday, September 30, 2018, 6:30 PM - 8:00 PM
YOU'RE INVITED to BE ENLIGHTENED about small groups at Oakwood on Sunday evening, September 30
This is an evening for our current small groups to come together to enjoy being a large group of small groups, and also launch the study year together! Desserts provided.
As well, It's an opportunity for inquiring minds to find out more about the various types of small groups at Oakwood…all focused on Transformation. In community. On mission.
Competing in the trivia competition is optional. That competition will take place intermittently throughout the evening. So, if you want, grab a couple of friends to form a team of three, name your team, and register here. Prizes await!
Otherwise, register here for a great night experiencing community at Oakwood. Childcarefor kids under 8; bring your olders with you.