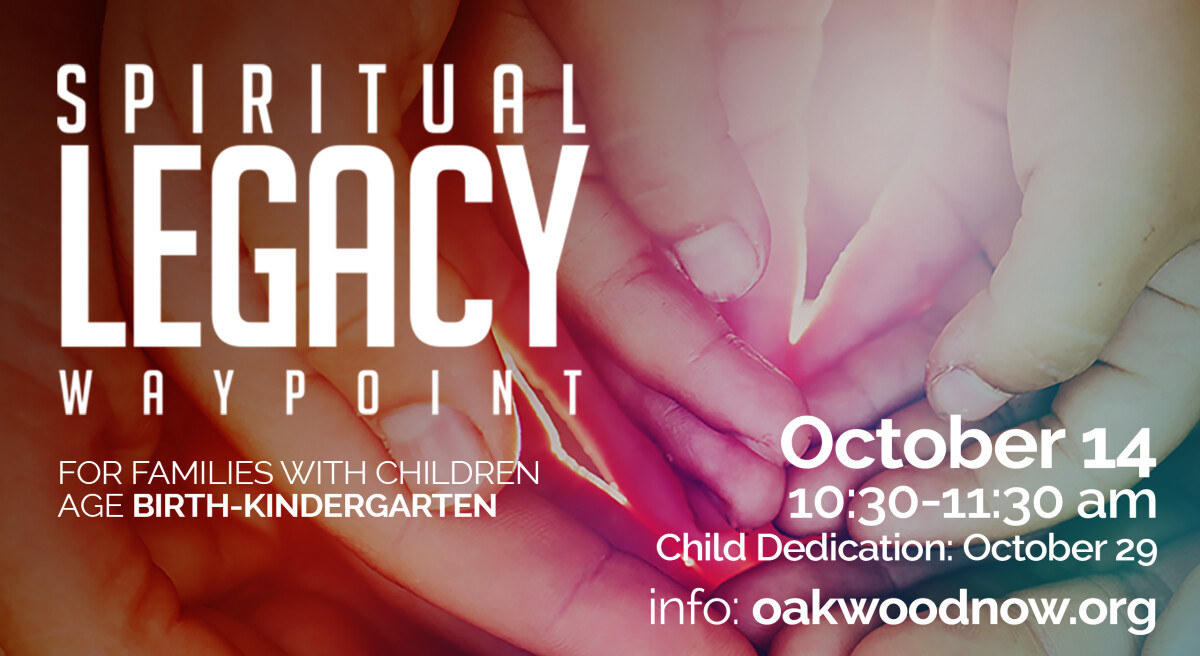 Sunday, October 14, 2018, 10:30 AM - 11:30 AM
This Waypoint is primarily for new parents, but any parent or grandparent who desires to pass on a Spiritual Legacy to the next generation is welcome to attend. You will learn about some of the most important decisions you could ever make for the ones you love the most. Spiritual Legacy is offered bi-annually. We encourage participation in this Waypoint as a step in the journey for Child Dedication.
WHO: New parents and grandparents
WHEN: Sunday, October 14 from 10:30-11:30am
WHERE: Oakwood Church
Middle School Room - Lower Level
COST: $5/family
REGISTRATION IS CLOSED.