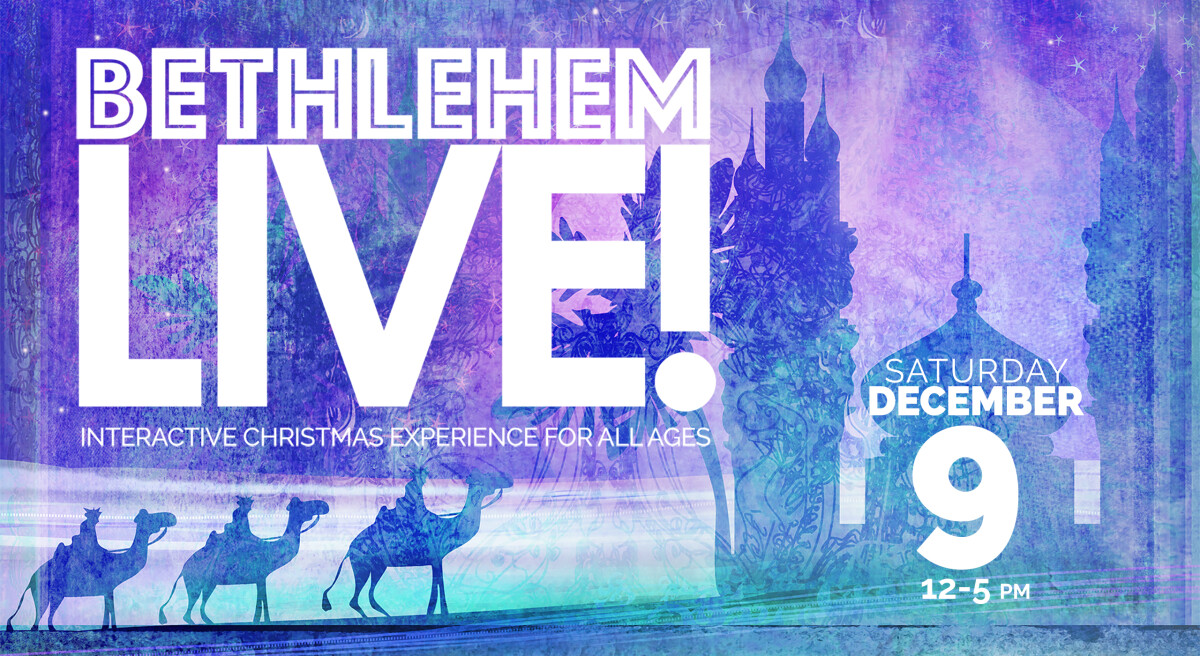 Saturday, December 09, 2017, 12:00 PM - 5:00 PM
Journey to Bethlehem—smell the spices, pet the sheep, visit the carpenter's shop, have a snack with Mary, ride a camel—and listen to the stories of those who were part of Jesus' birth. This event gives young and old the opportunity to step into the story and experience the meaning of Christmas firsthand. Make Christmas "live" this year!
Registration is now closed on this event. We are still welcoming walk-in guests to this event. Please join us!