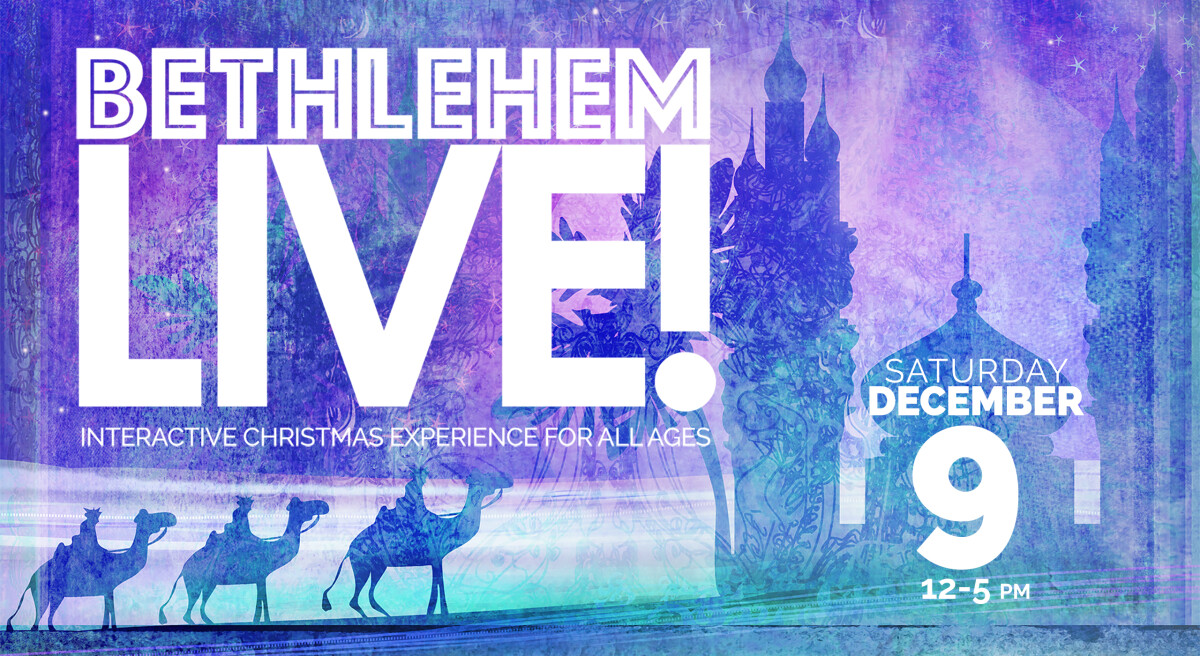 Saturday, December 09, 2017, 12:00 PM - 5:00 PM
Journey to Bethlehem—smell the spices, pet the sheep, visit the carpenter's shop, have a snack with Mary, ride a camel—and listen to the stories of those who were part of Jesus' birth. This event gives young and old the opportunity to step into the story and experience the meaning of Christmas firsthand. Make Christmas "live" this year!
This event is free and walk-in guests are always welcome, however, reservations are strongly encouraged.
Please reserve your ticket HERE
If a time slot you are looking for is not listed, it is most probably full. Please choose another time slot from the list.