Kids Quest News Week of May 15, 2017

God helps us stand up for Him – Acts 6:8-7:60
Our story this week is how God uses Stephen, one of His followers, to stand up for Him even when it was very hard.
Just because we love and follow Jesus does not guarantee that others will like us, or what we have to say. Remember what happened to Jesus? He came with the wonderful message of love and hope, healing the sick, raising the dead, and feeding the hungry, but was rejected and killed.
What should we do when someone does something bad to us in response to sharing Jesus' love? While we don't live in a place where we will be killed for our faith like Stephen, kids know what it's like to be picked on. Bullying is a sad reality. How can we help kids understand that God will be with them as they share their faith with others? What tools can we give them from God's Word? Help them apply this lesson to their life every day and trust God to help them do the right thing.
I encourage you to share personal stories and examples of how God has helped you speak up, stand up and share your faith in hard places. Perhaps there is someone in your life right now that your family can share Jesus' love with!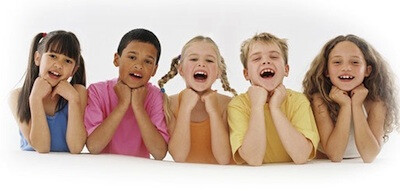 Offerings
We discovered last week that we had $234.51 more than the $7000 needed for the well in Burkina Faso. So, we've added that money to our current offering totals. This means that once we decide what our next offering project will be, we are well on our way. Praise Jesus! Our total offerings for this week came to $32.51, bringing our new total to $442.07.
May Verse – Matthew 28:19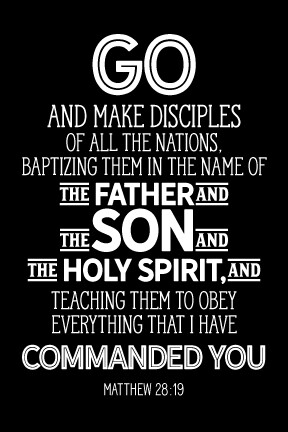 Have you ever thought about serving in Kids Quest?
Over the past few weeks, you've heard announcements in church sharing our need for volunteers to serve this summer in Kids Quest. Has God been speaking to your heart about helping?
Serving doesn't have to be hard or a burden. When service flows out of a deep love for Jesus and kids, it energizes and grows your faith. It can be one of the best experiences of your life.
Not only that, serving Jesus has eternal impact. We might never know this side of heaven, how much our investment of time and love meant in the life of a child, but God does. No one can fill your spot in God's Kingdom work. Every person is needed in the body of Christ to do the good works that God has planned for them (Ephesians 2:10).
Is God speaking to you? Will you consider being part of Kids Quest this summer and impacting the lives of our children? Click HERE to see where you can help!
What's Ahead?
May 24 – SHIFT - for families with children going into 1st, 5th, 7th and 9th grades to help students/families transition to knew phases and programs.
May 28 – Family Sunday – Childcare provided for Infants thru 3 years old. No regular classes.
June 4 – Promotion Sunday – Children 2 years old and up will move up to their new classes. We encourage parents to keep children in classes that coincide with school programs (birthday before September 1st)
May God give you an opportunity to stand up for Him this week!
Becci Terrill
Children's Ministries Director
262-844-3201 (cell)
262-367-1212 (office)

Energizing the Next Generation
to Love God, Love Others and Make Disciples
5/16/17