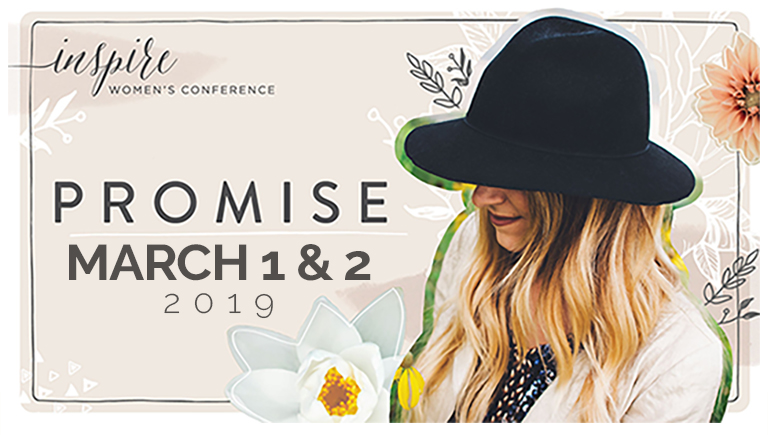 Women's Inspire Conference
Let us hold tightly without wavering to the hope we affirm, for God can be trusted to keep his promise. Hebrews 10:23, NLT
You have a promise from an outrageously loving God. In a world where promises seem easily broken, God has declared that He will never fail us. Join us and be encouraged to hold tightly to the promise of our amazing God!
NEW THIS YEAR
Oakwood women will join others from our community at the Inspire Women's Conference on Saturday hosted by Elmbrook Church.
Friday, March 1
6:30-9:30 p.m.
Oakwood Church - 3041 Oakwood Road, Hartland WI
…a night of fellowship and fun, including a short message and worship! We'll have time to interact with each other and with our God. Please bring a dessert to share.
Saturday, March 2
8 a.m.-4 p.m. (optional early workshop at 7:30 a.m.)
Elmbrook Church - 777 S. Barker Road, Brookfield, WI
…a day to learn and grow! We'll attend the Inspire Conference as a group, with a spot for Oakwood women to sit together and eat lunch together. Custom Oakwood T shirts available too! More info for the conference can be found at elmbrook.org/inspire.
Saturday, post-conference
4-6 p.m.

…a catered dinner on-site at Elmbrook just for Oakwood women! We'll have a chance to unpack and share insights from the conference with each other. (Bonus: You don't have to go home and cook!)
Register for any and all of the following:
Step 1: Register for Oakwood events/T shirt
Friday evening $5

Saturday post-conference meal $12
Custom Oakwood T shirt $10 *T-shirts are no longer available*
T shirt ordering deadline is February 10
Click HERE for larger image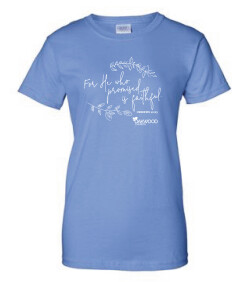 *REGISTRATION IS CLOSED*
Step 2: Register for the Inspire Conference
Inspire Conference $40
Special Pricing for Students ages 13-23: $25
Tickets to the Inspire Conference on Saturday must be purchased separately through the conference website using the link below. Oakwood Church is not selling any tickets directly!
Note that this event is likely to sell out as the date nears. Please do not delay your registration!
*TICKETS FOR ELMBROOK ARE SOLD OUT*