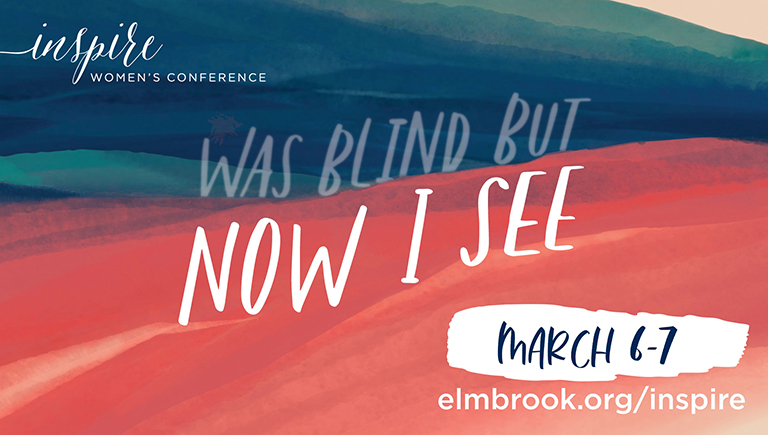 Women's Inspire Conference 2020
"One thing I do know. I was blind but now I see! " John 9:25, NIV
God's Word proclaims a love that heals and moves us from darkness to light, and the miracle of God's empowering grace in our lives. He can transform every life and every circumstance to a vision of beauty. Together, we declare, "Now I See."
Oakwood women will join others from our community at the Inspire Women's Conference on Saturday hosted by Elmbrook Church.
Friday, March 6
6:30-9:00 p.m.
Oakwood Church|3041 Oakwood Rd, Hartland, WI
…a night of fellowship and fun! We'll have time to interact with each other and reflect on how God can transform our faith from dull gray to vivid color. Please bring a plated dessert to share.
Saturday, March 7
8 a.m.-4 p.m. (optional early workshop at 7:15 a.m.)
Elmbrook Church|777 S. Barker Road, Brookfield, WI
…a day to learn and grow! We'll attend the Inspire Conference as a group, with a spot for Oakwood women to sit together and eat lunch together. Custom Oakwood T-shirts available too! More info for the conference can be found at elmbrook.org/inspire.
Saturday, post-conference
4-6 p.m.
…a catered dinner on-site (at Elmbrook) just for Oakwood women and their guests! We'll have a chance to unpack and share insights from the conference with each other. (Bonus: You don't have to go home and cook!)
Register for any and all of the following:
Step 1: Register for Oakwood events/T-shirt (Use green button below)

Friday evening FREE
Saturday post-conference meal $15
*registration for Friday and Saturday nights must be received by Monday, March 2*
Custom Oakwood T-shirt $12
(52% cotton/48% polyester, unisex fit, short sleeve, charcoal gray)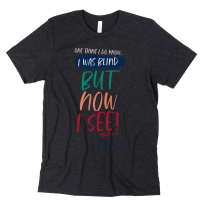 *Sorry, T-shirt deadline has passed*
*Registration is now closed *
Step 2: Register for the Inspire Conference
Inspire Conference $40/Students (ages 13-23) $25
Tickets to the Inspire Conference on Saturday must be purchased separately through the conference website at elmbrook.org/inspire. Oakwood Church is not selling any tickets directly!
BUY TICKETS AT elmbrook.org/inspire
**Note that this event is likely to sell out as the date nears. Please do not delay your registration! **