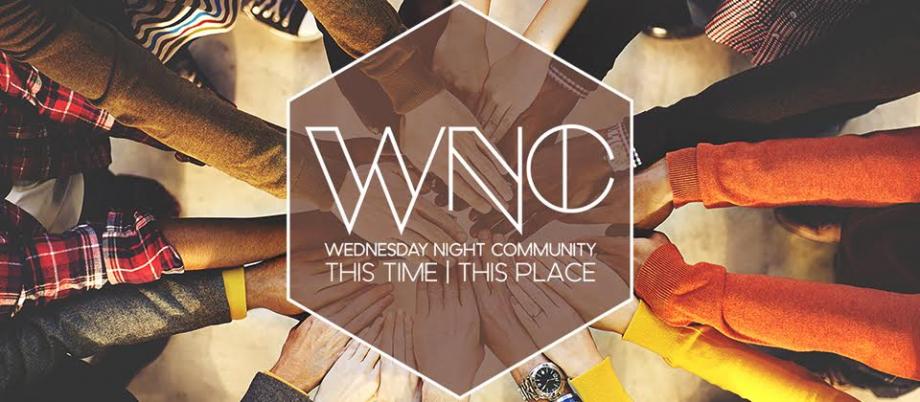 Wednesday Night Community
FALL 2019 - Trimester 1

September 11 - November 13
6:30 - 8:00 pm
WNC is designed for this time and this place...for us to connect in meaningful ways with each other and with Jesus, to make a difference in the lives of others, to focus anew on the call to love God, love others, and make disciples.
Weekly table fellowship at The Café, followed by on-site groups for all ages: intentional spaces where together we are transforming. in community. on mission.
The Café
A great way to get to know others in our community while enjoying freshly-crafted pizzas! Reasonable prices…invaluable time together. Cafe opens at 5:30 pm
For KIDS
Preschoolers (ages 3-K) and elementary kids (1st -5th graders) connect in an interactive setting: a space where they can develop healthy, nurturing relationships with other kids their age, with caring adults and with God. In small groups, they'll apply biblical truths in attention-grabbing activities/projects. We're energizing the next generation to love God, love others and make disciples!
This fall preschoolers will finish out the Old Testament starting in the book of Judges and going through the Israelites return from captivity.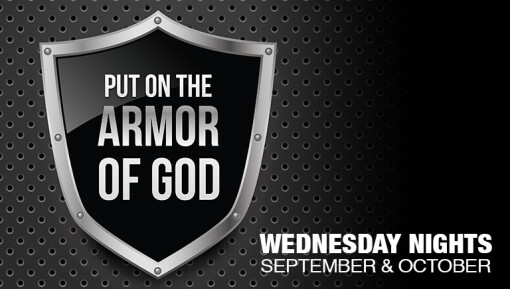 1st thru 5th graders will start the fall learning how to Put on the Armor of God—something they need every day to protect them from the attack of the enemy. It's a night of high-energy learning about God. Be sure to register your 1st-5th grader HERE.


For MIDDLE SCHOOL
Middle school group exists to love God, love others, and make disciples. We accomplish this by building relationships with peers and leaders in a high-energy and small group-focused format—which includes activities, prayer and serving others.
For HIGH SCHOOL
This trimester includes the Greater Than series from Right Now Media and Francis Chan, followed by a brand new in-house devotional. We'll also participate in a mission focused evening.
FOR ADULTS

Bringing Our Life Stories to God in Prayer | A study and practice of prayer, this group will help us grow in ways to practice prayer together and individually.
Led by Todd Jerdon & George Rowe

Materials needed: Bible & a notebook

FOR ADULTS

Resolving Everyday Conflict | Experience a practical, biblical, and concise guide to peacemaking and reconciling relationships in everyday life.
Led by Melissa & Dean Wardle.
Suggested study guide donation: $10

FOR ADULTS

Intentional Parenting: 10 Ways To Be An Exceptional Parent In A Quick Fix

World | Video and practical workbook from veteran parents Doug & Cathy Fields provides 10 doable actions to help you move from Quick-Fix Parenting to Intentional Parenting.
Led by Chad & Robin Whelan.
Suggested study guide donation: $20

FOR ADULTS

Igniting Movements: 7 Practices to Partner with the Spirit in a Disciplemaking Way of Life | We'll discover disciple-making principles from our Lord Jesus for reaching our communities and hold one another accountable each week to apply and share what we're learning. Led by Marcus Constantine.
Materials needed: Bible & a notebook

FOR MEN

The Man in the Mirror: Solving the 24 Problems Men Face |Biblical teaching and discussion, inviting men to take a look at their identities, relationships, finances, time, temperament, and the means to bring about lasting change.
Led by Pat Feder & Dave Jeske.
Suggested book donation: $13

FOR WOMEN

Relying On The Power of The Spirit | Using the book by Elizabeth George, journey with us through the Book of Acts as we discover what it means to "live in the power of the Holy Spirit." We will glean valuable life application lessons as we study about the Spirit's promises and provision, and how He influences us in order to be a blessing to others.
Led by Susan Klein
Suggested study guide donation: $8

*This group is at capacity*

FOR WOMEN

Made to Crave |What do you crave? Through Bible study, teaching videos, and group discussion, we will discover the missing link between a woman's desire to be healthy and the spiritual empowerment necessary to make that happen. God actually created us to crave so we'd ultimately desire more of Him in our lives. We will have two off-site meetings during this study too!
We will be using the book Made to Crave by Lysa TerKeurst.
Led by Nicole Anacker & Kelley Kuphall
Suggested study guide donation: $10

FOR WOMEN

1st Corinthians | Christianity calls us to sacrifice instead of living for oneself. Utilizing teaching videos by Jennie Allen, we will read and discuss Paul's 1st letter to the Corinthians, in which he reminds them not to live in a worldly way, but to follow Jesus and only Jesus.
Led by Shelly Schumacher & Sarah Hayden

Materials needed: Bible & a notebook


*This group is at capacity*
NOTE: Child care (under age 3) is provided for parents attending an on-site group. Registration is required.
REGISTER FOR GROUPS AND CHILD CARE HERE