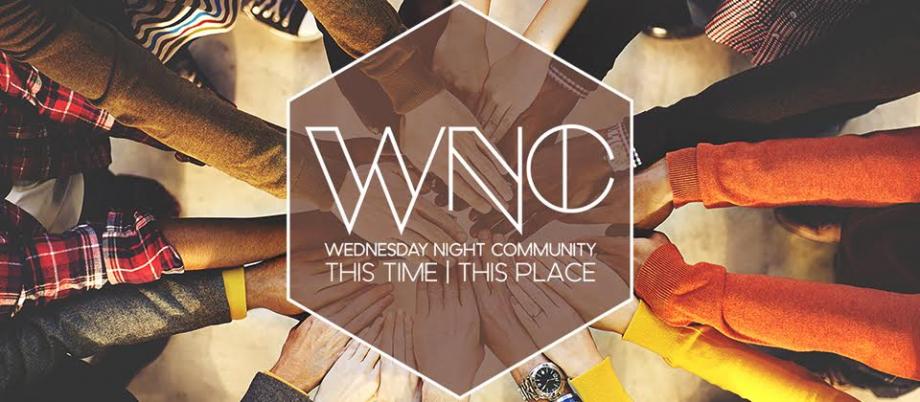 Wednesday Night Community
SPRING 2020 - Trimester 3

March 11 - April 29 (Spring Break: March 25)
6:30 - 8:00 pm
WNC is designed for this time and this place...for us to connect in meaningful ways with each other and with Jesus, to make a difference in the lives of others, to focus anew on the call to love God, love others, and make disciples.
Weekly table fellowship at The Café, followed by on-site groups for all ages: intentional spaces where together we are transforming. in community. on mission.
The Café
A great way to get to know others in our community while enjoying freshly-crafted pizzas! Reasonable prices…invaluable time together. Cafe opens at 5:30 pm
For KIDS
Preschoolers (ages 3-K) and elementary kids (1st -5th graders) connect in an interactive setting: a space where they can develop healthy, nurturing relationships with other kids their age, with caring adults and with God. In small groups, they'll apply biblical truths in attention-grabbing activities/projects. We're energizing the next generation to love God, love others and make disciples!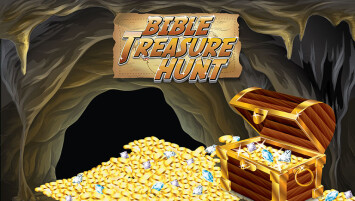 1st thru 5th graders: who doesn't love hunting for treasure!? The Bible is filled with clues to help us find the greatest treasure. Join the adventure this January! It's a night of high-energy learning about God. Be sure to register your 1st-5th grader HERE.

For MIDDLE SCHOOL
Middle school group exists to love God, love others, and make disciples. We accomplish this by building relationships with peers and leaders in a high-energy and small group-focused format—which includes activities, prayer and serving others.
For HIGH SCHOOL
This trimester includes a series about control and a devotional on the book of James.
For ADULTS
For Adults

Ignite: 5 practices to partner with the Spirit in a disciplemaking way of life that multiplies!

We'll discover disciplemaking movement principles from our Lord Jesus and hold one another accountable each week to apply and share what we're learning. Group includes fieldwork each week.

Led by Randy Wardle & Joey Curtin.

Materials: Bible & a notebook

For Adults

Set Your House in Order

This group is designed to help you plan your estate, biblically manage your current finances, care for your loved ones, and leave a legacy God's way. Assemble and organize your important financial information in just one place!

Led by Matt Johnston.

Materials: Set Your House in Order workbook
Suggested Donation:

$28/workbook
$40/couple set
eWorkbook also available for purchase at www.compassebooks.org

For Men

The Man in the Mirror: Solving the 24 Problems Men Face

This group uses biblical teaching and discussion, inviting men to take a look at their identities, relationships, finances, time, temperament, and the means to bring about lasting change.

Led by Pat Feder & Dave Jeske.

Materials: Man in the Mirror by Patrick Morley
Suggested Donation: $13

For Women

Be Real (1 John)

A religious climate filled with false teachings. Christians who don't line up with their words. A seductive world that distorts truth. Sound familiar? Come explore the book of 1 John as we discover what it means to be an authentic follower of Jesus Christ in a challenging world.

Led by Susan Klein & Laurie Sawall.

Materials: Be Real (1 John) by Warren Wiersbe
Suggested Donation: $12

For Women

Hosea: Unfailing Love Changes Everything

video teaching by Jennifer Rothschild.

Hosea, an Old-Testament prophet, preached his own life message, using his marriage as the sermon illustration. This study of Hosea looks deeply at that message. You'll be guided to understand and specifically apply the message of the prophet of love. Hosea showers us with hope and points to the coming of the promised Messiah. Be amazed by the love of Hosea for his wayward spouse—and more amazed by the unfailing love of God for His wayward people. Group includes some homework each week.

Led by Sarah Hayden & Becki Behrens

Materials: Hosea: Unfailing Love Changes Everything Bible Study by Jennifer Rothschild
Suggested Donation: $13
REGISTER FOR GROUPS AND CHILD CARE HERE