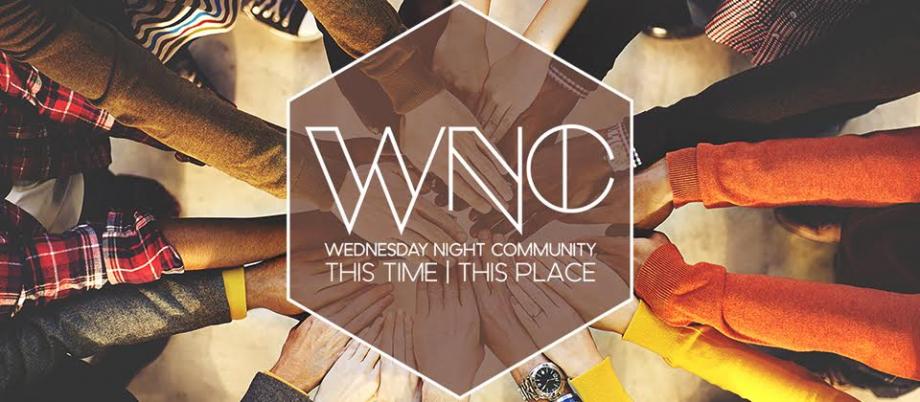 Wednesday Night Community // Fall 2018
WNC is designed for this time and this place...for us to connect in meaningful ways with each other and with Jesus, to make a difference in the lives of others…to find "space for the chase" as we chase God's heart together: to love God, love others and make disciples.
Trimester ONE starts Wednesday, September 12, through Wednesday, November 14.
Weekly table fellowship at The Café, followed by on-site small groups for all ages: intentional spaces where together we experience transformation. in community. on mission.
Can't wait to see what our God has in store this year as we chase Him wholeheartedly!
The Café
A great way to get to know others in our community while enjoying freshly-crafted pizzas! Reasonable prices…invaluable time together. Major credit cards accepted.
For KIDS
Preschoolers (ages 3-K) and elementary kids (1st -5th graders) connect in an interactive setting: a space where they can develop healthy, nurturing relationships with other kids their age, with caring adults and with God. In small groups, they'll apply biblical truths in attention-grabbing activities/service projects. We're energizing the next generation to love God, love others and make disciples! NOTE: Nursery care (under age 3) is provided for parents attending an on-site small group.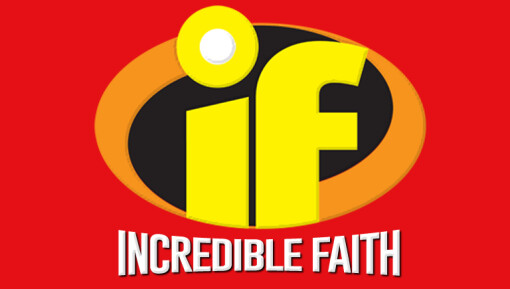 Click HERE for the details on the Incredible Faith curriculum for 1st-5th graders!
For MIDDLE SCHOOL
Middle school group exists to love God, love others, and make disciples. We accomplish this by building relationships with peers and leaders in a high-energy and small group-focused format—which includes activities, prayer and serving others.
For HIGH SCHOOL
Within small groups, we'll explore all the ways Jesus Changes Everything as He reaches down to give life—a new path to follow. He has the power to free us from habits, redeem our relationships, and give us a new identity. And it all begins by deciding to truly follow Him, because a life surrendered to Jesus is a life transformed. We'll also use an Oakwood-produced devotional, Be The Church, as we live out our calling.
For ADULTS (co-ed)

Note for Adult (co-ed, women's and men's) Groups: To ensure optimal community, each on-site small group can sometimes reach its maximum capacity for the trimester. Please register in advance using the link at the bottom of the page!

Chasing God's Heart for Conflict Resolution
So how does a disciple of Jesus steward conflict well? Together, we'll find the powerful and practical answers in this DVD series from Peacemaker Ministries, Resolving Everyday Conflict, that will forever change how conflict looks in your life. Highly recommended for anyone who interacts with anyone and believes "blessed are the peacemakers." Suggested study guide donation is $13.
Chasing God's Heart for You and Your Spouse
Meeting outside by the campfire, let's actually dialogue about marriage…and then truly act on it. What would it take for us to move closer to "more" for our marriages…more healthy, more of what God has in mind. (btw: we'll move inside in inclement weather!) Campfire Couples is highly recommended for married couples who love each other.
For WOMEN
Chasing God's Heart for His Kingdom
What does it mean to be a citizen of the kingdom of Heaven? Both practical and profound, Jesus' Sermon on the Mount asks of us the same questions it posed to its original hearers. Using Jen Wilkin's Sermon on the Mount DVD series, let's seat ourselves on a mountainside to learn at the feet of Jesus…together. Highly recommended for women who are intrigued by Jesus. Suggested study guide donation is $14.
Chasing God's Heart of Fierce Love
Comfortable Christianity often means a weak Christianity. In this DVD study of 1st, 2nd, 3rd John, Tony Evans paints a picture of love, obedience and truth…challenging the tendency toward complacency, and calling us to love God and His people with a fierce love. Highly recommended for women who want to love well. Suggested study guide donation is $2.

For MEN
Chasing God's Heart for a Full Picture of Jesus
What we think about Jesus matters. Our perception of Him shapes us—what we say, how we treat others, even what we think. If we paint Jesus as any less than who He is as supreme over all creation and savior of the world, not only does our theology slip, but the working out of our faith also suffers. In this video series on The Book of Colossians, Louie Giglio will help us form a complete picture of Jesus. What we believe about Him influences everything! Recommended for men who want to live a life worthy of God instead of falling back into the ways of the world. Suggested donation for materials is $2.