Preschool & Elementary: Week of March 11, 2019

Here's what we'll be talking about on Sunday, March 17—
Elementary—God Requires Obedience
Matthew 7; Luke 6 (Wise & Foolish Builders)
This Sunday we'll begin a 6-week series on the parables that Jesus was telling the people and the message they have for us today. Our first parable is about the wise and foolish builders.
In this parable, Jesus makes the distinction between two foundations: rock and sand. It's vital that we know what the rock represents, since Jesus tells us to build our house on it. What do you understand the rock foundation to be, according to the parable?
It's easy to glance at this passage and think that the rock represents Jesus, since several passages in Scripture refer to Jesus as the Rock. But in this parable, the rock isn't Jesus. Jesus says that anyone who hears these words and puts them into practice is like a wise man who builds his house on the rock. How would we characterize someone who hears something and then puts it into practice? Obedient. So in this story, the rock becomes obedience. The two foundations refer to how someone hears the truth and then either chooses to put that into practice, and obey, or chooses not to put that into practice, and disobey.
This is the partnership of faith and action. It's putting into practice what we believe. It's not simply hearing God's Word—because the foolish man heard it and didn't put it into practice. It's hearing God's Word and obeying it. (adapted from Spiritual Parenting by Michelle Anthony).
March Bible Verse: John 17:3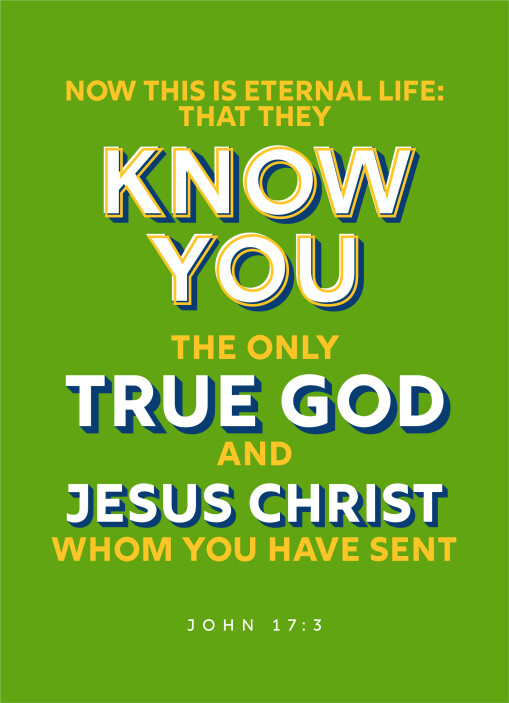 Preschool—God is With Us
Matthew 3-4; Mark 1; Luke 3-4; John 1
(Baptism & Wilderness Temptation)
Before Jesus began His work, He went to see His cousin, John, to be baptized. At first John said no. John knew Jesus was God's Son who didn't need to be baptized. But Jesus said it needed to be done. After Jesus was baptized, some amazing things happened! The heavens opened, and the Holy Spirit came down like a dove and rested on Jesus. Then God said for all to hear, "This is my Son, whom I love; with Him I am well pleased." God was with Jesus when He was baptized. Then the Holy Spirit led Jesus into the wilderness where Jesus prayed and spent time with God for 40 days. God was with Jesus. God is with us too.
March Bible Verse: Isaiah 48:17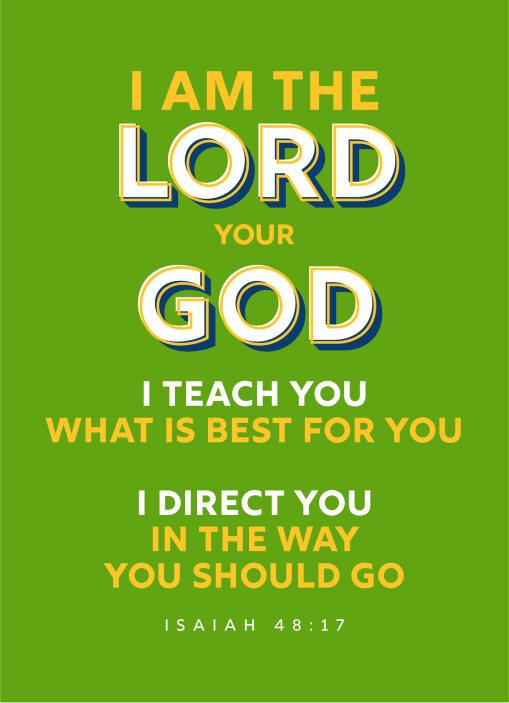 2 Year Olds– Jesus is My Shepherd
John 10:1-21 (The Good Shepherd)
Foundational Truth: God is with Me
This is a fun lesson for little ones. Kids love animals, sheep are easy to love and their wool adds an interesting sensory element.
Jesus says that we are like sheep and He is our Shepherd. He protects us, keeps us safe, guides us and provides for our needs. Help your little one make the connection between the shepherd of the sheep and Jesus as our Shepherd. Such a foundational truth will stay with them the rest of their lives.
Kids Quest Offering—VBS Supplies for Guatemala!
Our offering this past Sunday came to $6.13, bringing our total to $173.01! We're getting closer to our goal of $250 for VBS supplies!
Wednesday, March 13—
Our preschoolers continue to learn about Joseph. This week they'll see how Joseph shares his food, even with the people who were mean to him.
We've only got two more weeks of SLIMED! left and this week we'll see God helps Jacob out of the slime he got into with his brother Esau.
Click HERE to register for the next study: Diary of a Godly Kid.
Basics Waypoint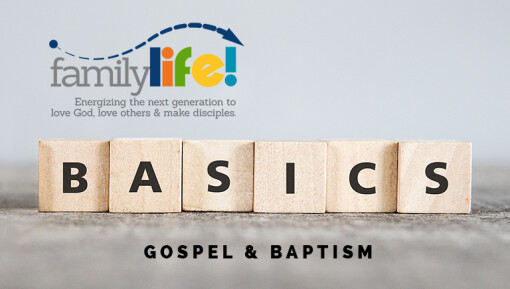 This Waypoint will give parents the opportunity to clearly present the Gospel to their kids. In addition, we will discuss baptism and how it is an expression of the Gospel. Basics is offered bi-annually. We encourage families to participate in this Waypoint as part of the process of preparing for Baptism. This Waypoint is recommended for families with children in 3rd through 12th grade.
The next Basics Waypoint class is being offered Sunday, April 7 from 10:30-11:30am. Baptism is scheduled for Sunday, April 28. To register click HERE.
SpringHill Day Camp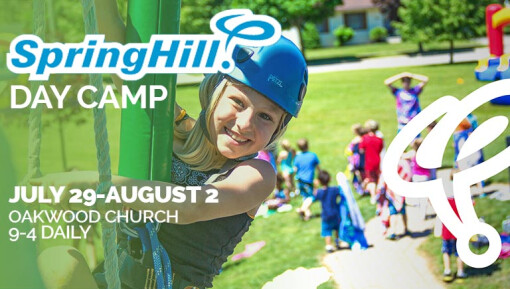 Click HERE for all the fun details!
Feed My starving Children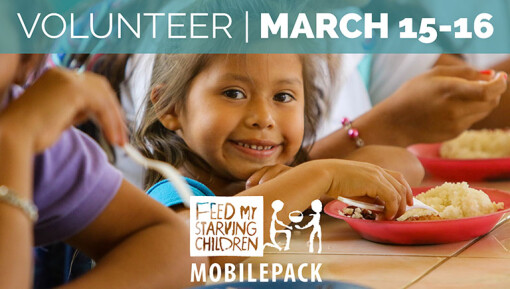 Our Welcome and Hospitality teams need your help! The 2:30-4:30pm packing shift on March 16th still need volunteers as well. Click HERE to sign up!
Have a wonderful week~
Becci Terrill
Children's Ministries Director
262-844-3201 (cell)
262-367-1212 (office)

Energizing the Next Generation to Love God,
Love Others and Make Disciples

3/12/19