Preschool & Elementary: Week of January 7, 2019

What's your "First Response"?
For many of us, New Years is a time of reflection on what has occurred over the past year and then setting goals or making resolutions for the year ahead. As I reflected on 2018, the year seemed to hold more sadness and loss than previous years. How did I respond when bad things happened? What kind of behavior did I model to my family in these situations?
While I can't control these events, I can control my response to them. This article—Is Prayer Your First Response?—challenged me to consider my "first response" when challenges or difficulties occur, and make sure I am modeling godly behavior to my family—in 2019 and every year to come.
Here's what we'll be talking about on Sunday, January 13th—
Elementary—God looks at the Heart
I Samuel 16 (Samuel & David)
As we learned this past week studying the story of Ruth, God chooses and uses people who others might not expect—in this case a Moabite widow—to continue the family line that would lead to Jesus.
This week we meet a shepherd boy named David—the great grandson of Ruth and Boaz! God told the prophet Samuel to go to the house of Jesse and anoint one of his sons to be the new king of Israel. Once again, we see that God doesn't make His decisions based on the outward appearance. Instead, God looks at the heart of a person and knows whether or not they love Him.
January Bible Verse: Proverbs 16:9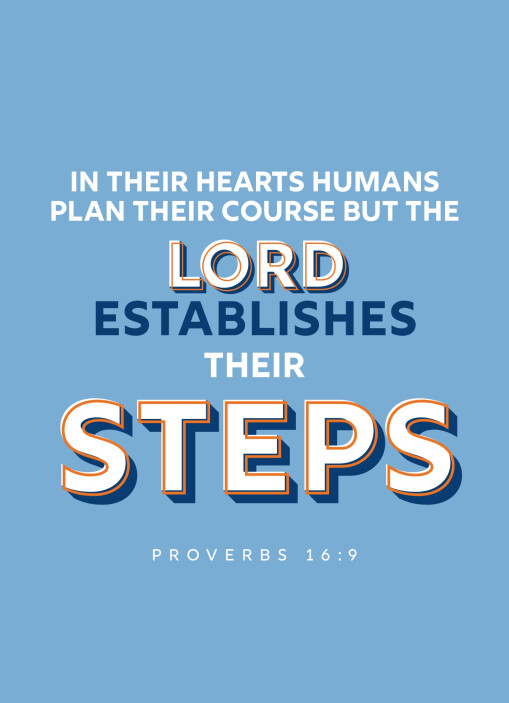 Preschool—God is Provider
I Samuel 16 (Samuel Anoints David)
As we learned last week, God's people wanted a king, so God gave them Saul. At first, Saul listened to and obeyed God's words. But it wasn't long until Saul stopped listening to God and made very bad choices. So God decided to provide a new king—someone who would listen to God and do what He said.
God sent Samuel to Jesse's house to anoint one of his sons to be the new king. God didn't choose the oldest son, or the strongest son, or the best-looking son. God didn't care about those things. God cares about a person's heart! God chose David to be the next king because he loved God with all of his heart.
January Bible Verse: I Chronicles 16:11-12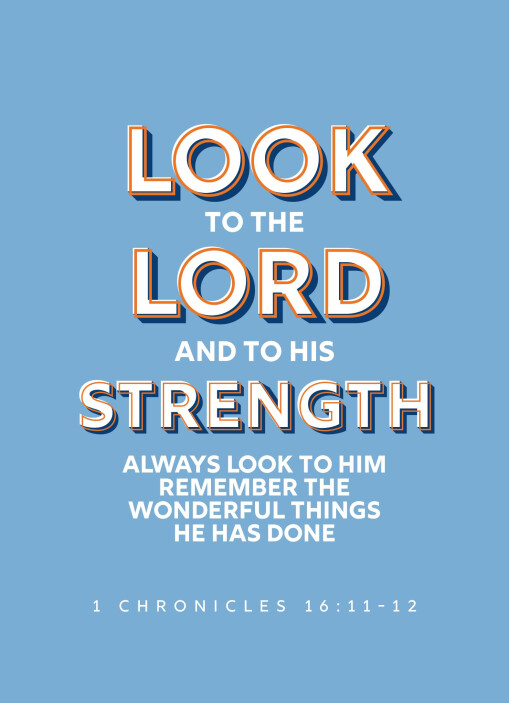 2 Year Olds–Jesus Chooses Us to Follow Him
Luke 5 (Calling of the Apostles)
Just as Jesus called twelve disciples to follow Him, He calls us to follow Him today. Even little ones know what it means to "follow." Whether they choose to do so is quite another story! Two year olds are developing confidence and the "I can do it" attitude.
Help them understand that Jesus wants us to follow Him. What does that mean? Let them know that being kind, sharing, loving others, etc… are just a few of the ways that we follow Jesus in our actions.
Kids Quest Offering—What's our next project?
Our offering this past Sunday came to $9.06, bringing our total to $56.09.
This is a great start! I'm excited to hear what ideas the kids have for our next offering project. Be sure to have them let me, Mr. Smith or their leader know.
Upcoming Waypoint: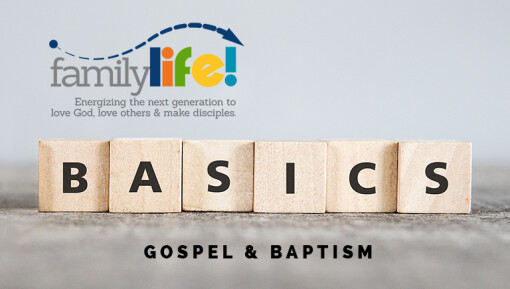 The Basics Waypoint will give parents the opportunity to clearly present the Gospel to their kids. In addition, we will discuss baptism and how it is an expression of the Gospel.
Families are encouraged to participate in this Waypoint as part of the process of preparing for Believer's Baptism. The next baptism is scheduled for Sunday, January 27, 2019.
Join us for an experiential & interactive discussion.
WHO: 3rd-12th graders & their parents

WHEN: Sunday, January 13, from 10:30am-11:30am

WHERE: Oakwood Church

COST: $5/family
Have a wonderful week!
Becci Terrill
Children's Ministries Director
262-844-3201 (cell)
262-367-1212 (office)

Energizing the Next Generation to Love God,
Love Others and Make Disciples
1/8/19