Preschool & Elementary: Week of December 31, 2018

Happy New Year!
We hope you had a wonderful time with your family—celebrating the coming of Jesus and making memories that last a lifetime.
Our regular, Sunday children's programming resumes this Sunday, January 6th at 9am & 10:30am. We hope you can join us!
Here's what we'll be talking about on Sunday, January 6th—
Elementary—God is Redeemer
Ruth 1-4 (Ruth & Naomi)
If you look up the word redeemer, you'll see it means savior with synonyms like rescuer and liberator.
What a great word to describe God! God is our redeemer. God sent Jesus to rescue and liberate us from our sin, so that we can have a personal relationship with Him.
Our lesson this week is a beautiful picture of what God has done for us. We meet two women—Ruth and Naomi. Both are widows. Both women need someone to rescue them. God in His love sends Boaz, a kinsman-redeemer. As a kinsman-redeemer, Boaz marries Ruth and gives her exactly what she needs and so much more. They had a baby named Obed, who was the father of Jesse, who was the father of King David, from whose family line came the Rescuer, Jesus Christ.
NEW! January Bible Verse: Proverbs 16:9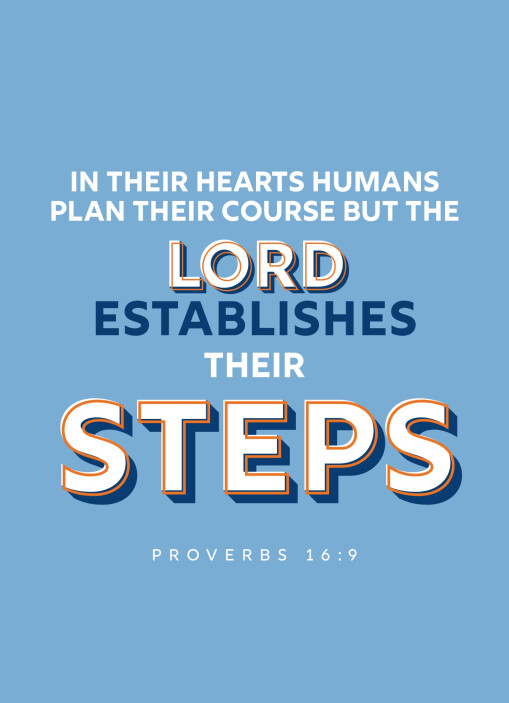 Preschool—God is our King
I Samuel 10 (Crowning of Saul)
God was Israel's true king. God led His people out of slavery in Egypt and provided for their needs and rescued them from their enemies. But after years of trusting God as their King, the Israelites didn't want God as their King anymore. They wanted a human king to rule them—just like all of the other nations.
Samuel the prophet told God the people wanted a king, and God agreed to give them just what they wanted. A man named Saul became the first king of Israel. Saul was tall and handsome and a good soldier. He was everything the Israelites thought they wanted in a king.
Hmm… let's see how that works out for them.
NEW! January Bible Verse: I Chronicles 16:11-12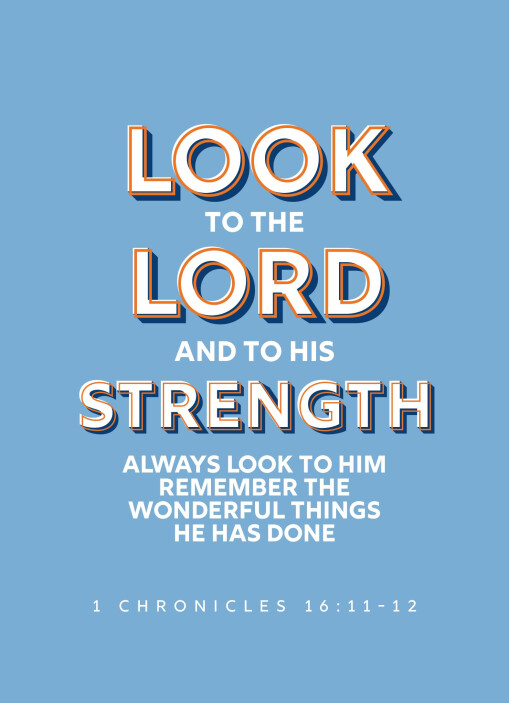 2 Year Olds–Jesus Chooses Us to Follow Him
Luke 5 (Calling of the Apostles)
Jesus chose to intentionally invest in 12 men during His earthly ministry. Jesus taught and mentored these men to prepare them to "go and tell" the rest of the world about Him after He was gone. Jesus called each one individually into a relationship with Him.
Today, Jesus calls each of us into a relationship with Him as well. We pray that our children will hear and respond to God's call and follow Him, too!
Kids Quest Offering—What's our next project?
God did amazing things through your kids this past fall with more than 200 boxes going to Operation Christmas Child and $1300 given in offerings to feed 16 children through Feed My Starving Children! Awesome!
So what's next?
We want to keep the momentum going. We want to keep kids thinking of how they can worship and love God with their offerings. We want kids to know that God wants to use their money to do His work in our world.
I'd love to hear what ideas your children have! What issues are near and dear to their hearts? How might God use us to help?
Please let me know. We'll share any ideas with the kids and see what they decide. We know God wants to do big things in and through them!
Upcoming Waypoint: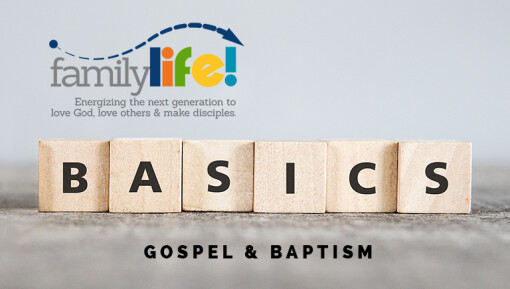 The Basics Waypoint will give parents the opportunity to clearly present the Gospel to their kids. In addition, we will discuss baptism and how it is an expression of the Gospel.
Families are encouraged to participate in this Waypoint as part of the process of preparing for Believer's Baptism. The next baptism is scheduled for Sunday, January 27, 2019.
Join us for an experiential & interactive discussion.
WHO: 3rd-12th graders & their parents

WHEN: Sunday, January 13, from 10:30am-11:30am

WHERE: Oakwood Church

COST: $5/family
Praying God's blessings on your year~
Becci Terrill
Children's Ministries Director
262-844-3201 (cell)
262-367-1212 (office)

Energizing the Next Generation to Love God,
Love Others and Make Disciples
1/2/1