Preschool & Elementary School: Week of Septemeber 9, 2019

Here's What's Happening on Wednesday, September 11—
Preschool—We're starting up this fall in the book of Judges. We'll learn about Deborah and how she obeyed God. The Bible tells us how to obey God too!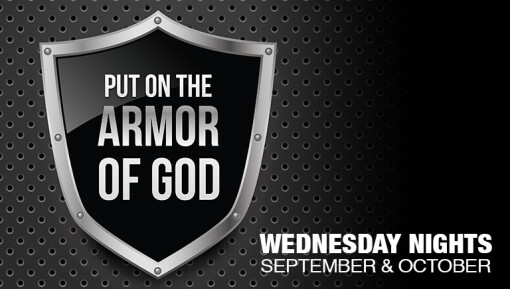 Elementary—We're beginning our 8-week study of The Armor of God, this week looking at the Belt of Truth. Just as a belt holds a soldier's armor together, the truth of God's Word guides all areas of our life. What truth do you need to be reminded of each and every day, so we don't fall prey to the attack of the devil?
Here's what we'll be talking about on Sunday, September 15—
Elementary—God is Covenant Keeper (Pt 1)
Genesis 6-9 (Noah)
What is a covenant?
The word covenant as used in the Bible refers to a promise, agreement or contract. There are four major covenants (promises) in the Bible: Abrahamic, Mosaic, Davidic, and the new covenant. In each of these covenants, God defines His relationship with mankind and progressively reveals His rescue/redemption plan.
The Noahic covenant (the promise God made to Noah), God establishes a relationship with man in the context of sin and His judgment on sin. Because of mankind's rebellion God nearly wiped out the entire planet. Instead, God promises that even though man would continue to sin, He would never completely destroy them.
And here we see the purpose of God's establishing covenants with man. God's holy nature requires punishment for sin. Man's fallen nature ensures that he will continually sin. So God promises to provide the ultimate rescue / way of salvation from sin—Jesus!
September Bible Verse: Psalm 90:2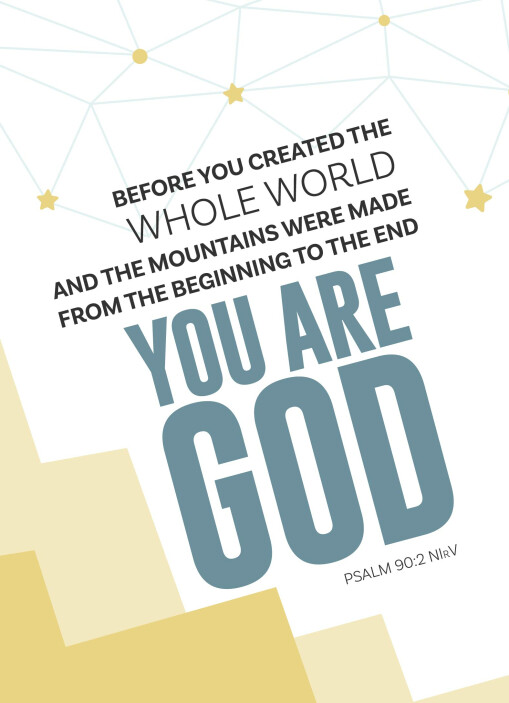 Preschool—God Created Me
Genesis 1-2 (Adam & Eve)
God made our big and beautiful world and everything in it. Then He created people. The first person was a man named Adam. God created Adam out of the dust of the ground and gave man life with His own breath. Then, God gave Adam a big job—to name each and every bird and animal. But, with all of those animals, not one of them made a good friend for Adam. So God put Adam in a deep sleep and made a helper for him out of Adam's rib. This helper was a woman, and her name was Eve. Adam was very happy! God, Adam and Eve walked and talked together in the garden.
September Bible Verse: Revelations 4:11a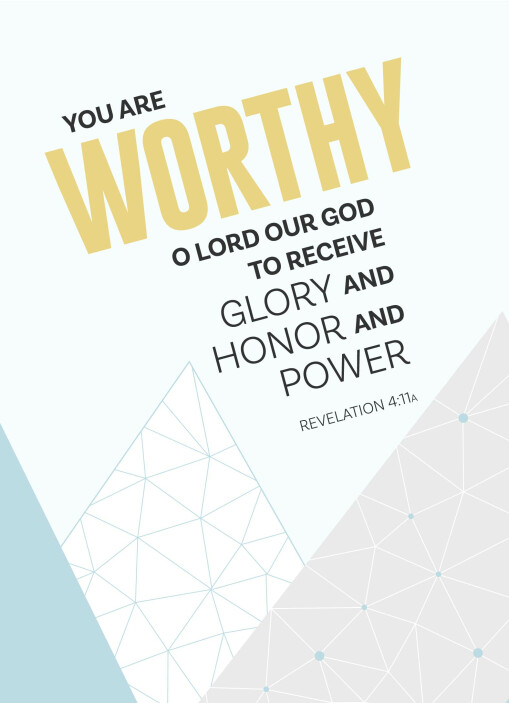 2 Year Olds–God made our World
Genesis 1-2 (Creation) / Foundational Truth: God Made Me
We'll spend two weeks on almost every concept we're learning from God's Word. This means we get to explore more of God's amazing creation! Kids love animals and bugs, birds and plants. Help them discover some new things in our world this week. Be sure they know Who made each one of them, and that God said everything He created was good!
Offering—What's our next project?
Our offering this past Sunday came to $5.78.
The kids had a lot of great ideas for what they wanted to do for God with their offerings. Listen to their hearts:
Buy food for homeless people / people in Guatemala
Collect money and toys for kids
Help homeless people find shelter
I'm excited to see what God will continue to do in their hearts and with their offerings as we seek to Love God, Love Others and Make Disciples.
Consent Forms: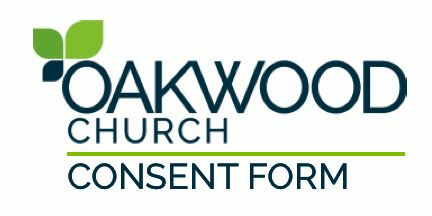 If you haven't already done so, please register your child/ren for fall programming by updating their consent form(s) HERE.
God bless your week!
Becci Terrill
Children's Ministries Director
262-844-3201 (cell)
262-367-1212 (office)

Energizing the Next Generation to Love God,
Love Others and Make Disciples

9/10/19