Preschool & Elementary School: Week of September 30, 2019

Here's What's Happening on Wednesday, October 2-
Preschool—God answered Hannah's prayer and gave her Samuel. Hannah kept her promise to God, and gave Samuel back to Him—to serve at the tabernacle. Samuel was a great helper, and God wants us to be good helpers too. What can we do this week to help others? (I Samuel 1 & 2)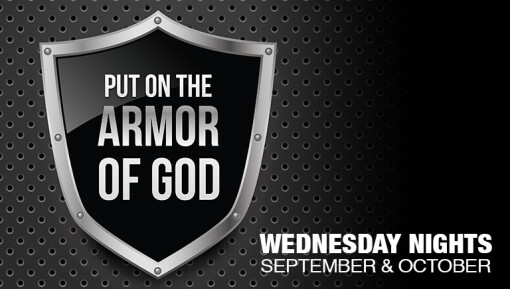 Elementary—This week we're looking at The Shield of Faith—the next piece in the Armor of God. Through the power of our faith in God, we can defend against any attack that comes at us. We'll look at the life of Gideon who trusted God to defeat the enemy in Judges 7.
Here's what we'll be talking about on Sunday, October 6-
Elementary—God is Lord
Genesis 25, 27 Jacob & Esau)
God is Lord over everything and everyone who has ever existed or ever will exist. God was Lord over Jacob and Esau, too, the sons of Isaac and Rebekah. Before Jacob & Esau were born, God told Rebekah they would be two nations and the older brother would serve the younger (Genesis 25:23).
In the culture in which Jacob and Esau lived, the birthright and the blessing were special privileges bestowed on the oldest son. The birthright gave the oldest son the privilege of a double portion of the inheritance and leader of the family. The blessing was spiritual and could be spoken only once. It was a prayer intended to bestow on the older son favored status with God. It was meant to result in prosperity and success. People in Bible times placed a great deal of importance on blessings.
Esau treated his birthright casually, selling it Jacob for some stew. Jacob, with the help of his mother, lied to his father to steal the blessing.
Thank goodness the story doesn't end there! We'll see how God changes Jacob's heart and shapes him into the kind of man He wants Jacob to be.
NEW! October Bible Verse: Philippians 1:6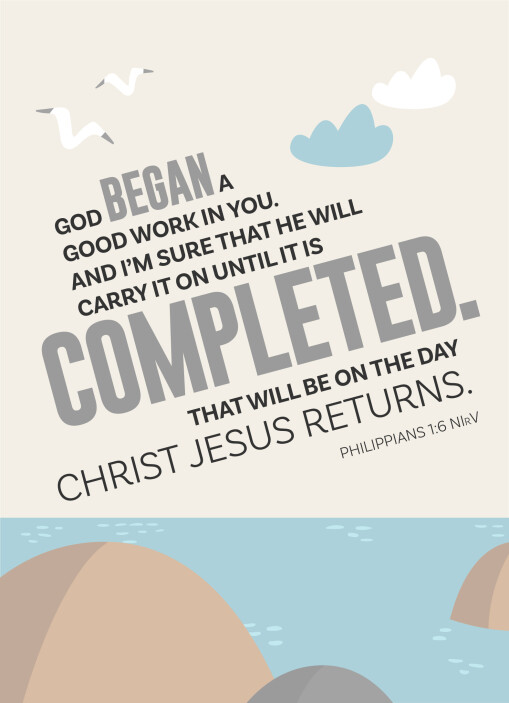 Preschool—God is Covenant Keeper, Pt. 2
Genesis 12,15,17 (Abram)
In The Big God Story, we see that God makes promises and He always keeps them. Just like God made a covenant with Noah, He also made a covenant with a man named Abram. This man was very old and didn't have any children. But God promised Abram that he would one day be the "father of many nations." Abram trusted God; he knew that God always keeps His promises. God gave Abram and Sarai, his wife, new names to help them remember His promise. Their new names were Abraham and Sarah. One day, Abraham's wife had a baby. Eventually Abraham's family had so many people they were more than the stars in the sky! That's a big family! God always keeps His promises.
NEW! October Bible Verse: Jeremiah 10:6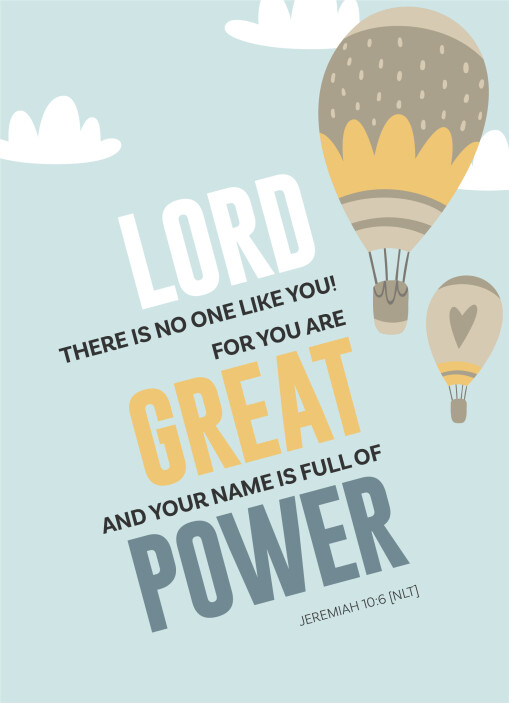 2 Year Olds–God is Mighty
Exodus 14-15 (Moses) Foundational Truth: God made Me
For the next two weeks we'll talk about Moses. God was taking care of Moses from as a baby and was going to use him as part of His rescue plan. Moses heard God's call and followed His command to bring His people out of Egypt. Every step of the way, Moses trusted God and was the go-between for God's people.
Just as Moses went between God and His people, and God and Pharaoh, so Jesus goes between people and God. Jesus paid the punishment of death for our sin. He delivered us from eternal separation from God. Jesus is our Rescuer!
Offering—Feed My Starving Children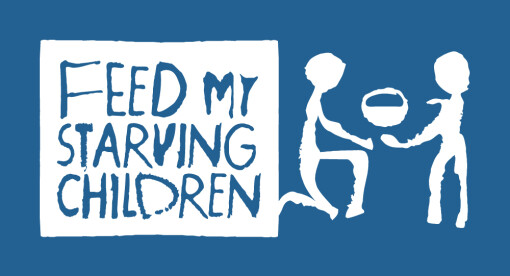 Our offering this past Sunday came to $10.45 bringing our total to $67.92. That's 128 meals for hungry kids!
Missions Week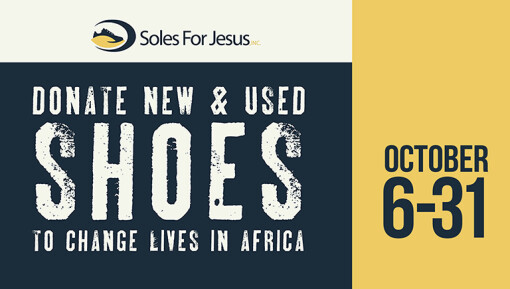 October 6-13 is Missions Week at Oakwood. We'll hear from Oakwood missionaries and have the opportunity to bring our extra shoes for Soles for Jesus—helping provide kids in Africa with shoes. Watch for flyers with more information!
God bless your week!
Becci Terrill
Children's Ministries Director
262-844-3201 (cell)
262-367-1212 (office)

Energizing the Next Generation to Love God,
Love Others and Make Disciples

10/1/19