Preschool & Elementary School: Week of September 23, 2019

Safety Week in Kids Quest
Safety is important at Oakwood. It's especially important when it comes to your kids. In the weeks ahead, we'll focus on some safety reminders and practices to help your kids know how to be safe.
Fire Drills
Weather permitting, we will practice a Fire Drill on Wednesday, September 25th and again on Sunday, September 29th. We won't actually pull the fire alarm, however, we will walk through what to do and where to go in the event of a fire. We don't want to scare children we simply want them to be prepared. If weather prevents us from actually walking outside, we'll talk through what to do with the kids.
Name Tags & Child Pick-up
Be sure to have your sticker when you pick up your child from class. We love having a relationship with each of you, however, we need to stay vigilant about making sure we're sending home kids with the right person. Thank you for your help keeping our kids safe!
Here's What's Happening on Wednesday, September 25-
Preschool—We'll meet Hannah this week and learn how she loved God and prayed to Him—believing He would answer her prayer for a baby boy. Who do you think that baby would be? Read I Samuel 1-2 to find out!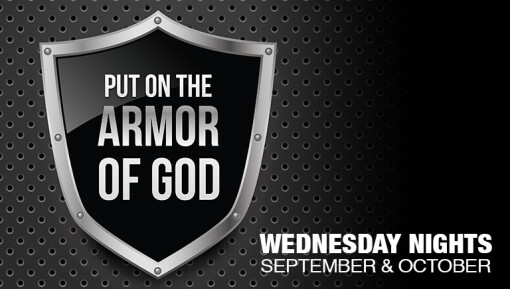 Elementary—We're looking at the Shoes of Peace this week as we talk about the Armor of God. Ephesians 6:15 says in the NIrV "Wear on your feet what will prepare you to tell the good news of peace." Jesus is the Good News (Gospel) and He brings peace. With every step we take, we should bring peace and share the Good News of Jesus with others.
Here's what we'll be talking about on Sunday, September 22-
Elementary—God is Provider
Genesis 18; 21-22 (Abraham & Isaac)
God doesn't make promises that He can't keep.
Last week we learned that God promised Abraham a son, and through Abraham God would bless all people on earth—He would send the Rescuer (Jesus)!
It seems awfully strange then, that God would ask Abraham to offer his one and only son, Isaac, as a sacrifice. Isaac was the son of the promise. How would God bless all people of the earth if Isaac were dead?
God had a plan. God would provide. God wanted Abraham to trust Him completely.
Have you ever been in a situation where you didn't understand God's plan? Did you have trust God to keep His promises? How did God provide?
I encourage you to read through this story again and talk with your family about times God has provided for you. God knows just what we need. God will provide.
September Bible Verse: Psalm 90:2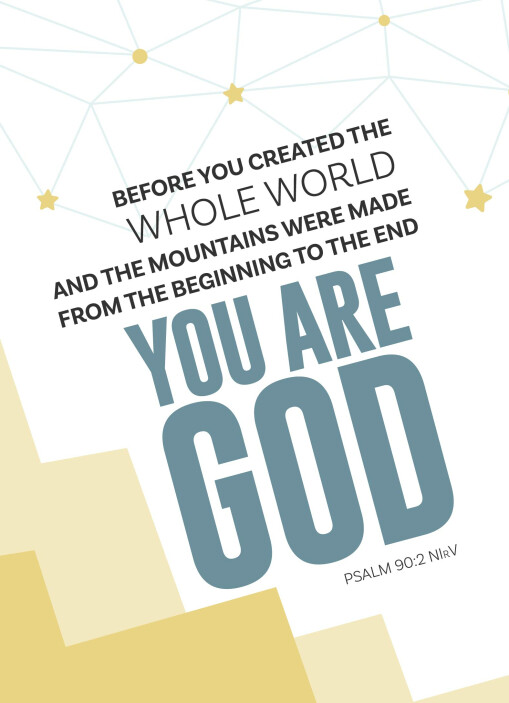 Preschool—God is Covenant Keeper, Pt. 1
Genesis 6-9 (The Flood)
Many years after God created the world, the people began to say and do terrible things. They did not follow God, and instead, the people chose to disobey Him. So God decided to send a great flood to cover the earth. But there was one man who followed God. His name was Noah. God told Noah to build a big boat called an ark so Noah and his family would be safe from the flood. Noah trusted God and did what He said. When the ark was finished, God send two and seven of every kind of bird and animal into the ark. Then the rain started! The rain lasted 40 days and the earth was covered in water. But Noah and his family and the animals on the ark were safe. When Noah and his family finally left the ark, God promised He would never destroy all life on the earth with a flood again. God put a beautiful rainbow in the sky to show Noah and his family that what He said was true. We can trust God because He keeps His promises!
PARENTS: Inside Noah's Ark 4 Kids by Becky Dudley is a great book to show little ones what it might have looked like in the ark with all those animals! I discovered this while visiting the ARK Encounter last year.
September Bible Verse: Revelations 4:11a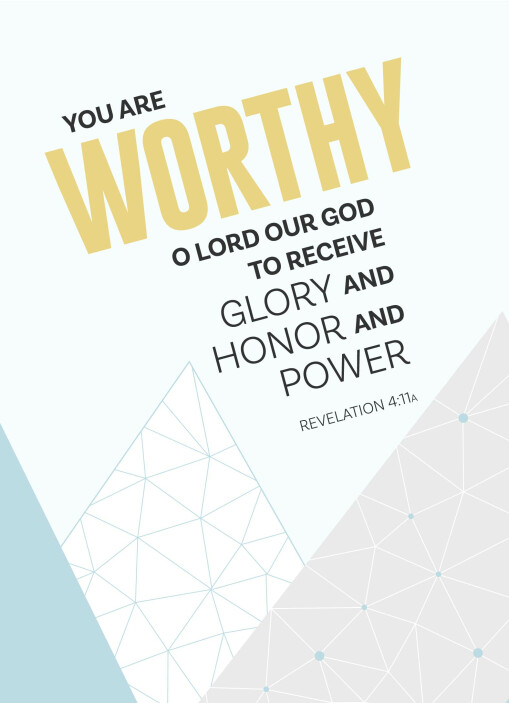 2 Year Olds–God made People
Genesis 1-2 (Adam & Eve) Foundational Truth: God made Me
We're on our second week learning that God made people. God created a man and a woman. God walked, talked and had a perfect relationship with them. He gave them with the job of overseeing His creation. How cool is that?!
God also gave them one rule to obey. They chose to disobey God. Their perfect relationship was broken. They couldn't stay in the garden anymore. But God made a promise! He would send Jesus to make things right again!
Offering—Feed My Starving Children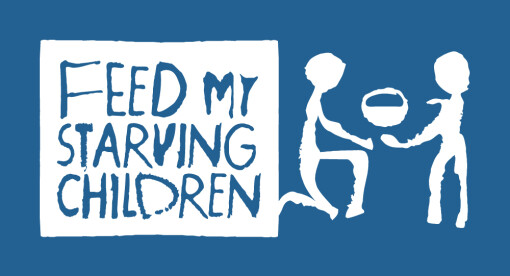 Our offering this past Sunday came to 44.50 bringing our total to $57.47.
This past Sunday, I was so encouraged to see two young men running in with their offerings in hand—they couldn't wait to give it to Jesus! Jesus loves a cheerful giver, and these boys definitely were that!
Through Feed My Starving Children, it costs approximately $.53 to provide a meal to a hungry child. It costs $88 to feed one child for an entire year. It costs $365 to feed an entire family for a year. Until Christmas, we'll be bringing our offerings to feed hungry children around the world.
Let's see how many meals we can provide with our offerings! Watch for some fun ways to get your kids involved with giving this fall.
God bless your week!
Becci Terrill
Children's Ministries Director
262-844-3201 (cell)
262-367-1212 (office)

Energizing the Next Generation to Love God,
Love Others and Make Disciples
9/24/19