Preschool & Elementary School: Week of September 16, 2019

How do your kids see God?
As parents, we are the first lenses through which our children see God. The way we parent our kids can have a profound impact on how they view God.
Wow. What a great responsibility we have as parents. How are your kids seeing God through you?
Check out this article—Giving our Children a Clearer Picture of God—by Karis Kimmel Murray. Don't be discouraged! No matter what kind of parents you had, or what kind of mistakes you may have made, when you get a clearer picture of God from His Word, you will be able to share His love with your children.
Here's What's Happening on Wednesday, September 18—
Preschool—
We'll meet Ruth this week, and learn how she loved Naomi—enough to go with her to a strange new land! When we love someone, we are patient and kind. We can show God's love to others by being patient and kind with them, just like Ruth was to Naomi.
Elementary—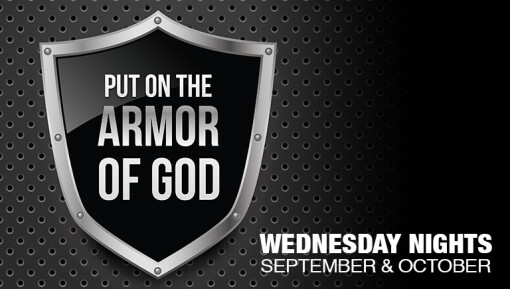 We're in week two of our study of The Armor of God, this week looking at the Breastplate of Righteousness. When we know and practice the truths of God's Word, our hearts will be protected from the harm that can come from making wrong choices.
Here's what we'll be talking about on Sunday, September 22—
Elementary—God is Covenant Keeper (Pt 2)
Genesis 12, 15-16 (Abram)
This week we'll meet a man named Abram. God told Abram to leave his home and go to a new place where God would lead him. Abram trusted God, and left, not knowing where God would take him. But God's call to Abram came with a promise/covenant—to make him a great nation and to bless all of the people of the earth through him (Genesis 12:2-3).
Abram waited 25 years for God to fulfill His promise! Still, Abram—whose name God would later change to Abraham—chose to believe that God would keep His promise, even when the promises seemed impossible.
Abram believed God would keep His covenant/promise, and He did. God always keeps His promises!
September Bible Verse: Psalm 90:2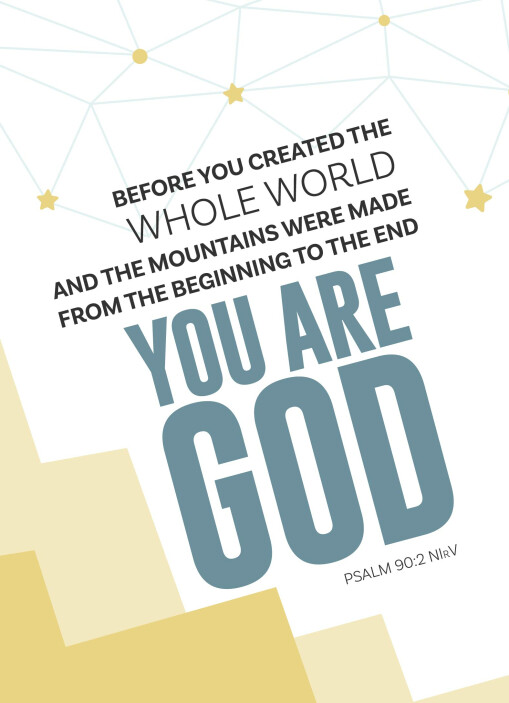 Preschool—God is Redeemer
Genesis 2-3 (The Fall & Restoration)
God made Adam and Eve and put them in a beautiful garden called Eden. God allowed Adam and Eve to do many things in the garden. But there was one thing He didn't want them to do. There was a tree in the middle of the garden called the Tree of the Knowledge of Good and Evil. God told them not to eat from that tree. One day a clever snake lied to Eve. He told Eve that what God said about the fruit and the tree wasn't true. Eve believed the snake and took some fruit and ate it. Then she gave some to Adam and he ate it too! They had both sinned by disobeying God. Because of their disobedience, Adam and Eve's relationship with God changed. Even though God still loved them, the first people had to leave the garden forever. Now they would have pain and death because of sin. But God promised that one day He would send a Redeemer/Rescuer to take away our sins so we can be in perfect relationship with God again.
September Bible Verse: Revelations 4:11a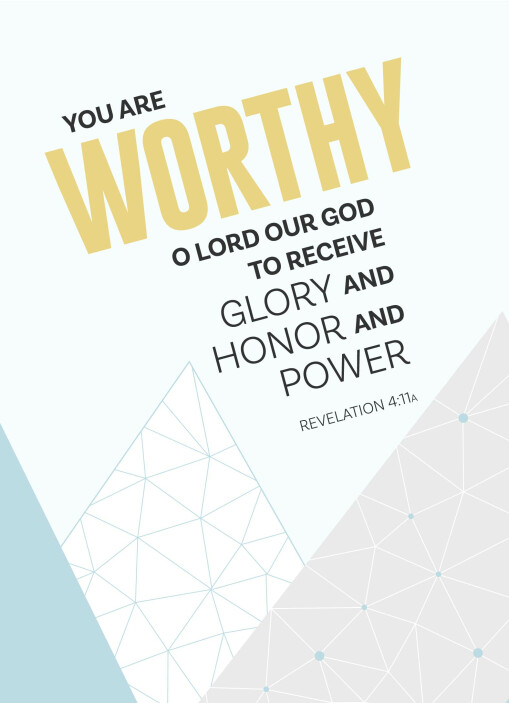 2 Year Olds–God made People
Genesis 1-2 (Adam & Eve) Foundational Truth: God made Me
We'll spend the next two weeks learning that God made people. We are made in God's image. God created us to have relationship with Him and with others.
This is going to be fun! Help children understand that God made each of them—different, yet the same in many ways. Don't we have an amazing God?! Yes we do!!!
Offering—What's our next project?
Our offering this past Sunday came to $7.19 bringing our total to $12.97.
Over the next few months, we'll have opportunities to help love others in a some different ways.
Operation Christmas Child shoeboxes will be available beginning next Sunday, September 22nd in the back of the worship center.
We'll give kids an opportunity to help kids in Africa through Soles for Jesus starting October 6th. New, and gently used shoes are needed! Watch for more information about this special project.
Our church will once again be sponsoring Feed My Starving Children—giving our offerings to feed thousands of hungry kids around the world. We'll also have an opportunity to pack meals in 2020. Such a great way to share the love of Jesus!
God bless your week!
Becci Terrill
Children's Ministries Director
262-844-3201 (cell)
262-367-1212 (office)

Energizing the Next Generation to Love God,
Love Others and Make Disciples

9/17/19