Preschool & Elementary School: Week of October 28, 2019

Here's what we're learning on Wednesday, October 30 -
Preschool— David Visits His Brothers (I Samuel 17)
David showed God's love and did good things by bringing food to his brothers. How can we show God's love to others? Are there good things can we do to help?
Elementary—The Armor of God / Review Night!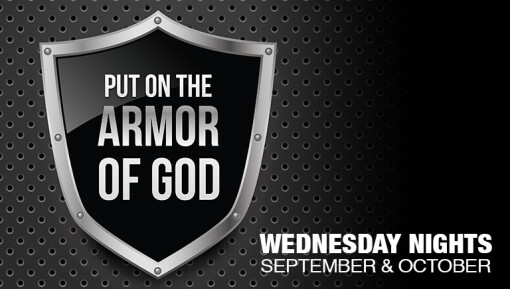 We've come to the end of our study of the Armor of God. Sadly, just knowing what to do isn't enough to keep us safe. We'll spend time reviewing what we've learned and talking about how to put God's Words into practice every day. That's where we win the battle against the devil!
Check back next week to see what we're studying in November!
Here's what we'll be talking about on Sunday, November 3 -
Elementary—God is I AM
Exodus 1-4 (Moses)
We learned how God saved Joseph and his entire family (the children of Israel) by bringing them to Egypt. Time has passed and God's people have grown into a mighty nation. But, they're living in Egypt. This worries the new ruler. He makes them slaves and kills their babies.
God hasn't forgotten His people. God loves them and is going to rescue them. He uses a man named Moses.
Moses was born an Israelite, but was adopted into Pharoah's family. Moses grows up, gets into trouble, then runs away to the desert. This is where Moses meets God.
God told Moses that He was the God of his fathers (Abraham, Isaac & Jacob) and that He is I AM—He has always been and will always be. I AM also says that God is the only true God. He is over all things. God knew every thing about Moses. God told Moses he was going to talk to Pharoah and rescue His people.
God knows everything about us, too. He sees our full and complete identity in Him, and He deeply loves us as His children. I love the song, Known, by Tauren Wells. If you're not familiar with it, you can listen HERE. May you be comforted by the truth that God knows you completely, and loves you!
NEW! November Bible Verse: Exodus 14:14 (NIrV)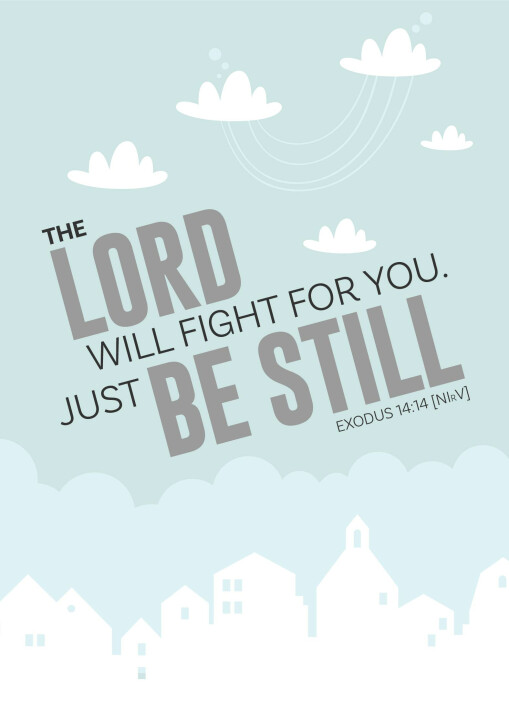 Preschool—God Meets with His People
Exodus 40 (Tabernacle)
While the Israelites were traveling in the desert, God told Moses to have the people build him a big tent, called a tabernacle, so He could meet with them. God had big plans for this beautiful tabernacle! When it was finally finished, God told Moses to put some special things inside—candles, incense, bowls, and bread. God also told Moses to choose priests to take care of the tabernacle. When everything was ready, God came down to the tabernacle through a big cloud so He could meet with His people. Whenever the cloud was on the tabernacle, the people would stay and rest. When the cloud lifted, the people packed up everything—including the tabernacle—and continued their journey.
How does God meet with us today? Talk about this with your preschooler and see what they say.
NEW! November Bible Verse: Psalm 75:1 (NLT)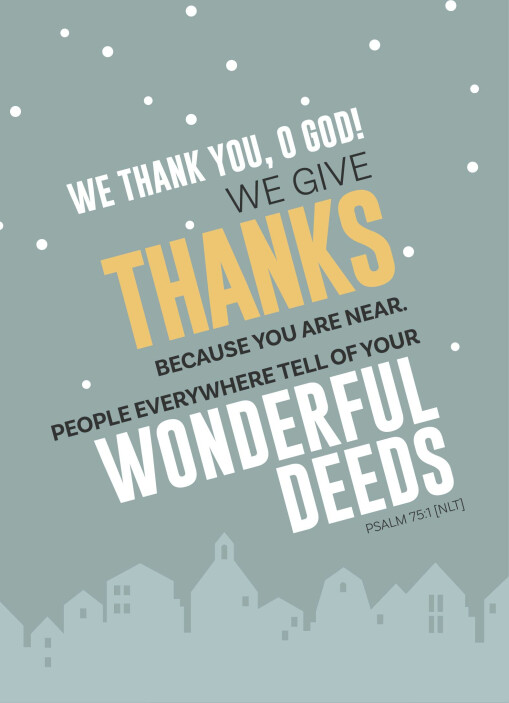 2 Year Olds–God Speaks
I Samuel (Calling of Samuel)
Foundational Truth: God made Me
Each of us is created in the image of God. He has designed us to know His voice, and it's within our ability to hear Him. Samuel heard God call his name, and responded with, "Speak Lord, your servant is listening." Samuel was listening and waiting to do whatever God wanted.
Your two-year-old listens to your words. Take time to talk, sing and pray with your toddler to incorporate faith into your daily routines. Say things like…
God made you.
God loves you.
Jesus wants to be your friend forever.
God, thank you for…
God, please help us...
Offering—Feed My Starving Children—Battle for Bowls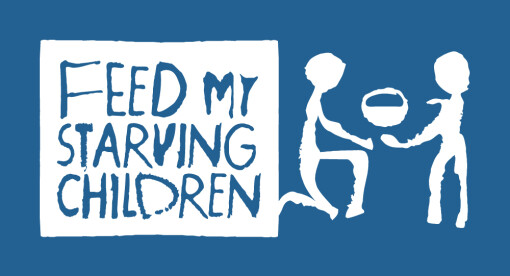 Bowl Winners for October 27:
Elementary: 4th Grade - 22 bowls
Preschool: 5 year olds - 4 bowls
Our offering this past Sunday came to $29.12 bringing our total to $176.25. That's 332 meals for hungry kids!
God bless your week!
Becci Terrill
Children's Ministries Director
262-844-3201 (cell)
262-367-1212 (office)

Energizing the Next Generation to Love God,
Love Others and Make Disciples
10/29/19