Preschool & Elementary School: Week of November 4, 2019

An Attitude of Gratitude
November typically begins the season of thanksgiving, or expressing our gratitude for all the blessings we have received. But how do we do this? I am naturally selfish and so were my children. How can we teach our children to be grateful?
Here's an article by Reggie Joiner called "The Opposite of Gratitude." Can you identify yourself in any of the attitude examples he shares? I encourage you to develop an attitude of gratitude in your family this November by taking the Gratitude Family Challenge! Get your download HERE.
Operation Christmas Child Boxes are due this Sunday!

If your family is packing a shoebox for Operation Christmas Child this fall, please return those to the booth in the back of the Worship Center this Sunday, November 10th. We'll be loading those up and taking those to a local drop center where they will be sent to children around the world. What a great way to share Jesus' love with others this Christmas!
Here's what we're learning on Wednesday, November 6 -
Preschool— David and Jonathan
(I Samuel 16, 18, 19)
God says, "A friend loves at all times." (Proverbs 17:17) We'll learn how David was kind to King Saul by playing his harp when he was feeling bad. Jonathan, King Saul's son, was a friend to David and helped him when he was in trouble. David and Jonathan showed their love for God by helping each other.
Elementary—Decoding the Stories of Jesus
We'll spend the next three Wednesdays uncovering the "hidden meaning" that Jesus wants us to learn from these three stories: The Parable of the Two Sons, The Good Samaritan and The Great Banquet.
This week we'll look at The Parable of Two Sons in Luke 15. Can you figure out what Jesus wants us to learn from these two brothers and their father? Praying we will not only discover the truth but we will also learn from this story and live differently!
Save the Date: Wednesday, November 20 is Family Night
Ever wonder what your kids do on a Wednesday night? We've planned a special Family Night for you to enjoy the experience alongside your kids! Click HERE for more information.
Here's what we'll be talking about on Sunday, November 10 -
Elementary—God is Warrior
Exodus 5-12 (The Exodus, Pt. 1)
God was going to rescue His people and He called Moses to be their leader. Pharaoh didn't want the Israelites to leave and he made that quite clear each time Moses asked him to let God's people go. God showed incredible signs to Pharaoh, the Egyptians and His people to let them know that He is the one true God. God was also demonstrating to His people that He is a Warrior.
As you look at the Ten Plagues with your children this week, notice how each plague corresponds to a god of the Egyptians. God sent each plague to sow the foolishness of worshipping false gods. This demonstrated that only God can be the one true God.
November Bible Verse: Exodus 14:14 (NIrV)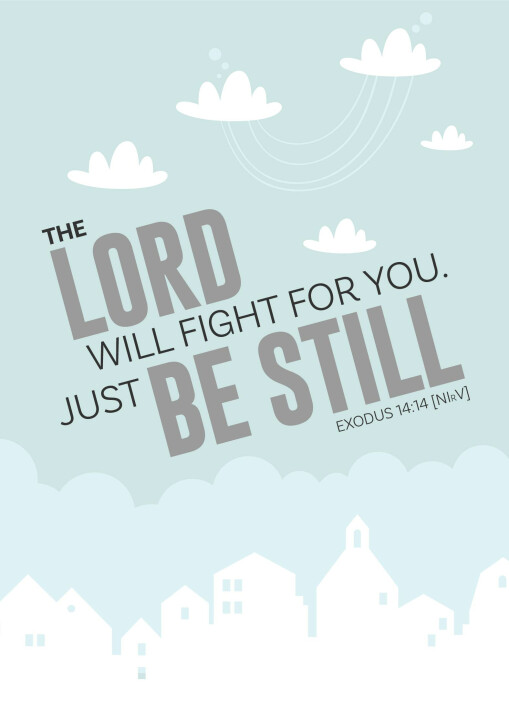 Preschool—God Always Keeps His Promises
Numbers 13-14; Joshua 5-6 (Joshua & Jericho)
When God rescued His people, the Israelites, from Egypt, He promised to take them to a wonderful land that would be their new home. After a journey, they were finally very close! They sent spies into the land to scout it out. The land was beautiful—it was big and had many tasty fruits and other foods. But there were also giants and big walled cities. The Israelites were afraid! They didn't trust God. So they had to wander in the desert for 40 more years to learn how to trust Him.
Then God chose a man named Joshua to lead His people and defeat the people living in the Promised Land. God told Joshua to do a strange thing: he was to march with his men around the city of Jericho once a day for six days. On the seventh day, they were supposed to march around seven times and then blow their trumpets and shout! God made the walls fall right down! The Israelites could now go into the new home God promised them!
November Bible Verse: Psalm 75:1 (NLT)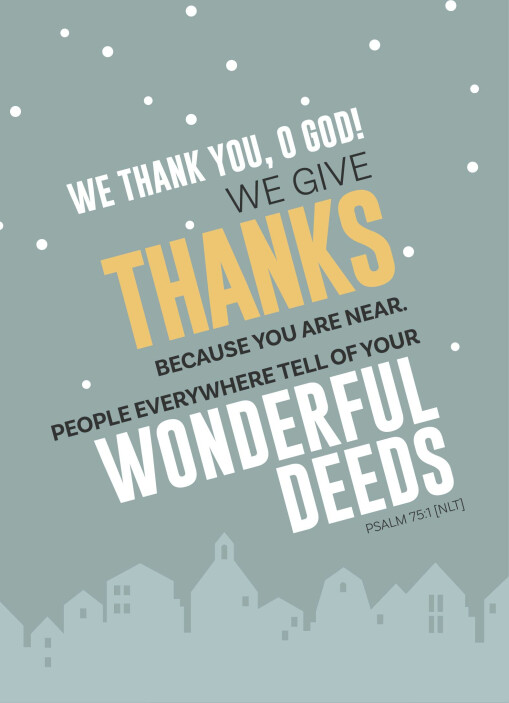 2 Year Olds–God Speaks
I Samuel (Calling of Samuel)
Foundational Truth: God made Me
Each of us is created in the image of God. He has designed us to know His voice, and it's within our ability to hear Him. With this story of Samuel, we want to help children understand that when God speaks, we need to listen and respond with, "Speak Lord, your servant is listening."
When I stop and think about these ideas—I'm made in the image of God and He speaks to me and wants me to listen—I am blown away! This is true for each of our children, too! I pray they understand these truths as little ones and grow up and live in the knowledge that they are designed in God's image and He wants to have a relationship with them!
Offering—Feed My Starving Children—Battle for Bowls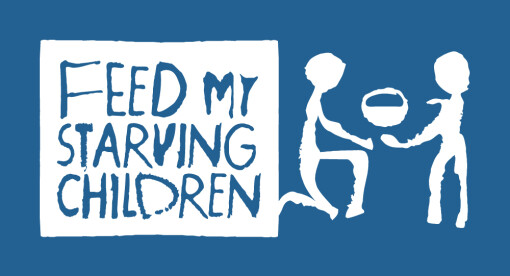 Bowl Winners for November 3rd:
Elementary: 2nd Grade - 16 bowls
Preschool: 4 year olds - 5 bowls
Our offering this past Sunday came to $26.02 bringing our total to $202.27. That's 381 meals for hungry kids!
God bless your week!
Becci Terrill
Children's Ministries Director
262-844-3201 (cell)
262-367-1212 (office)

Energizing the Next Generation to Love God,
Love Others and Make Disciples
11/5/19