Preschool & Elementary School: Week of November 26, 2018

Promise Maker…Promise Keeper
When Adam and Eve first sinned, God made a promise. God promised to send a Rescuer, One who would redeem and restore man's broken relationship with Him. Christmas is the celebration of God keeping His promise to mankind. Jesus is the promised Rescuer!
God's promise is the recurring theme in each of our lessons this week—including our final Wednesday night of 2018. I challenge you to search the Bible and see all the times God promised to send a Rescuer in the Old Testament. See how every piece of God's story is woven together intentionally to point us to God and His plan for us.
God loves us so much that from the beginning, He promised and planned to send His one and only Son, Jesus, to make a way for us to have a relationship with Him. That's what Christmas is all about! God keeps His promise!
Here's a great article, Moving Beyond the Holi-Daze from Parent Cue to help your family prepare for the holidays.
Here's what we'll be talking about on Sunday, December 2nd—
Elementary—God Prepares the Way
Judges-Luke 1 (Judges to Jesus)
We're taking a three-week detour from the Old Testament in the Big God Story to look at the birth of Jesus. We want kids to see how God planned and promised to send a Rescuer from the very beginning. Everything that happened in God's Story was part of God's plan.
God's people waited a long time for His promised Rescuer. God was working even when He was quiet. But, at just the right time, with just the right people, God was going to keep His promise.
Zechariah and his son, John, were two of the people God used to prepare the way for Jesus.
December Bible Verse: Luke 1:68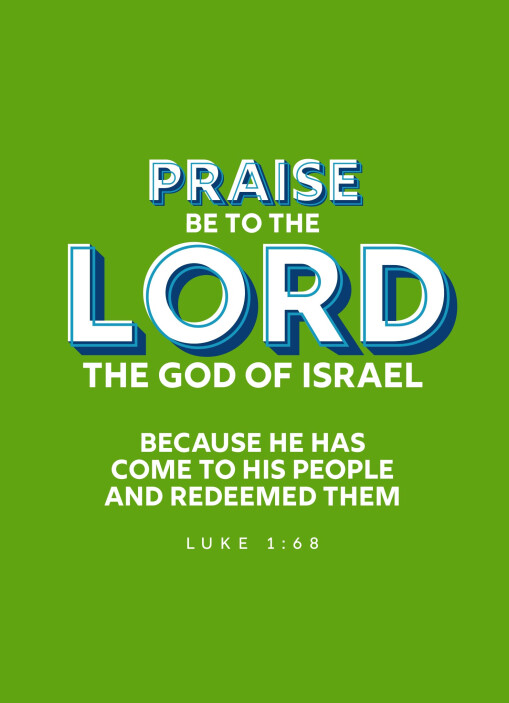 Preschool—God is a Promise Keeper
Luke 1 (Mary and the Angel)
We're taking a three-week detour from our studies in the Old Testament of God's Big Story to focus on the birth of God's Son, Jesus. This week we meet Mary, a young woman from the town of Nazareth. God had an amazing plan for her life, and sent an angel to tell her all about it.
Mary knew all about God's promise to send a Rescuer. She was waiting just like everyone else had been for thousands of years. Mary knew God would keep His promise. Now, God was going to keep His promise and use her to make it happen!
How exciting! That's what Christmas is all about—God keeping His promise and making a way for each of us to have a relationship with Him.
December Bible Verse: Isaiah 25:1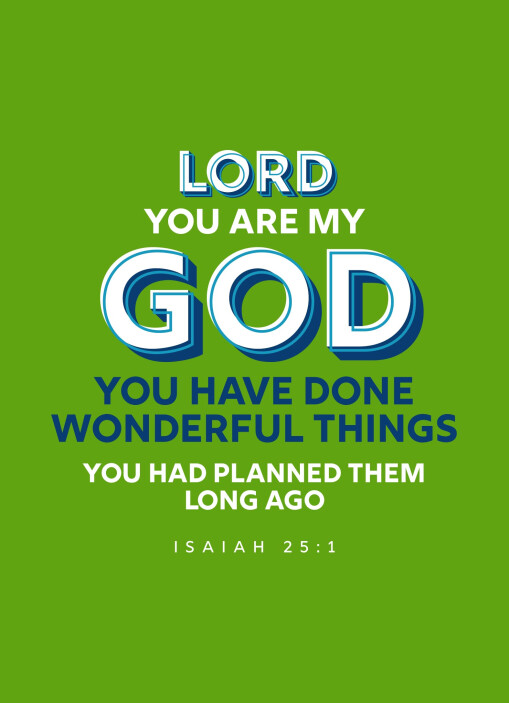 2 Year Olds–God Keeps His Promise
(Luke 1; Matthew 1 – Mary & Joseph)
Foundational Truth: God Made Me

From the first moment man sinned, God promised to send a very special person—a Savior to rescue us. God sent prophets to prepare people for the promised Savior. Many years later, an angel appeared to a girl named Mary and told her she would have a baby. His name would be Jesus. Mary was engaged to marry Joseph. God told Joseph in a dream about the baby that Mary would have. Jesus was the Rescuer God had promised so long ago!
Kids Quest Offering—Feed My Starving Children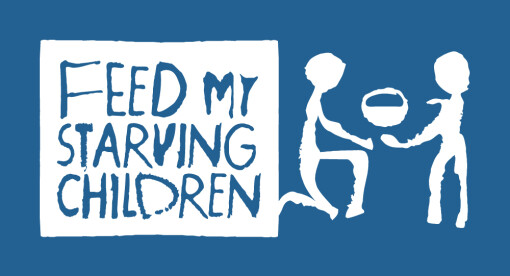 Our offerings this past Sunday came to $37.70 bringing our total offerings to $699.07!
$80 feeds 1 child for an entire year. Only $20.93 more until we can feed 9 kids for an entire year.
Remember, all offerings for this project need to come in by Sunday, December 16th. We have three more weeks. Let's see what God will do!
Wednesday Night, November 28th- FAMILY NIGHT!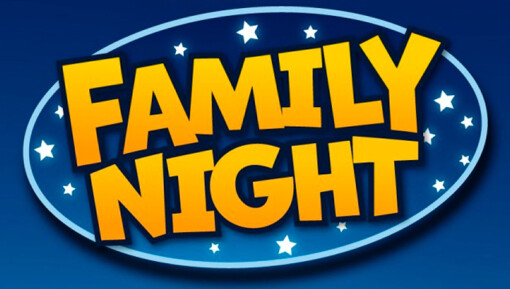 Preschoolers will learn how God keeps His promise and gives Abraham a son, Isaac.
In Elementary, we'll be talking about Jesus, the source of our faith and the reason for the Christmas season.
Don't forget—every child who brings a family member will get their name in a drawing to through a whipped cream pie in my face at the end of the night! The number of names to be drawn is still to be determined. Come and join the fun!
May God bless your week~
Becci Terrill
Children's Ministries Director
262-844-3201 (cell)
262-367-1212 (office)

Energizing the Next Generation to Love God,
Love Others and Make Disciples
11/27/18