Preschool & Elementary School: Week of November 18, 2019

The holidays are upon us!
I love the holidays. In August, Thanksgiving and Christmas seem SO far away! To make them feel closer, I am one of "those people" who watches Christmas movies all year and listens to an occasional Christmas song before Halloween. I have so many happy memories of time spent with family and friends during the holidays that I want to keep those feelings alive all year.
As families change, however, keeping those traditions and making memories gets more difficult—especially as people grow up and move away. How do you stay connected with loved ones and make them part of your holiday celebrations when they're far away?
Here's an article with 5 Tips For Staying Connected With Long-Distance Family that might just help you create fun new memories this holiday season.
I pray you enjoy each and every moment together!
Wednesday, November 20th—FAMILY NIGHT!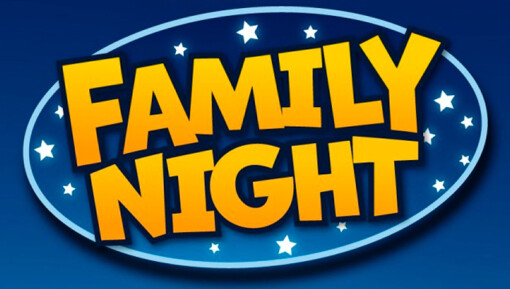 Every fall we have a special night when you are invited to join us and experience firsthand what your children are learning on Wednesday nights.
Preschool—David and Mephibosheth (I Samuel 20 / II Samuel 9)
We continue to see how David shows God's love to others, this time to Mephibosheth, Jonathan's son. David was King now, but that didn't stop him from being kind. He found Mephibosheth, who couldn't walk very well, and helped him. Who is someone we you help?
Elementary—Decoding the Stories of Jesus
We'll finish looking at the stories of Jesus this week focusing on The Parable of the Great Banquet in Luke 14. God's love has been a common theme in each of the two parables we've looked at this month: we've learned that God loves us no matter what we've done & wants a relationship with us (Parable of the Two Sons) and God wants us to love everyone and show His love by helping them (Parable of the Good Samaritan).
God's love continues to be a theme this week as He invites everyone to His banquet table. Will we find an excuse not to join Him like the people in the story? I pray every child accepts His invitation and joins His family!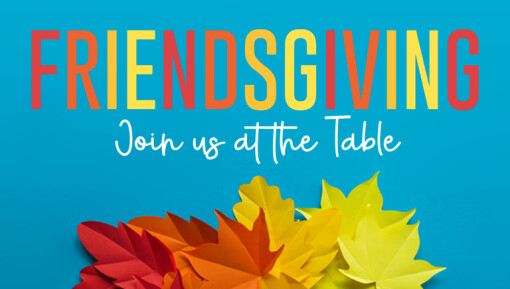 We've planned a special FRIENDSGIVING as part of our evening activities. Please register online to help us plan food for everyone, click HERE.
Here's what we'll be talking about on Sunday, November 24th—
Elementary—God Claims His People
Exodus 19-21; 24 (Mosaic Covenant)
This week in the Big God Story we travel with the Israelites through the wilderness following their escape from Egypt. We'll see how God provides for His people, God protects them against the Amalekites and God gives them laws to live by.
In Exodus 19:4-6, God makes a covenant with His people. He said if they would obey Him fully and keep His covenant, they would be His treasured possession—a holy nation.
Through this covenant—the Mosaic Covenant—God showed His people how to live. If they were to be His, they needed to choose to be set apart, holy, only for Him.
November Bible Verse: Exodus 14:14 (NIrV)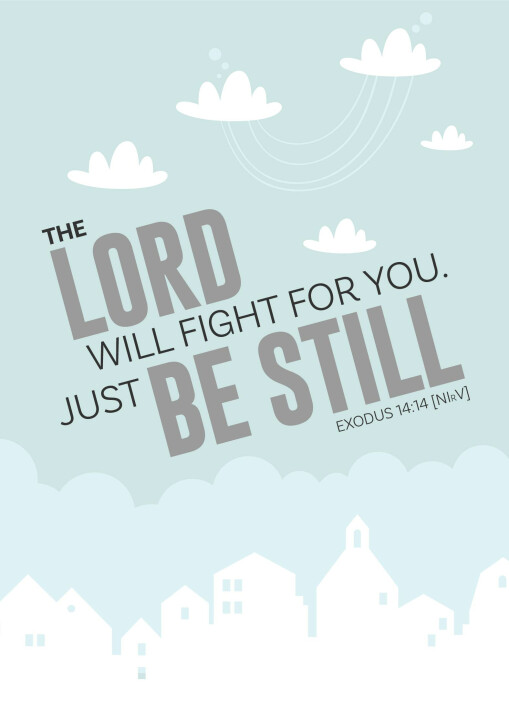 Preschool—God Blesses
Ruth 1-4 (Ruth)
Naomi was very sad. She and her family had moved away from her home in Bethlehem because of a famine. While living in this strange land, her husband and both her sons died. Naomi was left with two daughters-in-law, Orpah and Ruth, who were very sad too. Naomi decided to go back to her home in Bethlehem. Orpah went back to her family, but Ruth stayed with Naomi. When the two women got to Bethlehem, they were very poor and didn't have much food. So Ruth went to pick up leftover grain in a field. The owner of the field was Boaz. He was very kind to Ruth. Eventually Boaz and Ruth got married. Now both Ruth and Naomi would be taken care of! Who blessed Ruth and Naomi? God did!
November Bible Verse: Psalm 75:1 (NLT)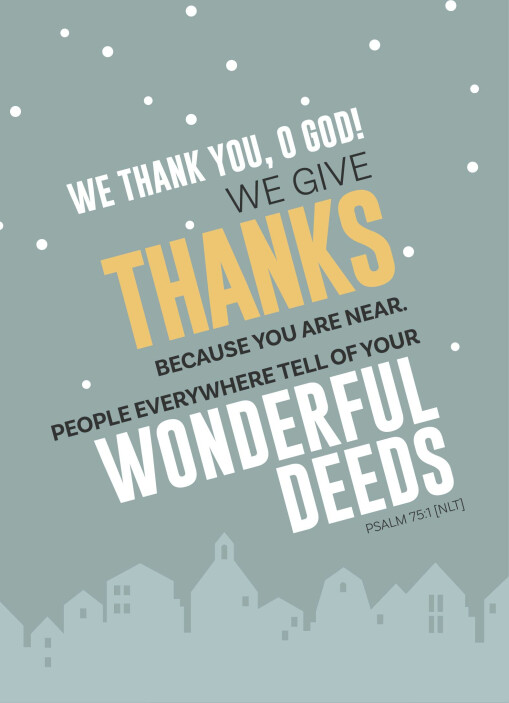 2 Year Olds–God Keeps His Promise
(Luke 1; Matthew 1 – Mary & Joseph)
Foundational Truth: God Made Me

From the first moment man sinned, God promised to send a very special person—a Savior to rescue us. God sent prophets to prepare people for the promised Savior. Many years later, an angel appeared to a girl named Mary and told her she would have a baby. His name would be Jesus. Mary was engaged to marry Joseph. God told Joseph in a dream about the baby that Mary would have. Jesus was the Rescuer God had promised so long ago!
Offering—Feed My Starving Children—Battle for Bowls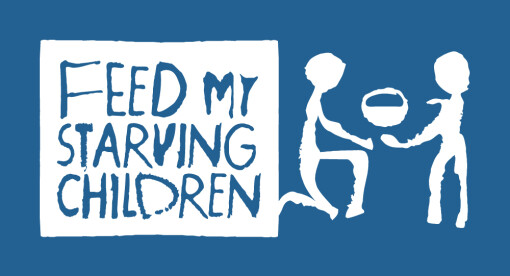 Bowl Winners for November 17:
Elementary: 3rd Grade - 38 bowls
Preschool: TIE! 4 year olds & Kindergarten - 4 bowls
Our offering this past Sunday came to $37.54 bringing our total to $271.82. That's 512 meals for hungry kids! We reached our goal of 500 meals to feed hungry kids—and before Thanksgiving!! Praise Jesus!
Shall we continue giving our offerings to help feed children, or shall we start on a new project to bless others? I encourage you to ask your child this week to get their thoughts.
The Holidays are quickly approaching…
Please note these dates as you make plans:
December 1st is a FAMILY SUNDAY. We will have one service at 9am with childcare for 3 years old and younger. There is no regular children's programming.
December 8th – KIDS SING during the 9am service. Please check out this video by Mr. Smith and practice it with your kids so they will be prepared - click HERE. Thank you!
December 13th & 14th – Bethlehem LIVE!

Half of the tickets are already gone! Get your free tickets HERE today.
December 22nd is a HOLIDAY SUNDAY. There will be two services (9 & 10:30am), with childcare only for children 3 years old and younger.
December 29th is a FAMILY SUNDAY. We will have one service at 9am with childcare for 3 years old and younger. There is no regular children's programming.
God bless your week!
Becci Terrill
Children's Ministries Director
262-844-3201 (cell)
262-367-1212 (office)

Energizing the Next Generation to Love God,
Love Others and Make Disciples
11/19/19