Preschool & Elementary School: Week of May 6, 2019

Mark your calendars…
Sunday, May 12th—Kid's Sing during 9am Service
Our preschoolers and elementary students will be singing in church during the 9am service. This is always a special gift to everyone in our church family.
Sunday, May 19th—Last Day of Classes for current year / grade / class
Sunday, May 26th—Family Sunday
There is one service only at 9am for everyone to attend together. Childcare will be provided for infants through 3 year olds.
Sunday, June 2nd—Promotion to New Classes!
Children who are 2 years old and older will move to a new classroom.
Here's what we'll be talking about on Sunday, May 12th—
Elementary—Jesus is Alive
John 20 (Death / Resurrection)
Since the very beginning of The Big God Story God has promised to send a Rescuer—One who would redeem the world back to Himself and allow us to have a relationship with God. (Genesis 3:15). God continued to share this promise of a Rescuer with other people—Abraham, Moses, David and the prophets.
When Jesus died on the cross and rose from the dead, this marked the climax of The Big God Story. Jesus is the promised Rescuer! When we say "Jesus is alive" we are seeing the fulfillment of thousands of years of promise!
May Bible Verse: Isaiah 30:18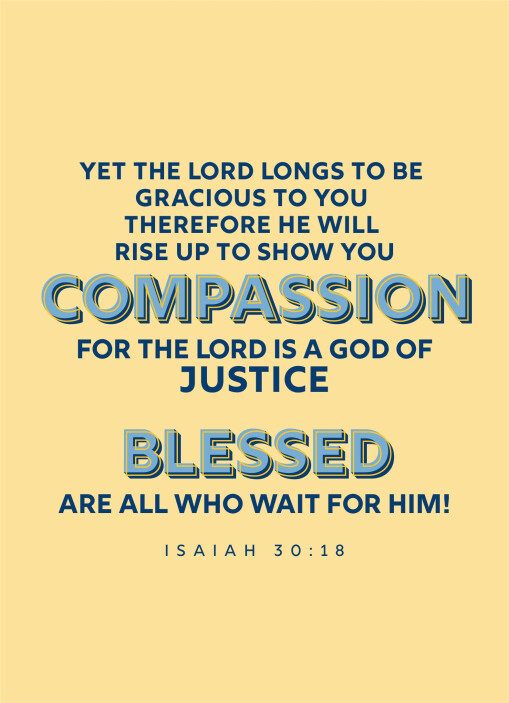 Preschool—Jesus is the Good Shepherd
John 10 (The Shepherd & His Flock)
One day while Jesus was teaching, He began to talk about sheep and shepherds. He said the special job of the shepherd is to take care of the sheep. The shepherd protects his sheep from wolves and thieves who might try to harm them. The sheep know the voice of the shepherd and they follow wherever the shepherd leads them. The men Jesus was speaking to were confused and didn't know why Jesus was talking about sheep. Then Jesus explained what He meant. Jesus told the men that He is the Good Shepherd and everyone who follows Jesus is His sheep.
May Bible Verse: Psalm 57:10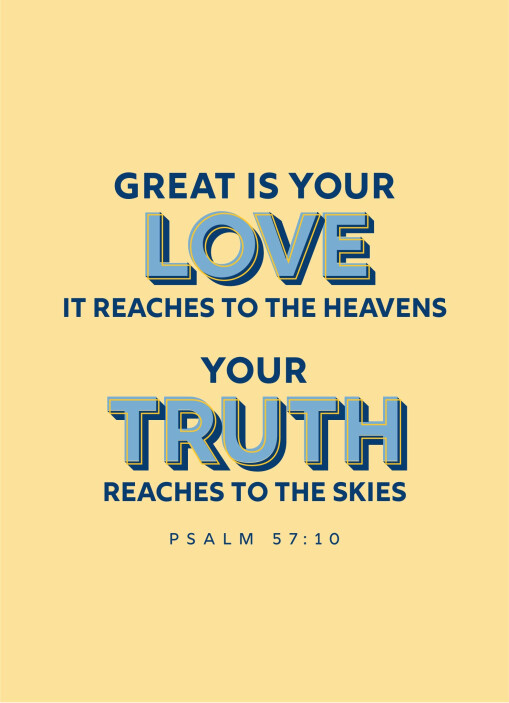 2 Year Olds–God is Love
Acts 11:19-30 (The Church in Antioch)
Before going to heaven, Jesus told His friends to tell everyone about God's love. His friends did just that, and many people listened to what they said and chose to follow Jesus too!
A friend of Jesus named Barnabas, went to the city of Antioch, where people were sharing the love of Jesus by caring for each other. Barnabas was so excited that he wanted to tell even more people about God's love. He and his friend, Paul, were the first missionaries!
We can be just like Barnabas and the people of Antioch and let everyone know that God is love—and He loves them very much!
Offering Update—RFKC & Change for Change Contest Winners!
Our offering Sunday came to $115.02, bringing our total for RFKC to $368.56! Praise Jesus! We're almost half-way what to our goal of $750 to send a child to camp this summer.
Bring your CHANGE for CHANGE Contest Winners!
Preschool – Kindergarten Class!
Elementary – 4th Graders!
Our contest goes through Sunday, May 19th. So, keep on saving and bringing your change to make a change!
SpringHill Day Camp - Kindergarten-5th grade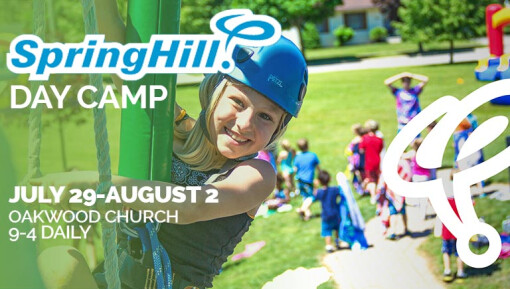 Scholarships are still available. Contact me for more information. To register for camp click HERE.
Camp Discovery – Preschool Day Camp!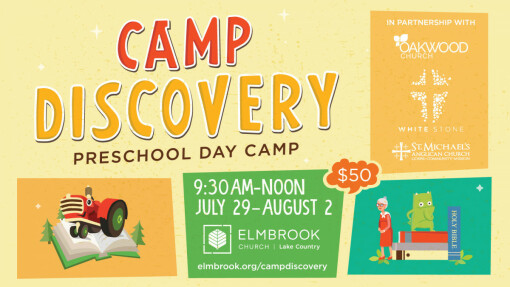 For more information and to register click HERE.
Have a great week!
Becci Terrill
Children's Ministries Director
262-844-3201 (cell)
262-367-1212 (office)

Energizing the Next Generation to Love God,
Love Others and Make Disciples
5/7/19