Preschool & Elementary School: Week of May 13, 2019

Here's what we'll be talking about on Sunday, May 19th—
Elementary—Jesus is the Good News
Matthew 28 (Great Commission)
Since God first promised Adam and Eve He would send a Rescuer, people have been waiting for Him to come. Jesus is the Rescuer! Knowing that Jesus died for our sins and came back to life so that we can have a relationship with God is Good News. That is the message that we have all been commissioned to share with the world. In fact, sharing the Good News is the last thing that Jesus told His disciples before He went back to heaven.
As followers of Jesus, we are to tell people about Jesus, baptize them and teach them to observe and do all that Jesus commanded.
May Bible Verse: Isaiah 30:18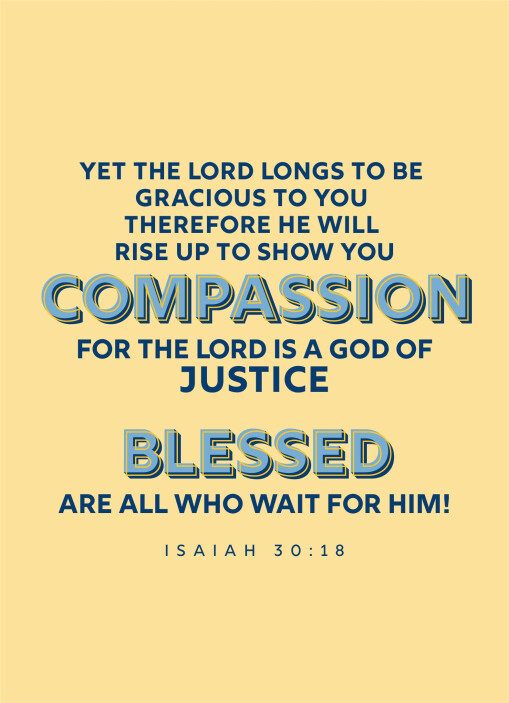 Preschool—Jesus is Worthy
John 12 (Mary Worships)
One day Jesus went to the home of His friends—Lazarus and his two sisters, Mary and Martha. They made a special dinner for Jesus. While they were eating, Mary came to Jesus and poured expensive perfume all over His feet. She began to wash His feet with her hair. This was the greatest honor and form of worship that Mary could give to Jesus. Mary did this because she knew that Jesus is worthy of our worship.
May Bible Verse: Psalm 57:10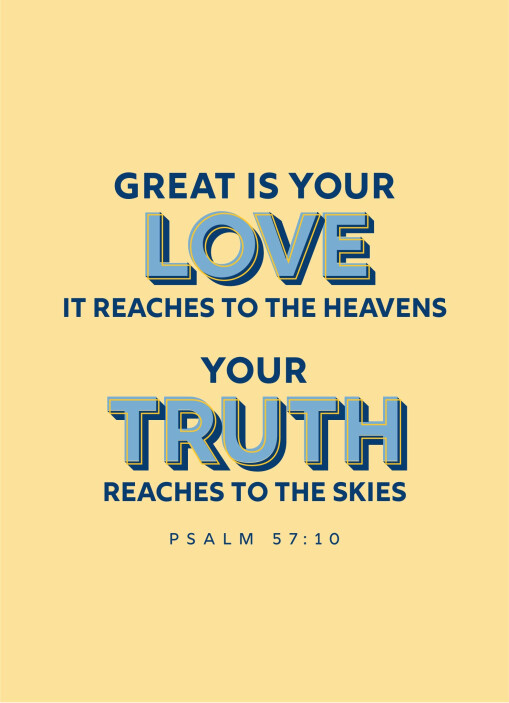 2 Year Olds– God Listens to our Prayers
Acts 12:1-19 (Peter Freed from Prison)
Jesus' disciples were busy telling everyone the Good News. King Herod wasn't happy to see so many people choosing to follow Jesus. So the wicked king ordered his soldiers to capture Peter and put him in prison. Heavy chains and 16 guards were used to ensure that Peter would not escape. But the people of God were praying. The Lord heard their prayers and sent an angel to free Peter from prison!
Just as Jesus heard and answered the prayers of His people for Peter, He will hear and answer our prayers too! Knowing this and believing this should help us feel safe and secure in every situation.
Offering Update—RFKC & Change for Change Contest Winners!
Our offering Sunday came to $95.07 bringing our total for RFKC to $463.63! WOW! Only $286.37 more until we can send a child to camp this summer. We can do it!!!
Bring your CHANGE for CHANGE Contest Winners!
Preschool – 4 year old Class!
Elementary – 4th Graders –2 weeks in a row!
We're doing so well and getting so close to our goal, we may need to keep this contest running during the summer! Let's keep bringing our change to make a change!
SpringHill Day Camp - Kindergarten-5th grade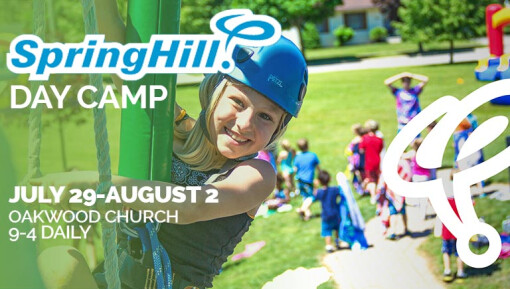 Scholarships are still available. Contact me for more information. To register for camp click HERE.
Camp Discovery – Preschool Day Camp!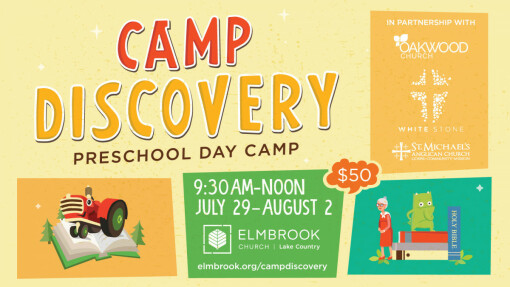 For more information and to register click HERE.
Have a great week!
Becci Terrill
Children's Ministries Director
262-844-3201 (cell)
262-367-1212 (office)

Energizing the Next Generation to Love God,
Love Others and Make Disciples
5/14/19