Preschool & Elementary School: Week of June 24, 2019

Make the Most of Summer: Put Your Kids to Work!
I've been sharing some thoughts about making the most of summer with your kids, and it just wouldn't be right if I skipped this concept: CHORES.
Your kids might not like me for bringing this topic up, but trust me, they'll be in a better place when they leave home if you give them a solid foundation of helping with chores around the home.
Check out this short video (under 2 minutes!) from Carlos Whittaker—Making the Most of Summer: Put Them to Work. Carlos shares ideas on how your family might creatively divide and conquer the chores around your house.
Wonder what chores are appropriate for your kids? Check out this document: Work Kids Can Do. It shows what chores kids should be able to handle at each phase of their life. Of course, every child is different, but this gives you an idea for your kids. In addition, you can use this sample Chore Chart to create a list for your kids.
Have fun!
Here's what we'll be talking about on Sunday, June 30th—
Elementary—God is the Everlasting Father
Acts 11, 14-15 (Paul & Barnabas)
Before Jesus went back to heaven, He gave His disciples a job to do—share the Good News in Jerusalem, in all Judea and Samaria and to the ends of the earth. After Stephen was stoned for his faith, the followers of Jesus left Jerusalem and started doing what Jesus had told them to do—share the Good News with people in other places.
Barnabas was one of the believers who left Jerusalem and headed to Antioch, a major city and center of trade in modern-day Turkey. While there were many Jewish people living in Antioch, there were even more Gentiles (non-Jews). Many people believed the Good News and followed Jesus. Believers were first called Christians here!
Antioch is where God called Paul and Barnabas to be set apart to do the work of God as missionaries. They went from town to town, sharing the Good News. Some people believed, and others did not. In one town, because of a miracle God had done through them, the people thought they were gods and started to worship them. Paul and Barnabas quickly redirected them to the One True God, the Everlasting Father.
June Bible Verse: Acts 1:8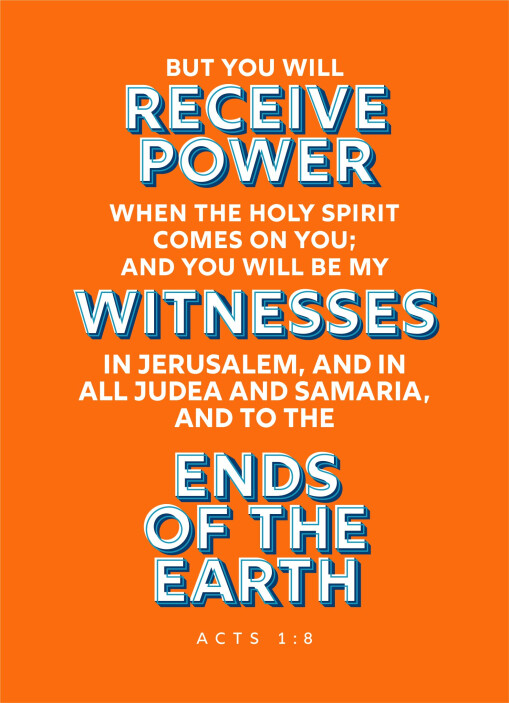 Preschool—God Gives New Life
Acts 9 (Paul's Conversion)
There once was a man named Paul. He knew the laws of God and followed them very carefully. As he learned that more and more people were choosing to trust and obey Jesus, he found them and put them into jail. Paul thought these people were saying things about God that weren't true. One day while Paul was traveling to a place called Damascus, he saw a light from heaven that shone so bright it made him fall to the ground. Then, he heard a voice calling to him saying, "Why do you persecute Me?" Paul didn't recognize the voice and asked who it was. It was Jesus! Paul knew he'd been acting wrong and decided to trust and obey Jesus from then on. Jesus told Paul to go to the home of a man named Ananias. While Paul was at Ananias' home, he was filled with the Holy Spirit and baptized. God gave Paul a new life and used him to teach the world about His Son, Jesus.
June Bible Verse: Acts 2:28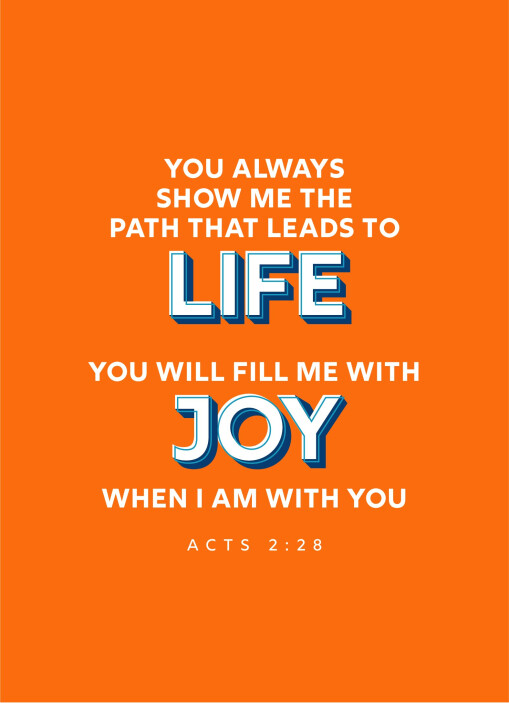 2 Year Olds–God is With Me
I Kings 19 (Elijah on the Mountain)
Foundational Truth: God is with Me
We've been learning about Elijah. God took care of Elijah. He sent food when he was hungry. This week we'll learn how God kept Elijah safe on a mountain. Even though bad and scary things happened, Elijah knew that God was with him and would keep him safe no matter what happened.
Knowing they are loved and safe is very important for little ones. Helping them understand that God loves them and that He is with them, no matter what, is such a foundational truth on their faith journey. May they understand and hold fast to this truth the rest of their lives!
Summer Offerings—School Supply Kits for HeartLove Place!
Our offering on Sunday came to $2.69, giving us a total of $81.44 in offerings.
HeartLove Place, one of the organizations we support in Milwaukee, is in need of school supply kits for the children in their neighborhood. Each kit costs $15. With school starting soon, we thought it would be nice if our kids could help other kids get ready for school. Wouldn't it be great if we could help 10 kids or more get ready for school this fall?
With our offerings so far, we can help 5 ½ kids get ready for school. Praise Jesus! Let's see how many more kids we can help before July 28th.
SpringHill Day Camp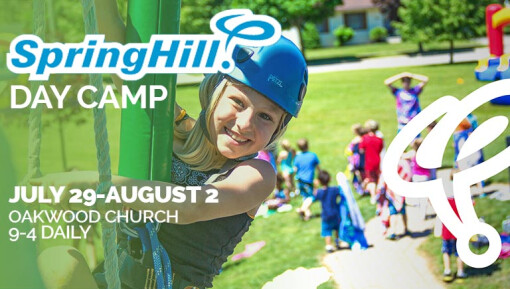 There's still time to get your 1st -6th grader (in fall) signed up for camp. Need a scholarship? We have several still available. Please contact me for details. Click HERE to register for camp.
Camp Discovery – Preschool Day Camp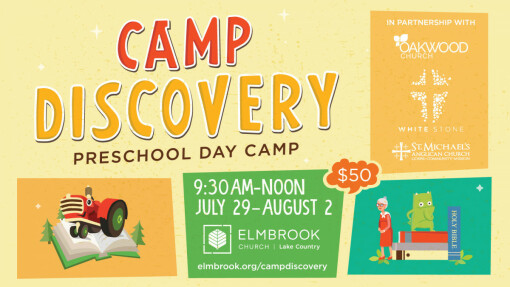 They're still time to get your 3-5 year old registered for camp. It will be a week packed with fun learning about God! Click HERE to register for camp.
4th & 5th Graders Save the Date! - Pool Party on July 24th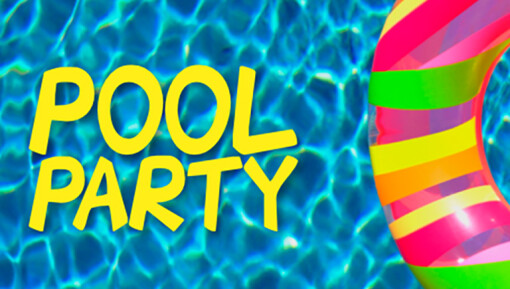 WHO: Current 4th & 5th Graders
WHAT: Summer Fun & Pool Party
WHERE: The Murray's Pool | W300N8818 County Road E, Hartland
WHEN: Wednesday, July 24 from 6:30-8pm

COST: FREE! Bring a Friend (or 2)!
Have a great week!
Becci Terrill
Children's Ministries Director
262-844-3201 (cell)
262-367-1212 (office)

Energizing the Next Generation to Love God,
Love Others and Make Disciples

6/25/19