Preschool & Elementary School: Week of July 22, 2019

There's still time to make the most of your Summer…
This Sunday, July 28th, marks the final Sunday in our summer kids programming. Where has the time gone? I don't know about you, but the summer seems to be flying by. Before you know it school will be here. Oh my!
No need to despair. There's still time to make the most of this summer with your kids! Check out this short video from Carlos Whittaker where he encourages you to "just be" with your kids. Good advice for all of us - click HERE.
Important Information:
FAMILY MONTH begins on Sunday, August 4th.
This means childcare will be provided for little ones from birth through 3 years old during the 9am service for the entire month of August. There will be a kids' sermon, special treats and a kids' bulletin each week.
Looking for an opportunity to serve with your family?
We still need help providing childcare during Family Month. This is a great way for your entire family to serve together. We need help from 8:45-10:15am on August 11th and September 1st. Contact me today if you have questions or want to sign your family up to help.
Here's what we'll be talking about on Sunday, July 28th—
Elementary—Jesus is the Lord of Life
Romans 1-10 (Romans)
Through His Word, God shows us the path to eternal life with Him. The book of Romans shares this path clearer than anywhere else in the Bible.
In Romans, we'll see how everyone has sinned and fallen short of the glory of God (Romans 3:23). We all deserve God's punishment for our sin. What's the punishment for sin? In Romans 6:23 we read, "the wages of sin is death." But God loves us so much He provides salvation—a way to rescue us—from our deserved punishment! Romans 6:23b says, "but the gift of God is eternal life in Christ Jesus our Lord." Praise Jesus!

We pray that every child will understand the Good News and accept God's gift of salvation!
July Bible Verse: John 10:27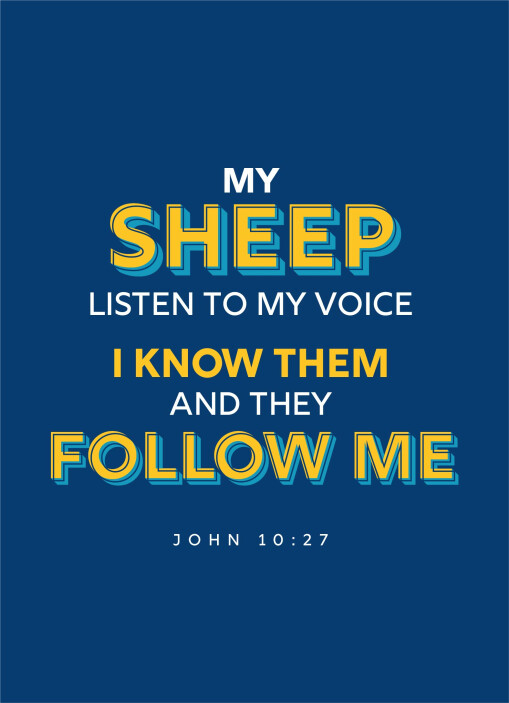 Preschool—God Saves
Acts 16:16-40 (Paul & Silas in Prison)
This past Sunday, we learned how Peter was thrown into jail for sharing the Good News of Jesus. This week we see that Paul & Silas were also thrown into prison for telling people about Jesus.
Although they were chained by their feet and guarded by soldiers in the inner cell of the jail, they still trusted God! Paul & Silas prayed and sang songs. They knew that God was with them and could save them.
Suddenly, an earthquake shook the prison! The doors flew open and their chains fell off. Even though they could have escaped, they chose to stay there. The jailer was so surprised, he asked Paul & Silas to share the Good News with him and his family. He believed in Jesus too!
This past Sunday in large group, one of the children asked why we talk about these "old stories" from the Bible. Great question—especially from a kindergarten student! When I asked her why she thought we talked about these stories, she answered, "cuz we're at church and supposed to talk about the Bible."
The stories we share from God's Word are so much more than just great "old stories" from the Bible. The God who rescued Peter from prison, is the same God who hears our prayers and rescues us from people who are trying to hurt us today—in school, our jobs, our neighborhoods, etc. Our God is as much alive today as He was in the Bible!
I encourage you to share with your child how God is working in your life today. Help them see God working in your family just like He did in the Bible. Help them understand why the stories in God's Word are so important for us to know, and that we're all part of God's Big Story!
July Bible Verse: Romans 10:13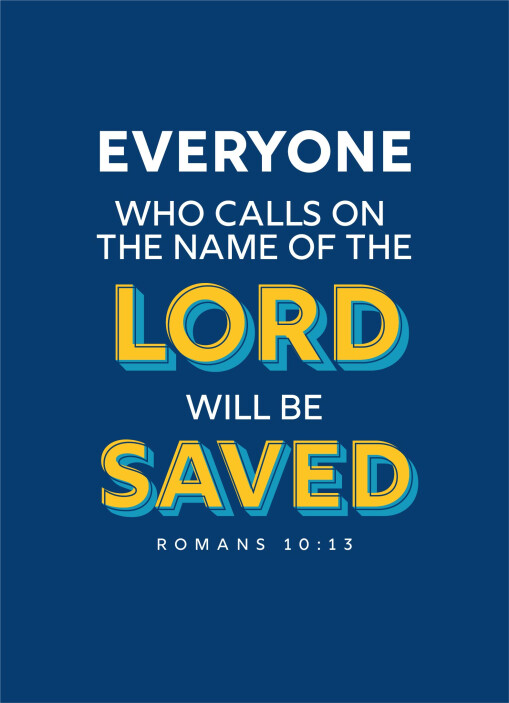 2 Year Olds–God is the Living God
Daniel 6 (Daniel in the Lions' Den)
The story of Daniel in the Lions' Den is probably one of kids' favorite Bible stories. Here's a boy who is taken far from his home and family, refuses to compromise his beliefs, interprets dreams, stands up to kings and bullies, is thrown into a den of hungry lions—and survives! Through everything God shows that He is the Living God!
Summer Offerings—
Our offering on Sunday came to $10.29, giving us a total of $131.97 in offerings.
This Sunday will be our final offering for the summer. I can't wait to see what more God is going to do through your kids!
SpringHill Day Camp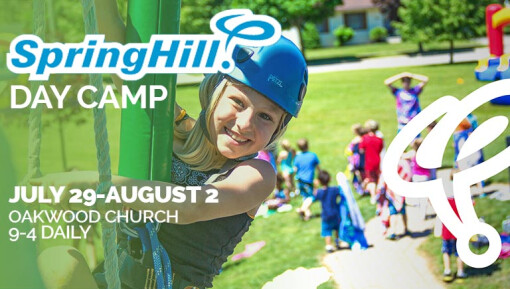 Camp begins next Monday, July 29th! We still have room for a few more campers. Sign your child up today! Click HERE.
Camp Discovery – Preschool Day Camp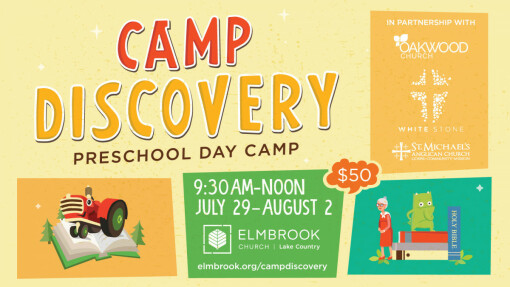 Camp Discovery begins next Monday, July 29th! Don't miss out on this great opportunity for your preschooler. Click HERE.
Basics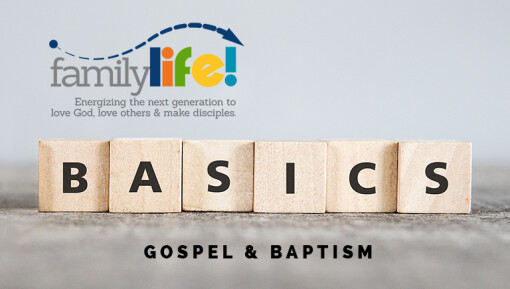 This Waypoint will give parents the opportunity to clearly present the Gospel to their kids. In addition, we will discuss baptism and how it is an expression of the Gospel. Basics is offered bi-annually. We encourage families to participate in this Waypoint as part of the process of preparing for Baptism. Baptism is scheduled for Sunday, August 11.
This Waypoint is recommended for families with children in 3rd through 12th grade.
The next Basics Waypoint class is being offered Sunday, August 4, from 10:30-11:30am. To register for the August Basics class click HERE.
Have a great week!
Becci Terrill
Children's Ministries Director
262-844-3201 (cell)
262-367-1212 (office)

Energizing the Next Generation to Love God,
Love Others and Make Disciples
7/22/19