Preschool & Elementary School: Week of July 1, 2019

FAMILY SUNDAY – July 7th—One Service at 9am!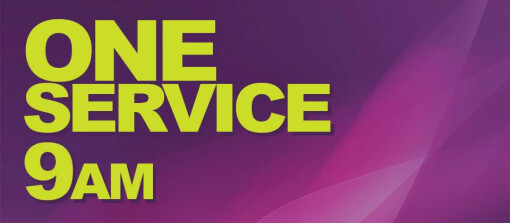 Every year for the 4th of July, Oakwood has a Family Sunday—everyone worships together during one service at 9am. There is no regular children's programming, however, childcare will be provided for children who are 3 years old and younger.
Church-to-Go!
This past week we shared a great new opportunity to take church with you, wherever your travels may lead. Designed for elementary and preschool children, Church-to-Go gives families options for leading a church-like experience with their families on the go. Sign up today to get your Church-to-Go box!
SpringHill Day Camp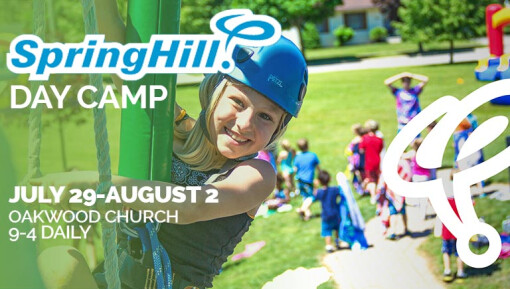 Camp is coming! There's still time to sign your 1st -6th grader up. Need a scholarship? We still have a few available. Contact me asap! Click HERE to register for camp!
Camp Discovery – Preschool Day Camp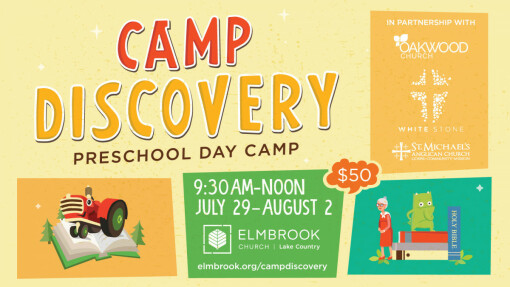 Looking to give your 3-5 year old a fun camp-like experience? Sign them up to attend Camp Discovery at Elmbrook Lake Country—just down the road from Oakwood. We are partnering to provide this time of fun and Bible learning for preschoolers while elementary kids attend SpringHill at Oakwood. Don't miss this great opportunity! Click HERE to register for camp.
4th & 5th Graders Save the Date! - Pool Party on July 24th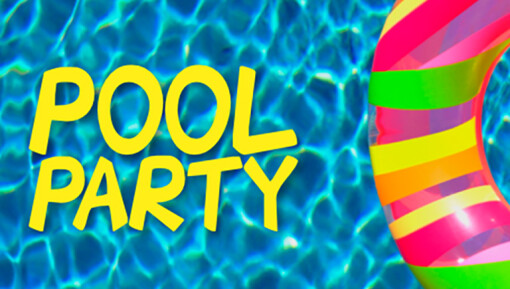 WHO: Current 4th & 5th Graders
WHAT: Summer Fun & Pool Party
WHERE: The Murray's Pool | W300N8818 County Road E, Hartland
WHEN: Wednesday, July 24 from 6:30-8pm

COST: FREE! Bring a Friend (or 2)!
Have a safe and fun holiday!
Becci Terrill
Children's Ministries Director
262-844-3201 (cell)
262-367-1212 (office)

Energizing the Next Generation to Love God,
Love Others and Make Disciples

7/2/19