Preschool & Elementary School: Week of January 6, 2020

What's Your One Best Thing for 2020?
It's that time of year, you know, the time when people make resolutions or goals they want to accomplish over the next 12 months. Are you one of those people who set goals for yourself personally? Professionally? How about for your family?
While goals are great, they can also be overwhelming and a source of guilt or failure. Why add that extra stress to your family life?
This article from Parent Cue, Your One Best Thing, gives a really doable idea for families. Instead of making a list of goals that may or may not be reached, what's the "one best thing" you'd like to see your family do or accomplish in 2020?
Whatever you decide, I pray that your family grows closer to God in 2020 than they were in any of the years before. I'm so grateful to partner with you in your child's faith journey.
Here's what we'll be talking about on Sunday, January 12th—
Elementary—God is Powerful
Joshua 6-10 (Taking the Promised Land)
The Israelites have crossed the Jordan River and are now in the Promised Land. Yay! Now they had to take the land God had promised them. God had a plan and specific instructions for just how the Israelites should do this. He knew they could not do this on their own. God was going to show His power!
Before the Israelites entered Jericho, God gave them specific instructions to follow. One man disobeyed and everyone suffered the consequences. The Israelites recognized they were helpless without God's power. Once Joshua found out what had happened, he took care of the problem.
God in His love, kept His promise to the Israelites to give them the land. The next time Joshua and the people went to fight their enemies God showed His power and won the battle.
January Bible Verse: Isaiah 40:29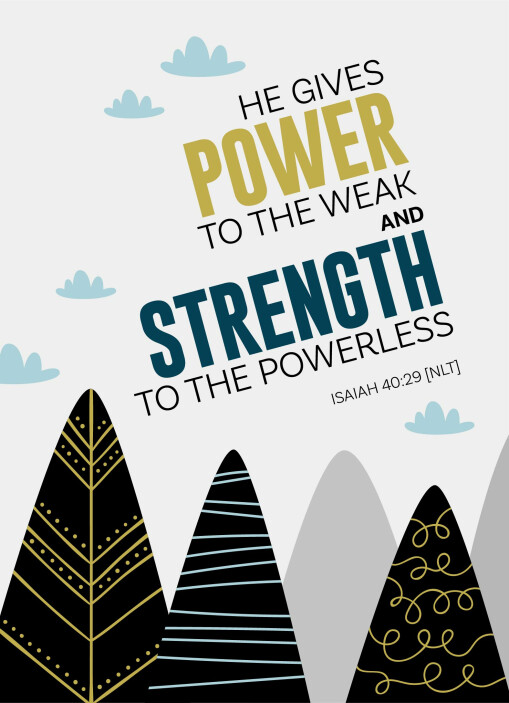 Preschool—God Speaks
I Samuel 3 (Samuel)
Samuel was a young boy who lived in God's temple with a priest named Eli. Eli taught Samuel all about the Lord and how to serve God in the temple. One night, Samuel was trying to sleep when he heard a voice calling his name. He thought that Eli was calling him, so he ran to Eli's room to see what he wanted. But guess what Eli said? He said, "I didn't call you, Samuel," and sent Samuel back to bed. This happened three times. On the third time, Eli realized it must be God calling Samuel. Eli told Samuel to go back to bed and the next time God called, Samuel should tell Him to speak, and that he was listening. Samuel did what Eli said, and God gave Samuel a message. This was the first time God talked to Samuel, but as Samuel grew up, he heard from God many more times. He learned to know God's voice and to obey Him.
January Bible Verse: Isaiah 30:21
2 Year Olds–Jesus Chooses Us to Follow Him
(Luke 5:1-11; Calling of the Disciples)
Foundational Truth: God Loves Me
Jesus chose to intentionally invest in 12 men during His earthly ministry. Jesus taught and mentored these men to prepare them to "go and tell" the rest of the world about Him after He was gone. Jesus called each one individually into a relationship with Him.
Tell your child that Jesus loves them and He wants to be their forever friend, too. We pray they will hear and respond to God's call and follow Him, too!
Offering—New Project!
Our offerings this past Sunday came to $17.99. This is a great start!
We've had two suggestions for how to use our offerings next:
Purchase musical instruments to be used in Myanmar where Margaret & Bernie Fiedler will be going in February to lead a Kids Worship Seminar with local ministries. Cost $300.
Purchase a sewing machine for the ladies in Kinshasa, Congo. Cost $110.
What do you think? Where would God want us to use our offerings?
BASICS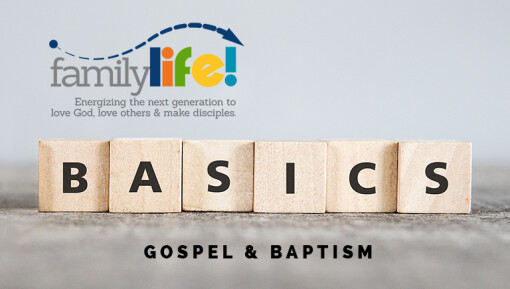 Has you child expressed an interest in being baptized? Join us for BASICS on Sunday, January 19! We'll set you up to talk through salvation and baptism with your child so you can decide if they are ready for this next step in their faith journey. Register for BASICS HERE.
If you feel your child is ready for baptism, please arrange for a time to meet with me prior to our next baptism. We'll go through the Baptism book together and I'll listen to your child's faith story. Such a blessing!
NOTE: Our next believer's baptism is Sunday, January 26th, and we strongly encourage every child to attend BASICS prior to being baptized.

Have a great week
Becci Terrill
Children's Ministries Director
262-844-3201 (cell)
262-367-1212 (office)

Energizing the Next Generation to Love God,
Love Others and Make Disciples

1/7/20