Preschool & Elementary School: Week of January 20, 2020

WORDS HAVE IMPACT
Words—meaningful words—are my primary love language. Kind words can lift my heart just like a gift and unkind words can cut like a knife.
Whether "Words" is your love language or not, each of us is impacted by words, and our words impact others—for good or bad.
Check out this article from one parent about the power of first words. I hope it encourages you to start your family conversations with powerful, positive words.
WEDNESDAY, JANUARY 22nd- Here's what we're learning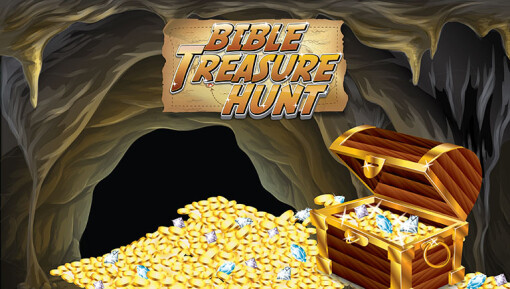 ELEMENTARY: Our Bible Treasure Hunt continues this week as we learn to read and follow God's map for our lives. (Psalms 119:9-11)
PRESCHOOL: (3 years old through Kindergarten) This week we'll learn how God took care of a woman and her son who were poor. God knew everything about them, and He sent Elijah to help. God knows all about us, too. He is going to take care of us, too, no matter what happens! (I Kings 17)
Here's what we'll be talking about on SUNDAY, JANUARY 26th-
Elementary—God is Sovereign
II Samuel 2, 5-7 (King David)
Sovereign. That's a big word. The dictionary says it means "independent" or "in complete control." So, when we talk about God being sovereign, we mean that He is not dependent on anyone else—what they think or say or do—God is in complete control of everything.
Last week we learned about David—how God gave him the victory over Goliath. God had other plans for David, too. In II Samuel, we see how God made David King of Israel.
David loved God so much he wanted to build a house for Him to live in, instead of the tabernacle tent. God loved what David wanted to do however, God didn't allow David to build a house for him. Instead, God said David's son would build that house, and God told David that the promised Rescuer would be part of his family! (II Samuel 7:12-16). How awesome is that?!
God always knows what is best for us. We may not understand, but God is sovereign and we can trust that He will work all things out for our good. (Romans 8:28)
January Bible Verse: Isaiah 40:29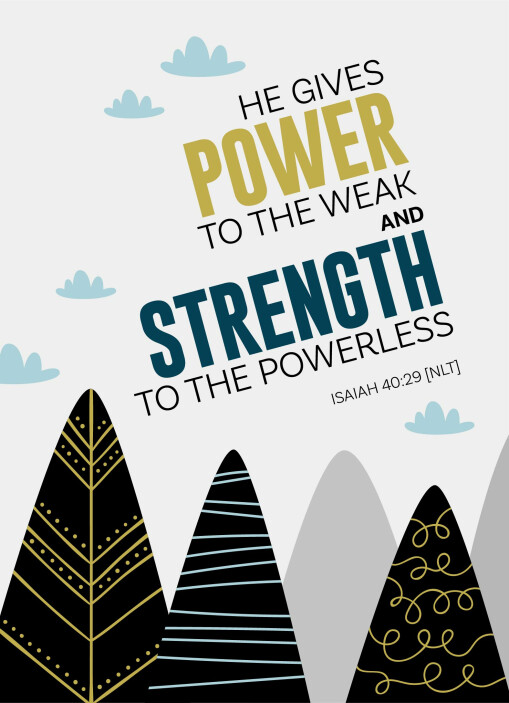 Preschool—God is Worthy of Worship, Pt 1
(Psalms)
Our God is such a great God. Because He's so amazing, we can worship Him! People in the Bible worshipped God. In fact, the whole book of Psalms is full of worship and praise for God. Did you know there isn't just one way to worship God? There are actually many ways to worship God! We can worship God by singing, dancing, praying, or even creating something beautiful for Him. Whatever way we choose to tell or show God how great He is and how we appreciate what He has done is worshipping Him. God loves it when we worship Him, because that's what He created us to do.
January Bible Verse: Isaiah 30:21
2 Year Olds–Jesus is God
(Matthew 8/Mark 4; Calming the Storm)
Foundational Truth: God Loves Me
The storm was raging. The waves swept over the boat. The disciples were afraid. Then, with three words from Jesus, "Quiet! Be still!" the storm stopped. "What kind of man is this?" the disciples asked. Jesus was more than just a special man. Jesus was more than just a teacher. Jesus can control the storm. Jesus can save the world. Why? Jesus is God!
Jesus says we should become like children to enter the kingdom of heaven (Mark 10:15). Children don't have to be convinced of something. Their faith is pure and simple, not complicated. When they hear this story, they don't question how Jesus calmed the storm. They know. Jesus is God, that's how!
Encourage your kids in their precious faith! Help them see God's power in and over creation. Help them to know that Jesus is with them during the storm (whatever that "storm" might be). Jesus will always be with them and take care of them. Why? Jesus is God and He loves them! It's that simple.
Offering
Our offerings this past Sunday came to $19.23, bringing our total to $54.57.
We have two mission goals for our offerings:
Purchase musical instruments to be used in Myanmar where Margaret & Bernie Fiedler will be going in February to lead a Kids Worship Seminar with local ministries. Cost $300.
Purchase a sewing machine for the ladies in Kinshasa, Congo. Cost $110.
Winter/Spring Calendar: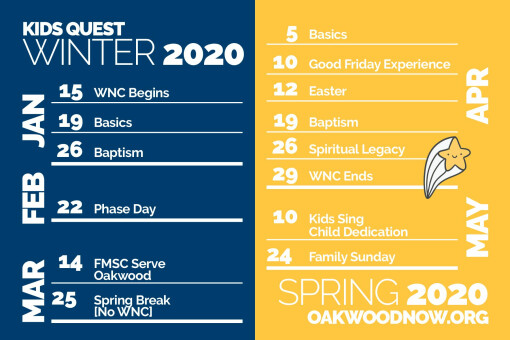 God bless your week~
Becci Terrill
Children's Ministries Director
262-844-3201 (cell)
262-367-1212 (office)

Energizing the Next Generation to Love God,
Love Others and Make Disciples

1/21/20