Preschool & Elementary School: Week of January 13, 2020

WEDNESDAY NIGHT PROGRAMS RESUME JANUARY 15!
We have fun, interactive programs designed for your preschooler & elementary student every Wednesday from 6:30-8pm.
This semester, elementary kids will be going on a Bible Treasure Hunt—exploring God's Word for treasure to guide our lives. This week we'll see what God wants us to treasure in Matthew 6.
Preschoolers (3 years old through Kindergarten) will be continuing their journey through the Old Testament. This week we'll learn how God used birds to feed Elijah. So cool!
BASICS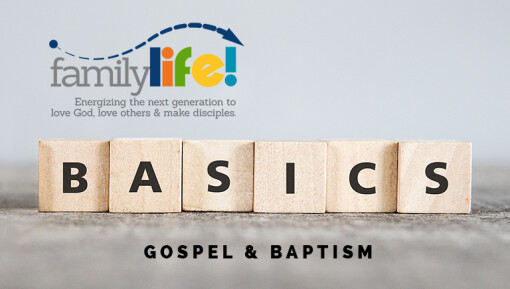 Has you child expressed an interest in being baptized? There's still time to join us for BASICS this Sunday, January 19th! We'll set you up to talk through salvation and baptism with your child so you can decide if they are ready for this next step in their faith journey. Register HERE.
If you feel your child is ready for baptism, please arrange for a time to meet with me prior to our next baptism. We'll go through the Baptism book together and I'll listen to your child's faith story.
PLEASE NOTE: Our next believer's baptism is Sunday, January 26th, and we strongly encourage every child to attend BASICS prior to being baptized.
Here's what we'll be talking about on Sunday, January 19—
Elementary—God is Victorious
I Samuel 16-17 (David & Goliath)
After God gave the people of Israel the Promised Land, and victory over their enemies, they decided they wanted to have a king to lead them—like the other nations.
This displeased God. God had led His people through others speaking on his behalf. God had fought their battles. God had given them victory. By asking for a king, the Israelites showed a disregard for God and all that He had done for them.
God let the people have a king. Saul didn't love God as he should. God chose a new king—David—and even though he was just a shepherd boy, God's Spirit came powerfully upon him. David trusted God to give him victory in a fight when everyone else was afraid. David knew God is victorious.
January Bible Verse: Isaiah 40:29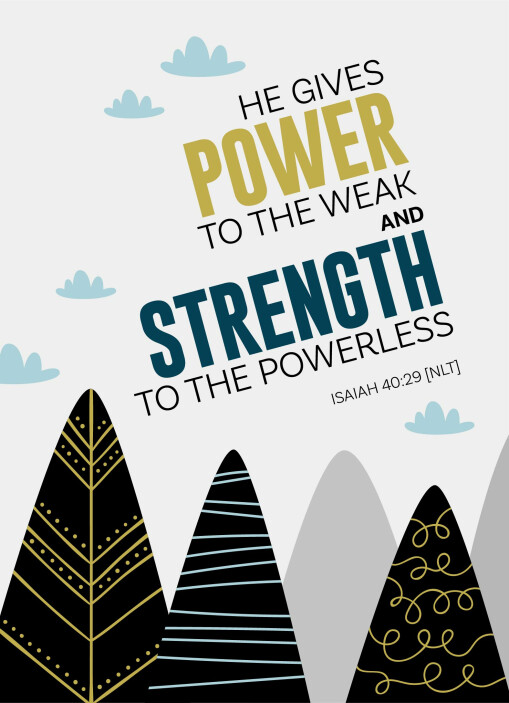 Preschool—God is Help
I Samuel 7 (Ebenezer)
The Israelites were God's special people. God took very good care of them. But when things were going really well for the Israelites, they forgot all about God. One day, the prophet Samuel was talking to the people. He told the Israelites they needed to remember the one true God and worship Him. The people did what Samuel said! When they gathered together to say they had been wrong and now decided to worship God, their enemies, the Philistines, came to attack them. God helped the Israelites! He sent loud thunder that confused the Philistines so the Israelites could chase them away. After that, Samuel set up a special rock and called it Ebenezer, which means "stone of help." The Israelites could always look at the rock and remember how God helped them.
January Bible Verse: Isaiah 30:21
2 Year Olds–Jesus is God
(Matthew 8/Mark 4; Calming the Storm)
Foundational Truth: God Loves Me
Safety is important to children. Feeling safe allows them to relax and enjoy the environment they are in and the people they are with. That's one reason it's so hard for little ones to leave their parents! Children feel safest with their moms and dads—as God planned.
In our story, Jesus' friends were in a boat on a lake in a terrible storm. They were SCARED! Although they loved and followed Jesus, they still didn't realize that He was God's Son. He created the world and had power over all things—including the storm!
Jesus calmed the storm on the lake, and the fears in their hearts. He showed them that He is God and that they would always be safe with Him. Let's help our children understand that they will always be safe with Jesus as their friend. He is the one person they can always count on because He is God.
Offering
Our offerings this past Sunday came to $17.35, bringing our total to $35.34.
We've had two suggestions for how to use our offerings next:
Purchase musical instruments to be used in Myanmar where Margaret & Bernie Fiedler will be going in February to lead a Kids Worship Seminar with local ministries. Cost $300.
Purchase a sewing machine for the ladies in Kinshasa, Congo. Cost $110.
Out of the Office
I'm out of the office this week attending a children's pastors conference. If you need assistance with anything while I'm away, please contact Carrie Ziebell in the church office—262-367-1212 or .
Winter/Spring Calendar: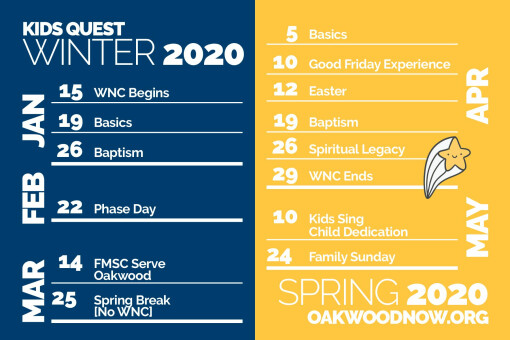 God bless your week~
Becci Terrill
Children's Ministries Director
262-844-3201 (cell)
262-367-1212 (office)

Energizing the Next Generation to Love God,
Love Others and Make Disciples
1/14/20