Preschool & Elementary School: Week of February 3, 2020

Hi Families!
As a Family Life Team, we want to give you fun and creative opportunities to help your children grow in their faith. That's why we created PHASE DAY!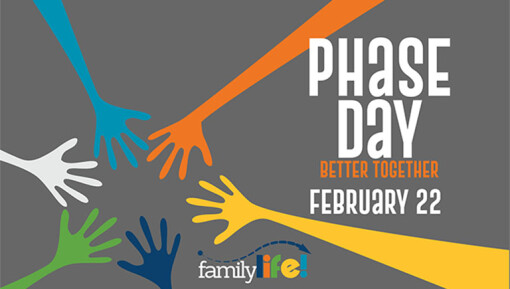 Join me on Saturday, February 22nd from 9-11am for PHASE DAY! Have fun being in community with other families as we learn how to tell God's story in our large group time. Then, we'll break into different phase groups (elementary, middle school and high school) to focus on something more specific. In elementary, we're talking about PRAYER. We can talk to God anytime, in any place, about any thing that's on our heart. You'll have opportunities to put this into practice in creative ways.
I'm so excited to share this with all of you! Plan now to join us! Sign up HERE.
WEDNESDAY, February 5th—Here's what we're learning
ELEMENTARY: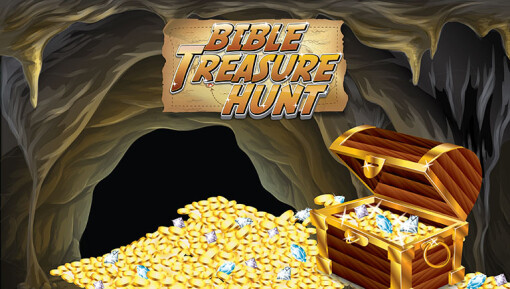 Our Bible Treasure Hunt continues and this week we'll encourage kids to take up their sword—the Bible. Unlike a real sword, the Bible is living and powerful and protects us from our enemy, the Devil. (Hebrews 4:12/Ephesians 6:17)
God want us to know what's in the Bible and where we can find it. It takes practice to know how to use it well.
PRESCHOOL: (3 years old through Kindergarten)
This week we'll see God show His power when He makes Naaman well—by taking a dip in the Jordan River! God's power is amazing!
Here's what we'll be talking about on SUNDAY, February 9th—
Elementary—God is Trustworthy
I Kings 7-11 (Solomon, Pt. 2)

Solomon was the son of David—the man after God's own heart. Solomon became king because of God's own choice. God blessed Solomon giving him wisdom, money, fame and long life just as he promised.
Solomon began his reign as king trusting God with everything in his life. He built a beautiful temple where people could worship God. God appeared to Solomon and told him that He accepted Solomon's temple and his prayers. But God reminded Solomon to love Him and do all that He commanded or He would take away His presence from the temple and His blessing. God wanted Solomon's whole heart more than a temple.
Sadly, Solomon loved other things, which caused his heart to turn away from loving God. God did as He had warned, and He took His presence from the temple that Solomon had built, and His protection from His people. We can always trust God to keep His promises because God is trustworthy.
February Bible Verse: Hebrews 4:16

Preschool—God is Worthy of Worship, Pt. 2
I Kings 19:1-18 (Elijah)
God's prophet, Elijah, had made the queen, Jezebel, very angry. Elijah proved that her god wasn't the real God, and that there's only one true God. Jezebel was so mad that she wanted to kill Elijah! Elijah was afraid, so he ran away. Eventually, Elijah came to a mountain and went into a cave. God called to him and talked to him about why he was there. Then God said, "Go outside and I will meet you on the mountain." First, there was a great wind. But God wasn't in the wind. Then, there was a big earthquake. But God wasn't in the earthquake. A blazing fire came next, but God wasn't in the fire. Do you know how God came to Elijah? He came to him in a quiet whisper. God told Elijah that He would be with him and would keep him safe. God was Elijah's safe place!
February Bible Verse: Psalm 143:10a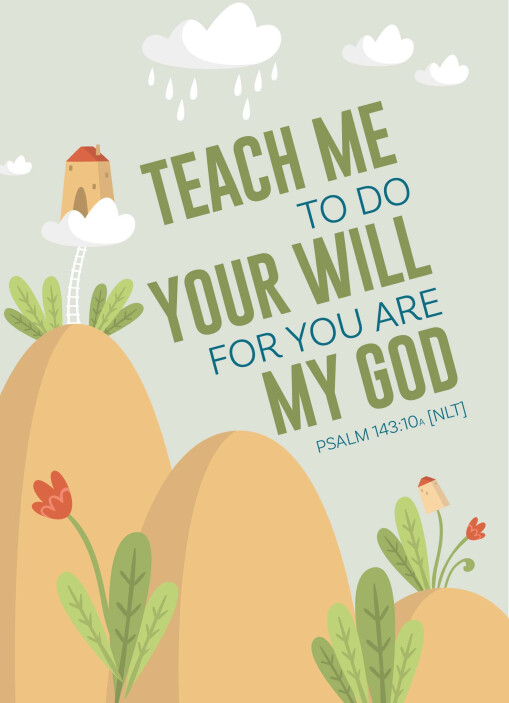 2 Year Olds– Jesus Cares
(Matthew 14; Mark 6; Luke 9; John 6:1-15) Feeding the 5,000
Foundational Truth: God Loves Me
In each account of this story, Jesus' compassion is always followed by an action. He was moved so deeply that the natural response was action. Jesus sees our needs and responds. That's how much He cares for us!
How should this impact us? Do we see and respond to others with action like Jesus? Hmm… It gives me something to think about. The old saying, "Actions speak louder than words" still goes a long way to communicate what I truly believe. Jesus not only said He cared about others, He acted on it. What are my actions saying about me?
Look for an opportunity to act on your love for others this week and help someone as a family!
Offering
Our offerings this past Sunday came to $27.31, bringing our total to $100.31.
Woohoo! Only $9.69 until we can purchase one sewing machine for a lady in the Congo.
God bless your week~
Becci Terril
Children's Ministries Director
262-844-3201 (cell)
262-367-1212 (office)

Energizing the Next Generation to Love God,
Love Others and Make Disciples
2/4/20