Preschool & Elementary School: Week of February 17, 2020

Hi Families!
WEDNESDAY, February 19th—Here's what we're learning
ELEMENTARY: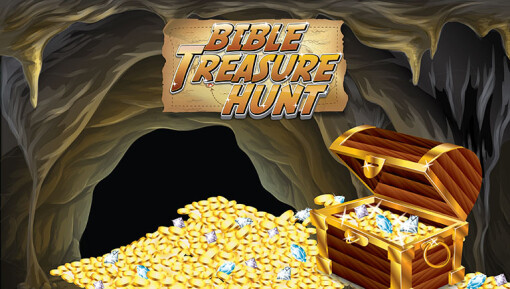 As we continue searching the Scripture for treasure, we'll learn the books of History in the Old Testament—Joshua through Esther. These books tell us what happened to God's people in the Promised Land. They also teach us about God's laws and God's forgiveness.
PRESCHOOL: (3 years old through Kindergarten)
This week we'll meet Esther. Esther loved God and lived in a strange land with her uncle. God had a special plan for Esther. Esther had to be brave and trust God, and God helped her save His people! God will help us be brave, too!
Here's what we'll be talking about on SUNDAY, February 23rd-
Elementary—God Leads
Matthew 3-4 (Temptation in the Wilderness)

Last week we met John, the cousin of Jesus. God used John to prepare the way (and people's hearts) for Jesus. One day Jesus came to John to be baptized. This surprised John, but Jesus insisted, setting an example for each of us to follow.
After Jesus was baptized, the Holy Spirit led Jesus into the wilderness for 40 days and 40 nights. Jesus fasted this entire time, which means he didn't have anything to eat. As you can imagine, Jesus was really hungry. That's when the enemy, Satan, came to tempt Him.
Ever since creation, Satan has wanted to put an end to God's rescue plan. Satan tries to tempt Jesus to do something that He shouldn't and sin. But Jesus uses God's Word to fight off Satan. He didn't do anything that would displease God.
We can do the same thing when we are tempted to do something wrong. God's Word will lead us and keep us safe from whatever Satan wants us to do wrong.
February Bible Verse: Hebrews 4:16

Preschool—God Protects
Daniel 3 (Fiery Furnace)
Long ago, three young Israelite men—Shadrach, Meshach and Abednego—lived in Babylon and worked for King Nebuchadnezzar. The king built a giant statue of gold and ordered everyone to worship it. But Shadrach, Meshach and Abednego loved God and wouldn't worship the statue. They would only worship God, because they knew He is the one true God. The king was very angry they wouldn't obey his order and commanded the three young men to be thrown in a giant fiery furnace. But after the men were thrown inside, King Nebuchadnezzar saw them just walking around! They weren't burning up! God protected them. So Nebuchadnezzar had the young men taken out. Because God protected Shadrach, Meshach and Abednego, the king believed in God and ordered everyone in his kingdom to respect God, too.
February Bible Verse: Psalm 143:10a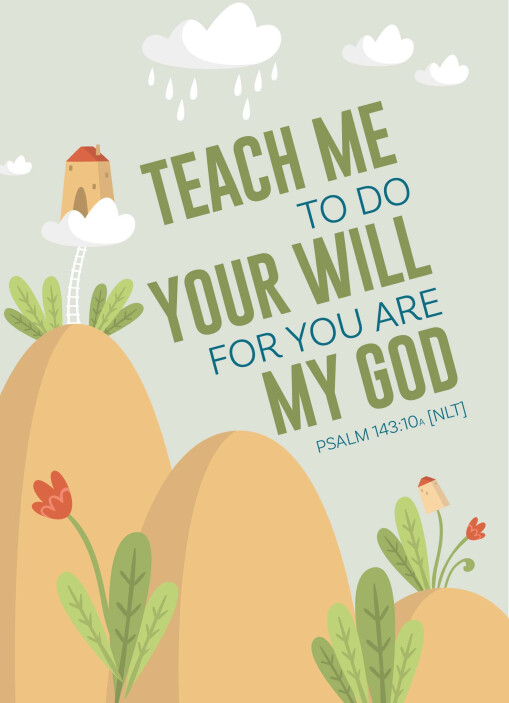 2 Year Olds– Jesus is Powerful
(John 9:1-12) Healing of the Blind Man
Foundational Truth: God Loves Me
We'll be looking at the healing of the blind man again this week, helping our little ones understand that Jesus loves them so much. In this story, Jesus puts mud on the eyes of the blind as part of the healing process. This is a beautiful connection to creation and the Creator. Man was formed from the dust of the earth. Jesus, the Creator, uses dirt/mud to bring about healing for this man, and ultimately restores his heart to wholeness and fellowship with God.
Jesus wants the same for us today! He wants to heal our brokenness and have a relationship with us. Helping your little ones understand that God loves them is so important. He gave His one and only Son, Jesus, just for them!
Offering
Our offerings this past Sunday came to $12.75 towards our next offering project. Yay!
God bless your week~
Becci Terrill
Children's Ministries Director
262-844-3201 (cell)
262-367-1212 (office)

Energizing the Next Generation to Love God,
Love Others and Make Disciples
2/18/20