Preschool & Elementary School: Week of December 2, 2019

Kids Sing this Sunday, December 8th at the 9am service!
Twice each year, your kids give our church family a special gift—they sing in church! We've had a long break for Thanksgiving, so please take a few moments to sing through the song with your kids before Sunday morning - HERE. We also ask that you arrive by 9am for church, so kids have a chance to practice and enjoy some small group time before singing.
Here's what we'll be talking about on Sunday, December 8th—
Elementary—Jesus is Immanuel
Isaiah 7 & 9; Luke 1 (Mary)
At times, the Big God Story can seem like a giant puzzle—so many different pieces all fitting together to make one whole picture of God's great love for us. But, if you don't know what the picture looks like, how can you know where all the pieces fit?
We've been learning about God's people, and His Promise to send a Rescuer/Savior. In our last lesson, we learned how God claimed His people—giving them laws to set them apart from the other people of the earth. After that point in time, God gave His people leaders, like Joshua; kings, like David; and prophets, people who shared God's message with His people. One of those prophets, Isaiah, told that God would send a Rescuer, just like He promised. He would be Immanuel—God with us. He also gave us more clues about the Rescuer.
Fast forward to Mary. She knew God's promises about a Rescuer/Savior. She believed and trusted the angel's message that she would have a baby—Jesus, the Rescuer.
Jesus, God's Son, was Immanuel—God with us—the One whom the Israelites had heard about for hundreds of years. He came to be with us! That's the best gift anyone's ever received!
NEW! December Bible Verse: Isaiah 9:6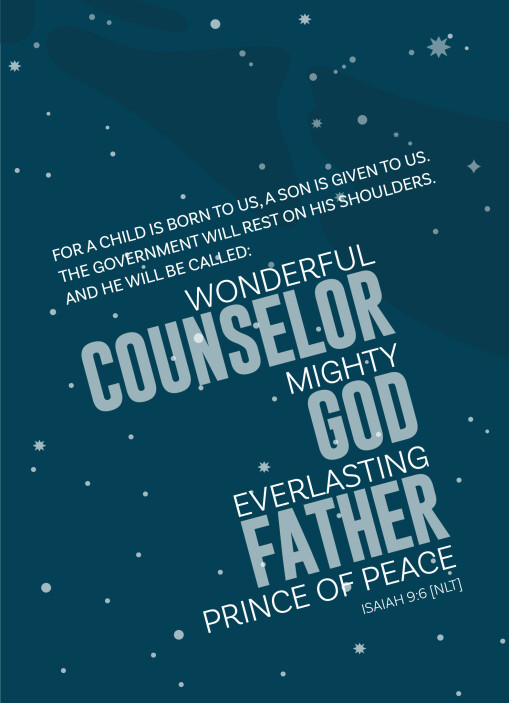 Preschool—God Gave the Promise, Pt. 1
Luke 1 (Mary)
A long time ago, way back in the garden of Eden, God promised to send a Rescuer/Savior. That Rescuer/Savior is Jesus! The people waited years and years and years for The Promise to come to earth. Then one day, God sent an angel to tell a young woman named Mary that she was going to have a baby. He would be the Son of God. The angel told her to name the baby Jesus. Mary believed the angel. After that, Mary went to visit her cousin Elizabeth. Elizabeth was filled with the Holy Spirit and bless and blessed Mary. Then, Mary sang a song of praise to God for sending The Promise—Jesus.
NEW! December Bible Verse: Luke 1:68
2 Year Olds–God Keeps His Promise, Pt. 2
(Luke 1; Matthew 1 – Mary & Joseph)
Foundational Truth: God Made Me

In the beginning, when God made the whole world and everything in it, God also made a promise—to send a Savior—someone to love us and save us from our sin!
God's helpers, the prophets, told people all about His promise. God didn't want His promise to be a secret. He wanted the whole world to know.
The people waited a long time for God to keep His promise. Then one day, there was a big surprise—God sent an angel to a girl named Mary! The angel said, "Mary, don't be afraid. God loves you so much. You are going to have a baby boy. The baby is God's special promise coming true. The angel told Mary, "You must name the baby Jesus, because He is the Savior."
Joseph and Mary got married and waited for the baby to be born. They knew Jesus would be special. He is God's own Son. God loves us so much. He always keeps His promises. He told us He would send a Savior to love us and save us from our sin, and that's exactly what He did. God keeps His promise!
Offering—Feed My Starving Children—Battle for Bowls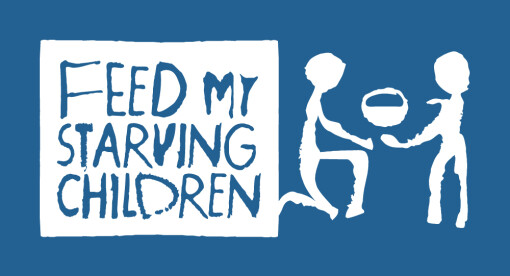 Our offering from November 24th came to $9.98 bringing our total to $281.80. That's 531 meals for hungry kids! Let's see how many meals we can give to before Christmas!! Battle of the Bowls will be back on Sunday!
Please note these dates / services as you make plans…
December 13th & 14th – Bethlehem LIVE!
Get your free tickets here today.
December 22nd is a HOLIDAY SUNDAY. There will be two services (9 & 10:30am), with childcare only for children 3 years old and younger.
December 29th is a HOLIDAY SUNDAY. There will be two services (9 & 10:30am), with childcare only for children 3 years old and younger at the 9am service.
God bless your week!
Becci Terrill
Children's Ministries Director
262-844-3201 (cell)
262-367-1212 (office)

Energizing the Next Generation to Love God,
Love Others and Make Disciples
12/3/19