Preschool & Elementary School: Week of April 8, 2019

Helping Your Preschooler Navigate Their Emotions
Preschoolers are amazing.
I love the way they fully experience everything; the highs and the lows. Unlike older kids, you don't need to wonder how they're really feeling about something. They'll tell you—one way or another.
I loved this Parent Cue article about helping preschoolers navigate their emotions. If you have a preschooler at home, I encourage you to check out this quick read. These three tips might just help you (and your preschooler!) have a great day...click HERE.
Here's what we'll be talking about on Sunday, April 14—
Elementary—God Forgives
Matthew 18 (Parable of the Unmerciful Servant)
Has someone ever hurt you? How did that make you feel? What did you want to do in response?
We don't know what motivates Peter's question to Jesus "Lord, how many times shall I forgive my brother when he sins against me?" but we all know what it's like to have someone hurt us. That's what makes this parable and Jesus' answer so important for us to know.
To put the story of the unmerciful servant into today's economy, the servant owed somewhere between three billion and six billion dollars. Wow! That sounds a lot more impossible than 10,000 talents (whatever those are).
Jesus uses this comparison to show us that there is no comparison for what we owe God and what we have been forgiven. God forgives us—and we could never repay Him! God's forgiveness to us should drive us to forgive others—just as we have been forgiven.
April Bible Verse: I John 4:9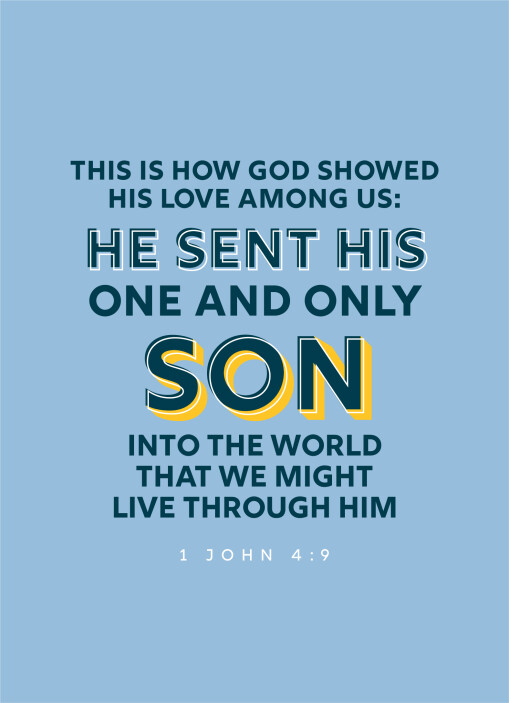 Preschool—Jesus is God, Pt. 2
Matthew 8, Mark 4 (Calming the Storm)
One night Jesus and His disciples were traveling by boat. Jesus had fallen asleep when a great storm came. As waves crashed over the boat, the disciples feared they would drown. But Jesus slept through everything! The disciples woke Him asking, "Don't you care if we drown?" Jesus got up and said, "Be still!" And the storm stopped! Jesus showed His disciples that He is God. He has the power to speak to a storm and it will obey Him.
April Bible Verse: Psalm 119:76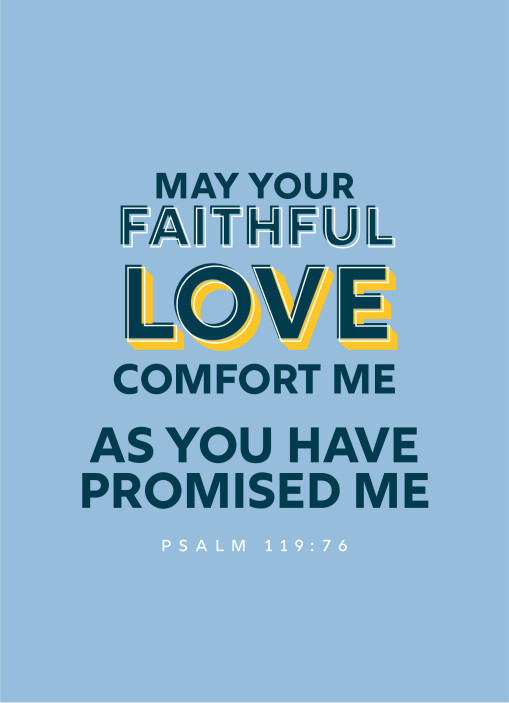 2 Year Olds–Jesus is Alive!
John 19-20 (Easter)
We're continuing to talk about how Jesus came back to life after He died on the cross. He visited His friends to show them that He was alive, and He is alive today too. Let's celebrate!
Offering Update—RFKC & Change for Change Contest Winners!
Our offering this past Sunday came to $91.49, bringing our new total for RFKC to $161.02! Woohoo!!
Bring your CHANGE for CHANGE Contest Winners!
April 7th Winners:
Preschool – KINDERGARTEN CLASS!
Elementary – 5th GRADE CLASS!
Wednesday Night Community, April 10th–
Our elementary kids continue studying the life of David in "The Diary of a Godly Kid." This week we'll see how David, because he loved God, served God with the talents that God had given him. We'll talk about ways we can serve God by serving others, and do some hands on service too!
Our preschoolers will look at the life of Moses again and the path God makes through the sea (Exodus 14-15).
Want to see what happens on Wednesday nights? Check out the photos on our Family Life Facebook page! Not a friend yet? Send a request! We'd love to have you join our FB family!
PHASE DAY – May the 4th—Be with us!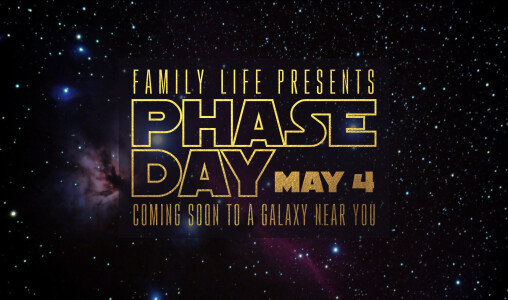 Communion. Kids have seen the plate with crackers and the tiny cups of juice passed in church, but what are they for? What do they mean? When do they get to have some? Join us on May 4th for Table Talk as we look at where this ordinance / ceremony came from, why Jesus broke bread and shared drink with His disciples, and why He wants us to continue having communion. Click HERE to register your elementary student.
Spiritual Legacy
This Waypoint is primarily for new parents, but any parent or grandparent who desires to pass on a Spiritual Legacy to the next generation is welcome to come. You will learn about some of the most important decisions you could ever make for the ones you love the most. We encourage participation in this Waypoint as a step in the journey for Child Dedication.
Date: Sunday, April 28, 2019
Time: 10:30 am
Cost: $5 / family
Please register HERE
SpringHill Day Camp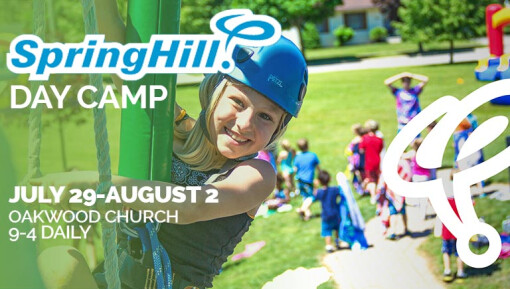 Click HERE for more information and to register.
Camp Discovery – Preschool Day Camp!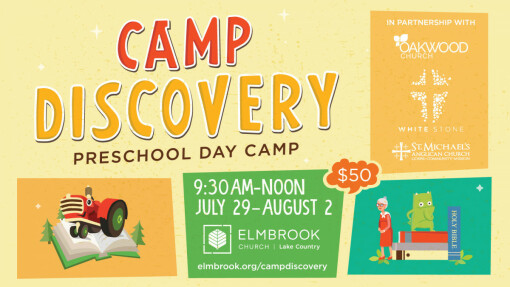 Click HERE for more information and to register.
Enjoy your week!
Becci Terrill
Children's Ministries Director
262-844-3201 (cell)
262-367-1212 (office)

Energizing the Next Generation to Love God,
Love Others and Make Disciples
4/9/19