Preschool & Elementary School News: Week of April 9, 2018

Dear Parents -
Wednesday Night Programs resume April 11th!
If you have children ages 3 years through 4th grade, please join us this Wednesday from 6:15-8pm. Our preschoolers continue their study of the life of Jesus, and our elementary kids will begin a new unit talking about how God's love changes us.
Here's what we'll be talking about on Sunday, April 15th—
Elementary—Jesus is Alive
John 20 (Jesus Appears to His Disciples)
We are continuing to talk about Jesus' resurrection—specifically what happened after He came back to life. The Bible records three different times that Jesus appeared to His disciples after the resurrection. He showed proof to them that He had truly died (the nail holes in his hands and where He was pierced in His side), and that He was a real person and not a ghost (they touched His hands and He ate Luke 24:39, 43).
Something like this had never happened before! Can you imagine how the disciples must have felt? They had seen Jesus raise others from the dead, but Jesus raised Himself. He conquered death! He crushed the serpent just like He promised in Genesis 3:15! Wow!
Because Jesus lives, we can live too! Death and separation from God isn't the end for everyone who trusts Jesus. We will live with Him forever! What a glorious truth that we can celebrate every day of the year!
At Home Weekly Tru Story: Click HERE.
April Bible Memory Verse: Galatians 2:20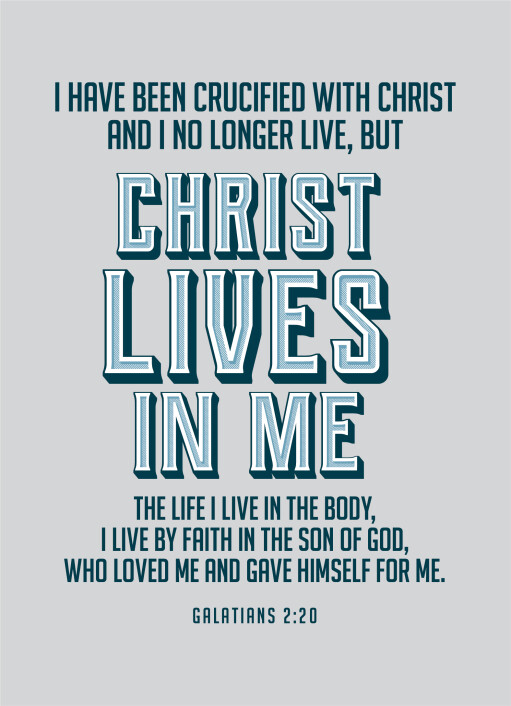 Preschool—Jesus is the Good News
Luke 3:1-20; Mark 1:1-8; Matthew 3:1-11 (John the Baptist)
This past week we talked about the miraculous birth of John. This week we meet John again, as a man, doing the work that God had created and called him to do—preparing the way for Jesus!
John told people to repent of their sin—tell God they were sorry for the bad things they had done—and stop doing them. Those who did, were baptized to show others how their hearts had been changed. John was helping the people prepare their hearts for Jesus, their Rescuer and Messiah.
At Home Weekly Tru Wonder: Click HERE.
April Bible Memory Verse: Psalm 25:4
2 Year Olds –Jesus is Alive
John 19-20 (Easter)
Foundational Truth: God is with Me
We're continuing to talk about how Jesus came back to life after He died on the cross. He visited His friends to show them that He was alive, and He is alive today too!
At Home Weekly Tru Blessings: Click HERE.
SpringHill Day Camp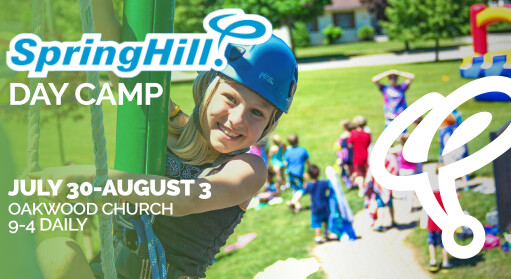 Summer is quickly approaching, and now is a great time to get your kids signed up for camp. If you, or someone you know needs a scholarship, please let us know.
Kids Quest Offering—VBS Supplies for Oakwood Teens
Our offerings on 4/8 came to $22.23, bringing our total to $113.73! Praise Jesus!
Spiritual Legacy Waypoint: Sign up today!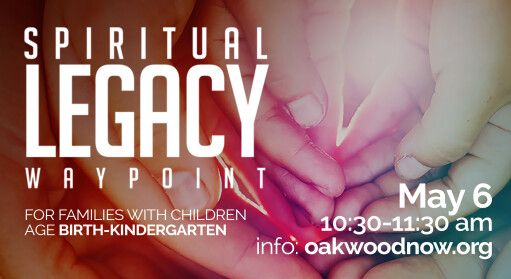 This Waypoint is primarily for new parents, but any parent or grandparent who desires to pass on a Spiritual Legacy to the next generation is welcome to come. You will learn about some of the most important decisions you could ever make for the ones you love the most. We encourage participation in this Waypoint as a step in the journey for Child Dedication. Cost: $5 / family. Please register HERE.
Have a great week!
Becci Terrill
Children's Ministries Director
262-844-3201 (cell)
262-367-1212 (office)

Energizing the Next Generation to Love God,
Love Others and Make Disciples
4/10/18