Preschool & Elementary School Ministries Blog: Week of October 1, 2018

Here's what we'll be talking about on Sunday, October 7-
Elementary—God is Good
Genesis 37-50 (Joseph)
This week we'll meet Joseph. Perhaps you remember his colorful coat—a gift from a loving father? God used the circumstances in Joseph's life to take him out of his comfort zone and force him to rely on God. God was with Joseph in the pit, as a slave, in prison and in Pharaoh' palace. What others intended to hurt Joseph, God meant to accomplish His purposes and plan. (Genesis 50:20)
The events Joseph endured were difficult, lonely and terrible. Yet we know that God is good. He worked in and through each of these circumstances to prepare Joseph to be second-in-command of Egypt. God is good and truly worked everything for good in Joseph's life. God will do the same in our lives too.
October Bible Verse: Jeremiah 9:24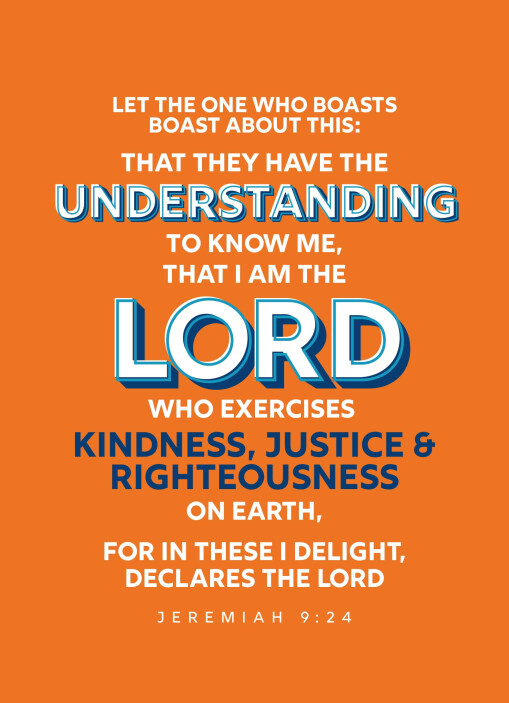 Preschool—God is Bigger Pt. 1
Genesis 37-50 (Joseph & His Family)
Joseph had 11 brothers, and he was the favorite son of his father, Jacob. Jacob loved Joseph so much he gave him a beautiful coat, which made Joseph's brothers very jealous. They decided to get rid of Joseph so they sold him as a slave! Joseph was taken to Egypt where he worked for a rich man. The man's wife lied about Joseph, so he was thrown into prison for something he didn't do. But God is bigger. While he was in prison, Joseph became known as someone who could understand dreams. Pharaoh found out, and Joseph was able to help him understand his dream and give him a plan to save the entire country of Egypt from a terrible famine. Pharaoh was so grateful, he asked Joseph to help rule the country. People came to Egypt from all over to get food—including Joseph's brothers. God gave Joseph the ability to forgive his brothers and save his entire family. You see, God's plan is bigger than we can imagine
October Bible Verse: Luke 1:49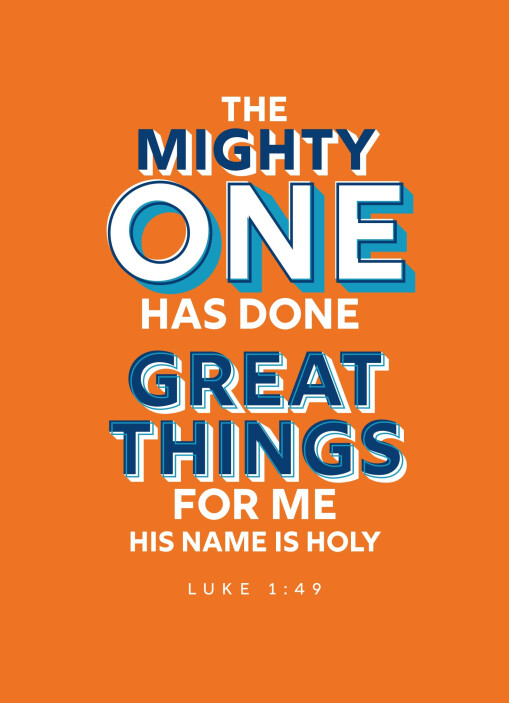 2 Year Olds–God is Mighty
Exodus 14-15 (Moses) Foundational Truth: God made Me
God positioned Moses from birth to be a key player in His rescue plan. Even before Moses was aware of God's call on his life, he began acting as an intercessor for the Israelites—even to the point of killing an Egyptian!
After running away from Egypt to the desert, Moses heard God's call and followed His command to bring His people out of Egypt.
Every step of the way, Moses trusted God and was the go-between for His people.
Just as Moses went between God and His people, and God and Pharaoh, so Jesus goes between people and God. Jesus paid the punishment of death for our sin. He delivered us from eternal separation from God. Jesus is our Rescuer!
Kids Quest Offering—Feed My Starving Children
Our offerings this past Sunday came to $4.25 bringing our total offerings to $194.78!
$80 feeds 1 child for an entire year. We've almost given enough to feed 3 children for an entire year. How many kids we can feed with our offerings from September through December 16? Let's see!
Operation Christmas Child Shoeboxes are Available!
You can pick up one of the OCC shoeboxes at the back of the Worship Center. Please return filled shoeboxes to the OCC booth at Oakwood by Sunday, November 11th.
Wednesday Night, October 3rd~
Preschoolers will be learning that God loved Adam & Eve.
Elementary kids will be looking at the Incredible Faith of Moses (Captain Commandments) and how God wants us to encourage others—just like Moses encouraged the children of Israel.
UPCOMING WAYPOINT FOR NEW PARENTS: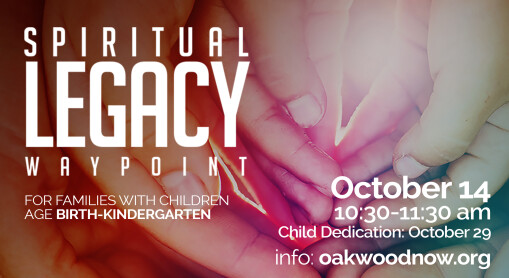 Click HERE for more information and to register.
May God bless you and your family~
Becci Terrill
Children's Ministries Director
262-844-3201 (cell)
262-367-1212 (office)

Energizing the Next Generation to Love God,
Love Others and Make Disciples
10/2/18