Preschool & Elementary News: Week of October 31, 2017

Elementary Lesson November 5th – God Dwells with His PeopleExodus 25-40 (The Tabernacle)
This Ten Commandments gave God's people a model for living and worshipping God as the one true God. Now God is giving His people instructions for building the tabernacle, a place where God would dwell with His people.
Many years later God sent His Son, Jesus, to dwell with us as a person. His name, Immanuel, means God with us! After Jesus went back to heaven, He sent the Holy Spirit to live in us so we no longer needed a tabernacle to meet with God.
The Tabernacle is a beautiful picture of God's love and plan for His people.
At Home Weekly for Oct 29 – Tru Story.
NEW Elementary Verse for November-Psalm 136:12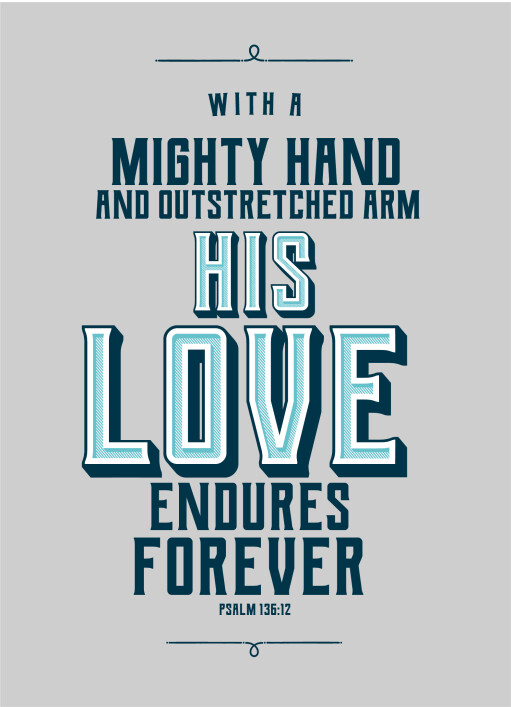 Preschool Lesson for November 5th – God Leads the Way
Joshua 1, 3-4 (God leads His people into the Promised Land)
After God gave His people the Ten Commandments, He used Moses to lead them through the wilderness on their way to the Promised Land. It took 40 years! They didn't have a map, but had to trust God to show them the way and take care of them.
Now, they have come to the edge of the Jordan River. Joshua is their new leader. What will happen? Will they be able to make it into the land God had promised?
Be sure to check out the discussion starters in the At Home Weekly -Tru Wonder.
NEW Preschool Verse for November – Psalm 55:16
2 Year Olds – God Speaks (I Samuel 3 – Calling of Samuel)
Foundational Truth: God Made Me

Each of us is created in the image of God. He has designed us to know His voice, and it's within our ability to hear Him. With this story of Samuel, we want to help children understand that God speaks, we need to listen and respond with, "Speak Lord, your servant is listening."
At Home Weekly – Tru Blessings
Kids Quest Offerings – Feed My Starving Children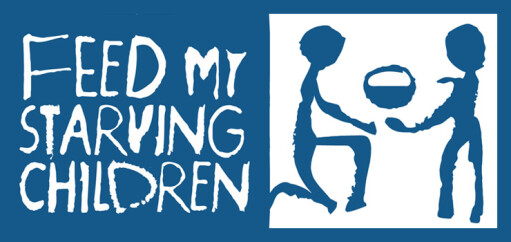 Our offering this past Sunday came to $23.45, bringing our new total to $961.13!
Each week we get closer and closer to our goal of $1000. Will we make it this next Sunday?? Remember, our offerings will be DOUBLED, and we'll be feeding 24 hungry kids for a full year!
SPECIAL HOLIDAY OFFERING PROJECT
Next Sunday we'll be sending home special Ziploc bags to help kids pray and spread the word about what we are trying to do with our offerings. Each bag will be filled with birdseed (similar to our progress meters in the Kids Zone) that can be used to feed the birds in their community. Kids can use the empty bag to put money that is given by friends, neighbors and family members who want to help feed starving kids around the world. All money collected should come back to Kids Quest by Sunday, December 17th—just in time for Christmas! (Checks can be made out to Oakwood Church and will be tax deductible.)
Operation Christmas Child – Shoeboxes are due back Nov 12th

There's still time to bless a child around the world with Jesus' love! Fill a shoebox using the ideas on the OCC website, and return it to the display at the back of the auditorium by November 12th.
God dwells with us, God leads us, and God speaks to us. What wonderful truths to be teaching your children! May you and your family find peace in this knowledge and truth.
FAMILY NIGHT FOR PARENTS AND KIDS: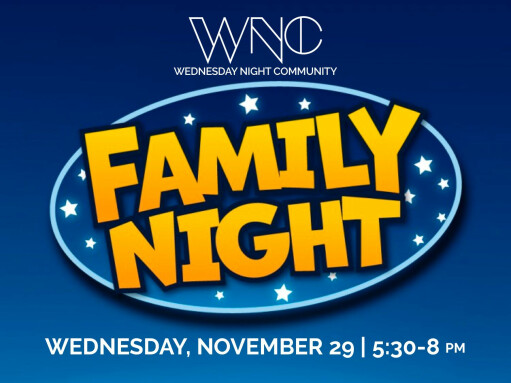 Ever wonder what your kids
do on a Wednesday night?
We've planned a special Family Night for you to enjoy the experience alongside your kids! Be part of their small group and meet their leaders. Play games, have fun and learn more about how you can Love God, Love Others and Make Disciples.
Join us, Nate, Becci, Myles and Josh
TIME:
5:30 pm | Eat as a family in the Oakwood Café
Menu options are online: oakwoodbnow.org
6:30 pm | Activities begin in each student area
8:00 pm |Say "Thank You" to volunteers and leaders
Blessings!
Becci Terrill
Children's Ministries Director
262-844-3201 (cell)
262-367-1212 (office)

Energizing the Next Generation to Love God,
Love Others and Make Disciples
10/31/17